Thank you for making a difference!
Good News!
MHS science teacher Lindsay Knippenberg was one of 13 NC Science Educators to be selected as a 2016 -2018 North Carolina Science Leadership Fellow (http://www.ncsla.net/), as well as being selected as the North Carolina Outstanding Earth Science Teacher (OEST) for 2016!
RRES art teacher Stephanie Sossamon is celebrating her baby, Alina, returning to health after an extended stay at Levine Children's Hospital. Stephanie says thank you to all of our MGSD family for the love and support during this time!
South Elementary data manager Sylvia Martinez is proud to announce that her son and first born is graduating from MHS on June 11! Way to go!
MIS teacher Mary Kenyon will be retiring at the end of this year. Thank you for your service!
MMS 8th grade math teacher and beginning teacher of the year, Jordan Foushee, will be getting married to Taylor Clendenin on June 11! Congrats!
The MIS school nutrition staff wants to celebrate their assistant manager, Jennifer Readling. Jennifer not only excels in School Nutrition but is a great Mom as well. Her daughter Abby, a 5th grader at MIS, has always had a love of baking. Jennifer recognized her talent right from the beginning and has encouraged and supported her. Recently they traveled to Tennesee so that Abby could meet the famous chef, Paula Deen. The MIS School Nutrition family says Jennifer is a great example to all of us for dedication to job and family!
MGSD bus driver Kateaka Brown will be graduating from Catawba College with a Bachelors Degree in Music and Fine Arts on May 14, 2016. Great job, Kateaka!
Tracy Spears, MHS transition specialist, was recognized by the NC Division on Career Development and Transition (NCDCDT) as its Lighthouse Award recipient at the NCDCDT Conference in April. The NCDCDT Lighthouse Award recognizes outstanding service in the field of Transition. The award is given to an individual or group that has made a difference through commitment and dedication to ensuring that all students with disabilities in North Carolina make a successful transition from school to adult life. Congratulations Tracy!
MHS Spanish teacher, Cindy Watson, will be retiring form the MGSD at the end of this school year after 34 years in NC education! Thank you for your service!
Angela Ferrell, PVES cafeteria manager, was awarded the ABCD Award. Way to go Above and Beyond the Call of Duty, Angela!
Courtney Ranieri, MIS teacher, is walking on sunshine! She is finishing up her first year of teaching, celebrating her 13th wedding anniversary, and this May also marks the 6th year of her daughter "hearing" since her cochlear implants were activated!
Our TOYs and BTOYs have been selected! Congratulations to:

East Mooresville Intermediate School
TOY: Sarah King
BTOY: Kendal West

Mooresville Intermediate School
TOY: Stephanie Shaw
BTOY: Olivia Richardson

Rocky River Elementary School
TOY: Lori Dunbar
BTOY: Lisa Cooper

Park View Elementary School
TOY: Deb Vehar
BTOY: Lisa Allen

South Elementary School
TOY: Erin Micklow
BTOY: Rita Marie Brannon

Mooresville Middle School
TOY: Sharon Simpson
BTOY: Jordan Foushee

Mooresville High School
TOY: Lindsay Knippenberg
BTOY: Nic Allen

NF Woods Advanced Technology and Arts Center
TOY: Robert Bridges
BTOY: Jason Key
Cool Classroom Happenings!
Shout out to MIS Principal Gammon for utilizing two great resources in MGSD... MHS Assistant Principal Hoffman and MHS math teacher, Mike Micklow. Dr. Hoffman and Mr. Micklow have started volunteer tutoring at Mooresville Intermediate School after the high school releases. They are working with a group of 12 to 15 fifth grade students that need extra support in math. The staff and students of MIS appreciate their ALL IN attitude!
PVES teacher-leaders Andrea White and April Culberson have been piloting a CSI Literacy Private Eye Digital Program. Check it out! https://magic.piktochart.com/output/12876047-april-patriot-pride
MIS media coordinator Kristina Thoennes has been leading two new clubs: the MIS Code Club and a pilot Minecraft Club. Code Club has 30-50 students at each meeting. In the first half of the year, they solved coding puzzles on Code.org to learn basic computer science concepts. In the second half of the year, they used the Game Design materials from Google's CS-First program to create games on Scratch. Scratch is a site created by MIT that allows users to create games and animations using block programming. The Minecraft Club was proposed by two sixth graders as part of their Genius Hour project in the fall. By February, a small group of sixth graders joined the club, using Minecraft Pocket Edition on iPads. The purpose was to cooperate with each other in creating buildings and other things in Minecraft. Students didn't always agree but learned how to work through differences and problems. Several students worked together to create part of 1893 Manhattan, the setting of City of Orphans, a novel they were reading. Other students created a modern city. Many students enjoyed working with a partner in Survival mode, each using their own strengths to gather materials and help each other survive.
South Elementary "Girls on the Run" collected pet supplies as part of their community service project. The supplies will benefit the Humane Society of Iredell County. The runners finished their season Saturday, May 7, at the regional "Girls on the Run" 5K Road Race at Lowe's Corporate. The team is coached by Kathi Landis and Erin Micklow.
| | | |
| --- | --- | --- |
| | | |
| Mr. Micklow tutoring MIS fifth grade math students. Thank you for being ALL IN for all students! | Happiness is PVES staff being shown appreciation with an Ice Cream Truck! | South Girls on the Run doing good deeds! |
Learn about House Bill 539 - Click Here!
HB 539 could be voted on this legislative session. It would mean public school districts have to share its program-specific funding with charter schools while allowing charter schools to keep every cent of its program-specific funding.
News from Human Resources
If you haven't already done so, all licensed personnel should create an account at the NCDPI Online Licensure System in order to apply for, add-on and renew educator licenses. The link to the online licensure system is: vo.licensure.ncpublicschools.

gov/datamart/lea.do
If your educator license is expiring June 30, 2016, please be sure to log in to your account between April 15th and June 30th at the NCDPI Online Licensure System and follow the steps required to renew your license.

Congratulations goes out to all of our 3rd year Beginning Teachers who have successfully completed the Beginning Teacher Support Program!
We are very excited about NCDPI's new online applicant tracking system that MGSD is now using to track all prospective employees interested in working in MGSD. The TeacherMatch Applicant Tracking System is the new method that all prospective employees must use to complete a job application to work in MGSD. All administrators will be able to review resumes and applications through this system as they are selecting candidates to interview for positions at their schools and departments. For more information regarding this functionality of this new application process, please visit the HR webpage at the district website and/or the TeacherMatch website at: https://www.teachermatch.org/.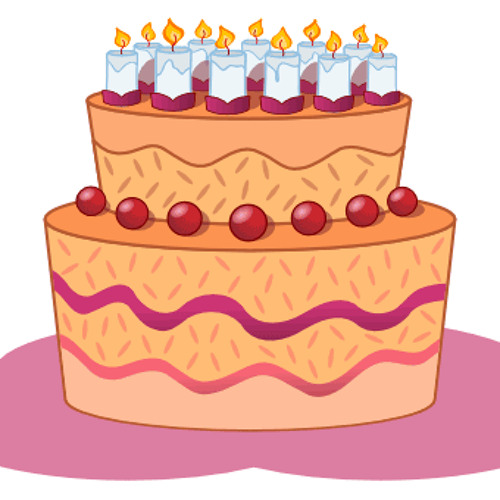 Zack Ordway
Happy Birthday by Zack Ordway
N. F. Woods Annual Art Gallery Opening
Friday, May 13th, 6-8pm
574 West McLelland Avenue
Mooresville, NC
N. F. Woods Advanced Technology and Art Center presents "Spring Into Art." Come enjoy an evening out and see the fantastic work of our senior high art students! Light hors d'oeuvres will be served and the MHS show choir will be performing. It is a drop-in event so feel free to bring your entire family!