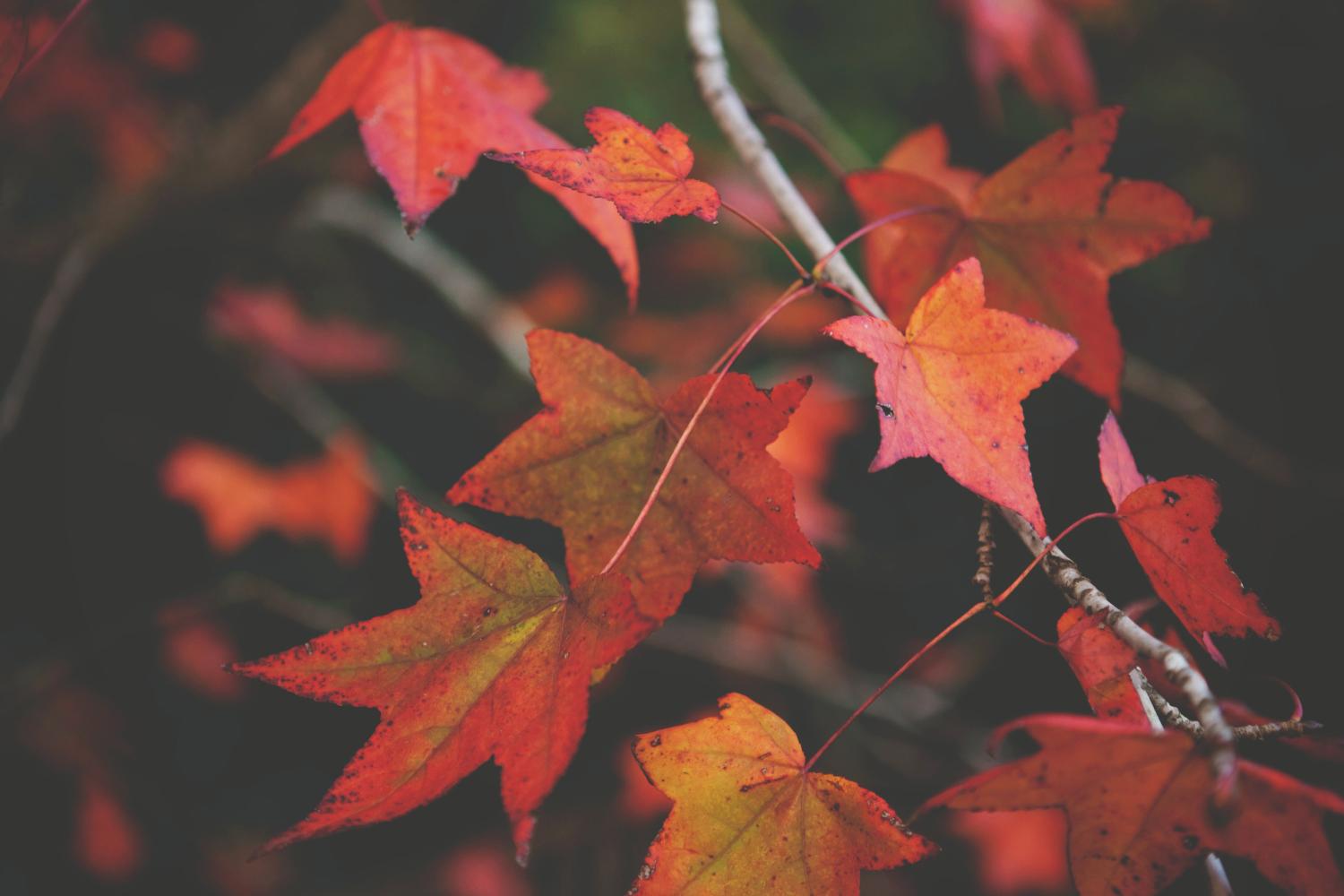 GUMC Preschool
November 2023 Newsletter
Dear GUMC Families,
As we count our blessings this Thanksgiving Season, we want our GUMC Preschool families to know just how much we appreciate your friendship and support. Our Joe Corbi's & Claire's Gourmet Fundraiser helped to raise $1,345.50 and our Walker's Restaurant Day raised $125. This money will be used toward school and classroom improvements, so thank you for helping to make GUMC the best we can be!

You will see from the calendar to follow that we have a lot going on during month of November, to include In-House Pre-Registration for the 2024-25 school year. This year, after Parent-Teacher Conferences, we will be emailing online surveys for your completion, so that you can indicate which class and number of days you desire for your child for the 2024-25 school year. Please be on the look-out for the email on November 15th, and complete it promptly before November 20th, at which time we will be emailing the families on the waitlist. This survey does not mean that you are actually registering your child at this time, but it is a tool that we use in order to determine future class configurations based on families' needs and desires for their children.
Please read the calendar below carefully, making note of any special days and times. Also, check out the school Google Calendar as well as your child's class Google Calendar for additional information and updates.

Lastly, we thank you for sharing the blessings of your children with us every day at GUMC Preschool! We consider each and every one of them a gift from God and thank Him for the love, laughter and learning that they bring to our lives. We know the decision to put your child in another's care is one of the biggest decisions you will make as a parent, and we truly want to thank you for trusting us with this responsibility. We value our relationship with you and are so grateful that you are part of our GUMC Community!

We wish you and your families a very Happy Thanksgiving and a Season of Blessings!

Ms. Kim
November Calendar
11/1 Music with Ms. Amy, Karate Zoo #4/6

11/2 Parent Connection Group Meeting at 9:30am upstairs, Shoebox-wrapping Volunteer Group at 10:30am. Music with Ms. Amy, Miss Amy's Music Academy #3/4
11/3 Donations for the Christmas Shoebox Shop are DUE!

11/5 Daylight Savings Time Ends, move clocks back 1 hour

11/6 SMILE! School Pictures for Ms. Cindy's and MWF Classes! Christmas Shoebox Shop Set-up

11/7 SMILE! School Pictures for Ms. Colleen's and TuTh Classes! Christmas Shoebox Shopping Day, JumpBunch last class

11/8 Christmas Shoebox Shopping Day, Music with Ms. Amy, Karate Zoo #5/6

11/9 Christmas Shoebox Shopping Day, Music with Ms. Amy, Miss Amy's Music Academy last class, Progress reports go home
11/10 Progress reports go home, Christmas Shoebox Shopping Day plus Clean-up, last day to fill shoeboxes online!

11/13 No classes, Parent-Teacher Conferences, PaperPie Book Fair 8:15am to 2:00pm
11/14 No classes, Parent-Teacher Conferences, PaperPie Book Fair 8:15am to 2:00pm
11/15 Online Pre-Registration Surveys emailed, Music with Ms. Amy, Karate Zoo Last Class
Ten Oaks Tavern Restaurant Fundraiser!

11/16 Music with Ms. Amy, Claire's GOURMET & Joe Corbi's Delivery Day and Pick-up!
11/20 Pre-Registration Online Surveys DUE!

11/22-11/26 GUMC CLOSED. Happy Thanksgiving!
11/28 Christian Kids with Ms. Denise

11/29 Christian Kids with Ms. Denise
On November 6th and 7th, Picture Me Perfect Studios will be taking individual and class photos as special mementos of your child's 2023-24 school year at GUMC!

Picture Me Perfect offers many options for families regarding pricing and products (to include holiday gifts), and ordering is simple and handled online.

Convenient online portal for proofing & sales. The parent has the option to crop their portraits to their liking as well as order prints / products in color, black & white or sepia tone.

Modern sets and props. The focus of our portraits is always the child. Not the backdrop!


Affordable Product Offerings at every price point.

Complimentary Group Class Portrait.

Sibling Photos – Parents now have the option of having all their children photographed together.

100% Satisfaction Guarantee.

Convenient Customer Service Hours during peak season from 8 am – 6 pm.
So SMILE GUMC, and get ready for Picture Day!
11/6 Picture Day for Ms. Cindy's and MWF Classes!
11/7 Picture Day for Ms. Colleen's and TuTh Classes!
In-person Parent-Teacher Conferences for all classes will be held as follows:
Monday, November 13th: Conferences for all MWF Classes, M-Th Pre-K and M-F Pre-K classes. (Conferences for M-Th and M-F Pre-K classes will be split between Monday and Tuesday.)

Tuesday, November 14th: Conferences for all TuTh Classes, M-Th Pre-K and M-F Pre-K classes.

There will be NO CLASSES HELD on these two conference days.We encourage you to find Child Care for your child during your scheduled conference, and take time before or after your conference to browse and shop the PaperPie Book Fair upstairs. These conferences are for adults only, unless you have an infant or toddler that is content in a stroller or carrier, then they are welcome to go into the conference with you.
If you have a schedule conflict, please contact your child's teacher directly so that another day/time or phone conference can be arranged.
We are excited to host our annual book fair with PaperPie (formerly Usborne Books & More) on Conference Days, November 13th & 14th. We love the quality and educational value these books & activities offer to our families. With over 1,800 products you're bound to find new family favorites, gifts and activities to snuggle up with this winter. Browse ahead of time at www.BooksandLearning.com or build a personal wish list as there will also be an online link to send to family members.
Our school earns cash for our program through this fundraiser, so it is win-win to purchase books for your home, knowing your child will benefit here at school as well! Please consider the book fair for some of your holiday shopping!
The Book Fair will be set up in the Rainy Day Room upstairs. Browsing and shopping days/times will be as follows:
Monday, November 13th from 8:15am to 2:00pm

Tuesday, November 14th from 8:15am to 2:00pm
Mission: Christmas Shoebox Shop
Once again, GUMC Preschool would like to bring Christmas to children around the world! Shoebox gifts go to the ends of the earth to children in some of the hardest-to-reach places—whether deep jungles, city slums, steep mountainsides, or one of 1,000 remote Pacific islands. This year, in lieu of our traditional Secret Santa Shop, we will be setting up the Christmas Shoebox Shop to support Samaritan's Purse Operation Christmas Child, so that children will be "shopping" to help fill a shoebox for a child in need. Our desire is to teach them about sharing God's love through this act of kindness and generosity. The Shoebox Shop will open November 7th, 8th, 9th, and 10th, when each child will be given the opportunity to select items to fill a shoebox.

We are asking each family to purchase and donate new, unwrapped items to our "Shoebox Shop." Use the "Shop Contributions" link below to access the signup genius and choose the specific items you wish to contribute. Please limit items to those listed in the signup genius. Please drop off all items to your child's teacher no later than November 3. We will also need plenty of elves to help run the shop, so feel free to click the "Shop Volunteers" link to sign up to volunteer!

Volunteer: https://www.signupgenius.com/go/70A0B4CAAAF29A4F58-44920215-shoebox#/

Contributions: Deadline 11/3
As an alternative, families have the option of building a shoebox online. This link can be shared with friends and family if desired. Click here to find our Goal Page and begin building online! Deadline for filling online is Friday, November 10th. Thank you for sharing God's love with children around the world!
Ten Oaks Tavern Restaurant Fundraiser
Join us on Wednesday, November 15th for our Restaurant Fundraiser at Ten Oaks Tavern!
15% of each dine-in and carry-out check will be donated to GUMC Preschool. Mention GUMC Preschool or present the flyer at 3900 Ten Oaks Rd, Glenelg.
6 Ways to Teach Kids to Be Kind 🐝
Our preschool theme this year comes from Proverbs 16:24, "Kind words are like honey- sweet to the soul and healthy for the body." In our efforts to practice and promote this concept, we are all learning to "Bee Kind" to others. The article "6 Ways to Teach Kids to Be Kind" by Catherine Newman, has some great ideas for teaching our children to "see with their hearts", and begins by stating that, "The best thing you can do to make the world a better place is to create a culture of kindness in your own home. Consider these ways to show your children why the Golden Rule rules." Check the article out here.

Beautiful Books That Show Kids How to Be Grateful
GUMC Preschool
www.gumcpreschool.org