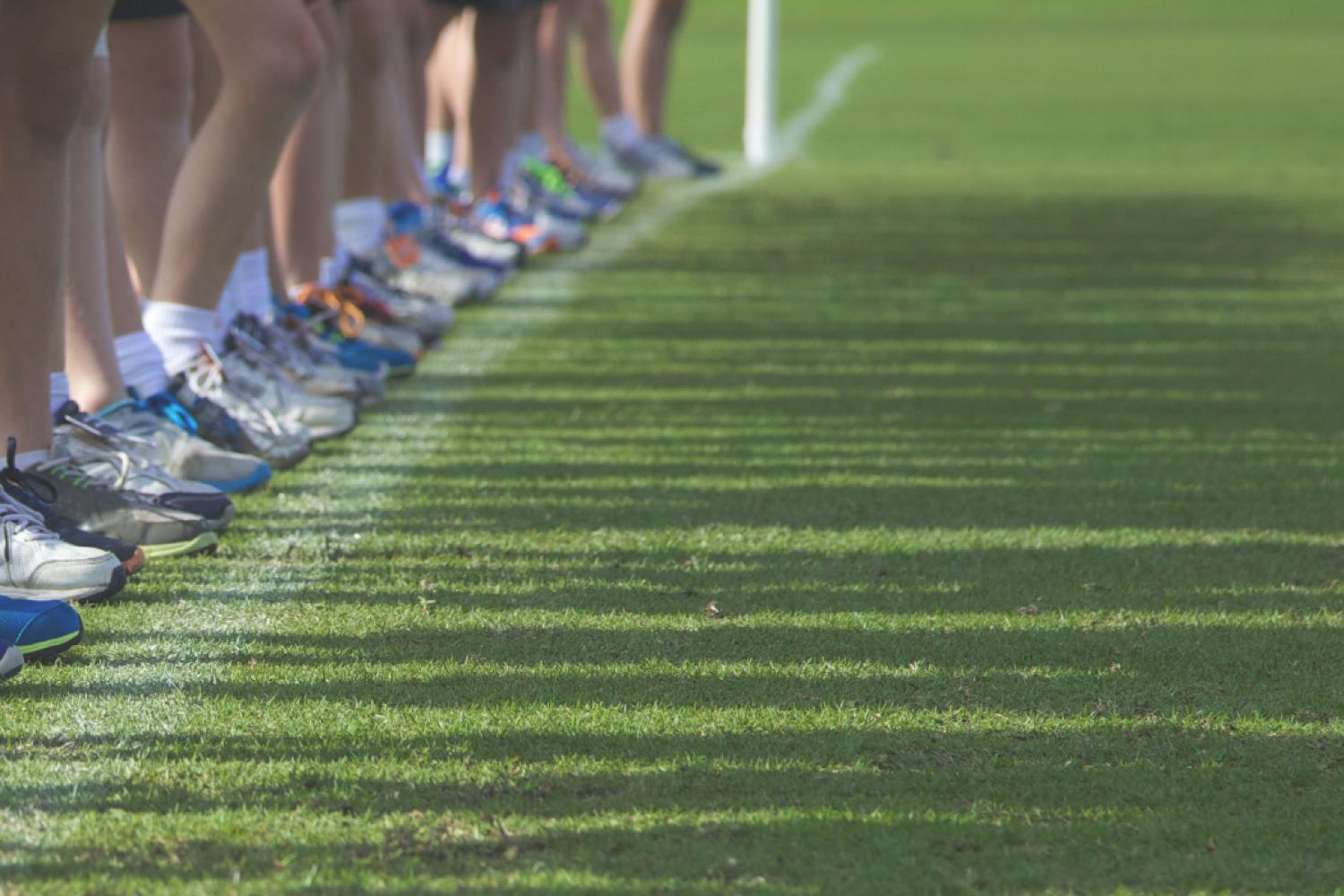 Panther Pride Newsletter
November 2023
Art in Motion
On Saturday, October 7th, the 32nd Annual "Art In Motion" Marching Band Invitational was hosted on the campus of Norton High School. This event featured nine marching bands from several Northeast Ohio schools: Chippewa, Wellington, Northwest, Cloverleaf, New Philadelphia, Willoughby South, Mentor, Amherst Steele, and Norton. In total, over one thousand students took the field to perform and hundreds of their supporters packed the stands. Adjudicators from the Ohio Music Education Association (OMEA) provided the bands with constructive feedback, scores, and overall ratings following their performances. At the end of the evening, Amherst Steele was crowned "Grand Champion" and many other awards were won. Norton qualified for State Finals by earning a Superior rating, but served as the host group and therefore could not compete. Art In Motion, which serves as one of the Norton Music Boosters' largest fundraisers every year, could not have been possible without the help of many generous volunteers.

Engineering @ NHS
Students who elected to take the new Engineering Essentials class have been able to explore the area of engineering concepts as they solve real world problems. Recently, they have been able to work collaboratively with each other while creating a survival kit for victims of a natural disaster. Other things we plan to work on as the year progresses are digital circuits, 3D printing, geographic information systems, and mechanical systems. All of the problems presented to the students are real-world issues so they can see how essential engineering is in today's complex society.

The Primary Staff would like to thank all of the Parent Volunteers that were able to help with the Fall Book Fair during the month of November. The Littlest Panther November Shoutouts go to Sarah Dockery, Christina Kirkendall, Jennifer Howell, Sarah James, Jessica Salzwimmer, Emma McGhee, Laura Kelly, Rhoda Flickinger, Joy Edwards, Morgan Bertolini, and Rachel Haswell for their help with the Fall Book Fair.

Our daily reading intervention time has begun! Students in first, second, and third grades are participating in a daily intervention time. Students have been placed into groups based upon the strengths and needs identified in our literacy screeners and any diagnostic assessments we've used. Teachers are spending about a half hour each day with these intervention groups. This additional time provides an opportunity to work on skills in phonemic awareness (identifying the sounds in words), phonics, vocabulary, comprehension, and more. Students move to their intervention groups for the half hour just before lunch/recess each day. Teachers will be giving quick checks to monitor students' progress in their literacy skills. Our intervention time, combined with our new ELA resources, is supporting our students' continued growth toward becoming strong readers, writers, speakers, and listeners.

Washington D.C.
Norton Middle School's 8th graders had an incredible experience on their recent trip to Washington, D.C. Students had the opportunity to visit numerous historical sites, including the Flight 93 Memorial, Arlington National Cemetery, and the Tomb of the Unknown Soldier, where they observed the Changing of the Guard. Additionally, they explored the Mount Vernon Estate, the Marine Corps Museum, and the Holocaust Museum, gaining valuable insights into our nation's history and the sacrifices made by those who came before us. The trip also allowed them to pay tribute to the legacies of great leaders at the Jefferson, FDR, and MLK memorials. We are immensely proud of our 8th graders for representing Norton Middle School with pride and dignity as they experienced our nation's capital.
Spooktacular
Another year has brought another successful Spooktacular here at Norton High School. National Honor Society always does a wonderful job coordinating this event making sure the hallways look great and there is plenty of candy for our littlest Panthers. Everyone's costumes looked great and we want to thank all of our community groups that help as well as sponsors of the candy drive. Special thanks to Mrs. Hallie Ball and Mrs. Jackie Mohseninia for all their hard work making this event an amazing experience for our youngsters!

Congratulations to the following students for their excellence inside and outside of the classroom as they have been chosen as our November Students of the Month. They truly exemplify what it means to be a Norton Panther. Panther Pride!
Primary Lucy Kirkendall
Elementary Jackson Walter
Middle School Sara Watson
High School Elliot Clarkson
HS Compact Dee Otto
Littlest Panthers
It may be hard to imagine, but even our littlest Panthers start using technology when they begin school. Mrs. Wert, our Achievement and Art teacher, and our Kindergarten teachers start teaching students their logins and how to use a Chromebook very early in the year. As you likely know, most students are used to touch-screen devices, so not only are these students learning their login and how to use a keyboard, but they are also learning to use a touchpad and how to plug in their headphones. Mrs. Wert uses a sticker system to assist with making sure each student successfully signs into their Chromebook. Classroom teachers, like Mrs. Smith, take their students to their Google Classroom where all sorts of resources can be found that are related to what they are doing in the classroom. We are proud of what our students and teachers accomplish so early in the year with technology!

Nov. 22-27 Thanksgiving Break - No School
Nov. 28 School Resumes

Dec. 21 End of Nine Weeks / End of 1st Semester

Dec. 22 No School for Students / Staff Records Day

Dec. 23 - Jan. 3 Winter Break - No School

Jan. 4 School Resumes

Jan. 15 MLK Jr. Day - No School

Feb. 8 Parent Teacher Conferences Gr. 5 - 12 - 4:00 - 7:00 p.m.

Feb. 19 Presidents Day - No School

March 7 Parent Teacher Conferences Gr. K-4 - 4:00 - 7:00 p.m.

March 8 End of Nine Weeks

Norton School Information
High School
Grades 9-12
330.825.7300
Middle School
Grades 5-8
330.825.5607
Elementary School
Grades 1-4
330.825.3828
Primary School
Pre-K thru Kindergarten
330.825.5133
Attendance Hotline
330.706.2760