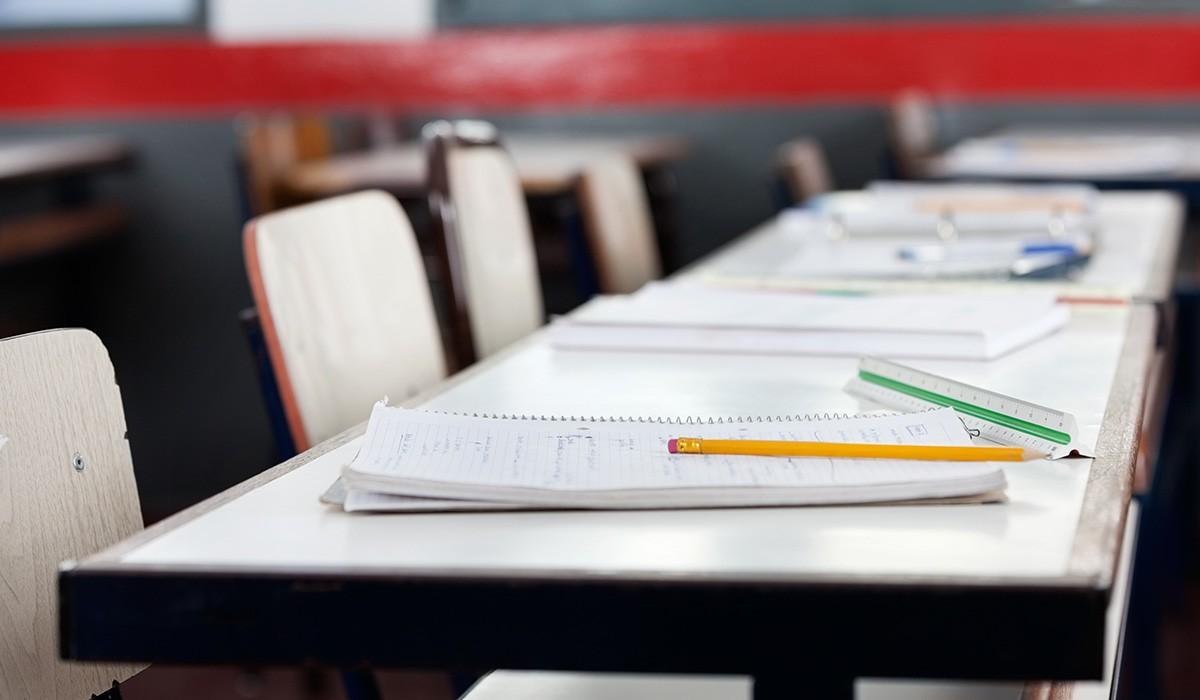 Prospect Park School District
Announcement from the Superintendent's Office
TRANSLATION
CLICK on the accessibility button to translate this newsletter. HAGA CLIC en el botón de accesibilidad para traducir este boletín. এই নিউজলেটারটির অনুবাদ করতে অ্যাক্সেসযোগ্যতার বোতামটি ক্লিক করুন।
انقر فوق زر الوصول لترجمة هذه الرسالة الإخبارية.
Remote Instruction from January 19th until January 24th. ANTICIPATED RETURN DATE of Tuesday, January 25, 2022
Dear Prospect Park School District Families,
I hope this letter finds you well and that you and your families are staying safe. I am writing this letter to update you on the emergency situation from yesterday. Over the weekend, multiple heating units ruptured. Over the past 24 hours, we have had support teams, maintenance staff and other individuals at the school repairing the HVAC/Heating and Cooling system, as well as cleaning the building to set up for the students' return. This process will continue for the next several days.
Additionally, although COVID numbers are on a downward trajectory, our regional matrix still identifies our area as VERY HIGH risk for COVID-19 transmission. Therefore, the school will continue to use remote instruction from Wednesday, January 19th through Monday, January 24th. We are anticipating being able to open on Tuesday, January 25th for in person instruction. We will follow up with a final decision as we move forward in the week.
This decision was not made lightly and was guided by the information gathered by the many professionals we are collaborating with during this time.
Safety is our top priority and ensuring that our children have access to uninterrupted learning is our duty. Please follow the below protocols that have been developed to promote a smooth transition to remote instruction.
Problems with your technology? Click on the link to make an appointment.
https://calendly.com/pparktechappointments/tech

If any student is having difficulties with their device during remote learning, the parent/guardian can visit this link to schedule a technology appointment. You may come through the rear door of the cafeteria for your scheduled appointment.
Instructions on how to schedule an appointment:
Click the link
Select the date
Select available time and click confirm
Answer questions and submit
Visit the school through the rear door of the cafeteria at your scheduled time for assistance
If you need immediate assistance, please call the school. Internet emergencies can be addressed immediately. Please call the school if your child has trouble accessing the internet and is unable to get into class.
Protocols for Synchronous Remote Learning
The remote school instruction schedule times will remain consistent with the in-person school bell schedule:
Students should log on no later than 8:30 a.m. with the last class ending at 3:10 p.m. Children must log on for the entire school day to receive credit and not receive an absence. Teachers will provide breaks and time for movement as part of their day.

Students will log off for lunch time.
PreK

– Teachers will provide a link and the schedule to all families via email.

Grades K-2

– Students in grades K-2 should open the link provided in their email. Teachers will send the first link on Monday morning if not before. All children in grades K-2 should use their QR code to log in. Students will not need a username or password if they use the QR Code.

Grades 3-8

– Students in grades 3-8 should log into their classes using Google Classroom. Further information will be sent to your child via email.
Students MUST sign on using their PP email address (not their parents) as security only allows a log on through student emails.
Anyone in need of internet support should email: secretary@prospectparknj.com and someone will be able to help you.
As we are still tracking COVID-19 cases, please email the nurse if your child is quarantining due to exposure or if they are COVID positive. The Centers for Disease Control and Prevention (CDC) has adjusted quarantine timeframes. Please see future emails regarding this and please visit the CDC's website for further guidance at https://www.cdc.gov/.
If there is anything a student needs to pick up, the office will be open from 7:45 a.m. until 3:15 p.m. each day. Please contact the school if other arrangements need to be made.
Food Distribution
Breakfast and lunch will be distributed at the rear door of the cafeteria for Prospect Park School District students on Wednesday, January 19th for families to pick-up as follows:
Wednesday, January 19, 2022 -

3:00 p.m. until 5:30 p.m.
Enough meals will be provided for Wednesday, Thursday, and Friday.
Thank you for your continued understanding, flexibility, and cooperation as we address this situation.
Continue to be safe and well.
Sincerely,
Dr. Tyeshia A. Reels
Acting Superintendent
Teacher Resources
Teacher is using Smore to create beautiful newsletters