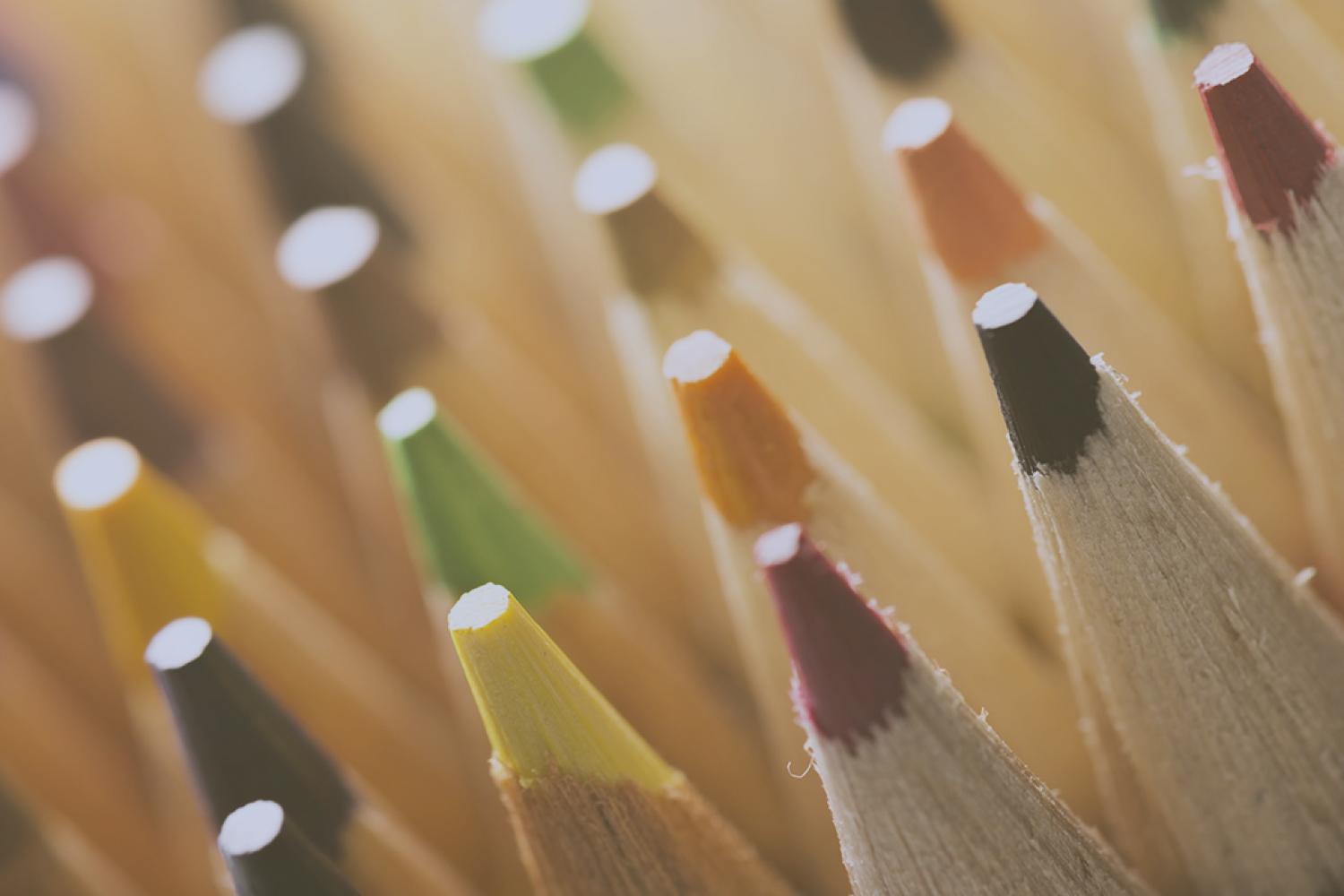 Owyhee Newsletter
September 2023
Message From Our Principal
Hello Owyhee Families!
We have had a wonderful start to the school year, even with all the different weather patterns Mother Nature continues to throw our way! Our teaching staff have been working on building community, revisiting and practicing our school wide building expectations. We also took some time on the second Friday of the year to enjoy the free airshow that flew over our school. It was amazing and produced many smiles for our students. Go Jets!
Last week, our team began focusing on practicing Safety Drills, teaching students the procedures they need to know so that they know exactly what they need to do in the event there is ever an emergency. In addition, here is a link to our Boise School District Emergency Response Procedure. I do encourage you if you have not done so to sign up for our district emergency text messaging system. Next week, we will be working with the Boise Police Department to practice our first lockdown drill, September 14th. The purpose in partnering with the Boise Police Department each year is for them to help us identify any areas of improvement they see within our practices. We always appreciate their expertise.
Thank you to all who were able to attend Back To School Night. If you were not able to make it, I encourage you to reach out to your child's teacher for the important information. I look forward to our partnership and our continued success together in making sure we meet the needs of your learner. If you are interested, our Owyhee Parent group (our unofficial PTO) will be meeting the second Tuesday every month at 4:30 in the library. The first meeting of the year will be on Tuesday, September 12, 2023. Everyone is welcome!
Cheers to a tremendous new school year!!
Dr. David
Message From Our Administrative Assistant
Greetings to all!
My name is Tracy and I am thrilled to have joined this wonderful community as the administrative assistant at Owyhee! Thank you for your kindness and patience as I settle in. I have already had the privilege of meeting many of you and sincerely look forward to making more connections.
If you haven't already, please complete your child's annual update online. This will ensure we have accurate information regarding emergency contacts, medications we can administer to your children, etc. Portal accounts can be accessed by clicking the Infinite Campus Portal Link, selecting the Parent Button, and then logging into your Infinite Campus Account. Once logged-in, select "More" from the menu, then select "Annual Update". There, you can update your current information. If you do not have a portal account, please email campus@boiseschools.org to receive a personalized activation link. If you have forgotten your password, please contact me for a password reset.
Email - tracy.meunier@boiseschools.org
Phone - 208-854-5850
If you have an important message that needs to be relayed to your child before school is dismissed, please call the front office at 208-854-5850. Teachers don't always have the opportunity to read their emails until after the children have been dismissed for the day.
You can also email me if that is easier for you. I do my best to ensure that timely messages are seen as soon as possible.

If your child is not going to be at school by 9:00 a.m., please call the school to let us know. We start making phone calls at 9:00 if your child is marked absent and we haven't heard from anyone yet. Thank you for your support!

I am so very happy to be here at Owyhee and -
I am on your side!
Message From Our Counselor
Dear Parents/Guardians,
For those who don't know me, I'm Charles Diemart the School Counselor at Owyhee. I've been at Owyhee since 2015 and I've been working in mental health since 2008. I love this school and I'm so grateful for the opportunity to get to know you and your children!
I will be at Owyhee on Mondays, Tuesdays, and Fridays. In addition to teaching weekly lessons, a student may choose to meet with a school counselor for many reasons including emotion management, friendship concerns, academic/learning strategies, or changing family dynamics. While school counselors do not provide therapy, we are present to support the development of students academically, socially, and emotionally. Parents may also request for a school counselor to periodically check in with their student. This year, we will also have the opportunity to have a Social Worker, Katy Metzger available on Thursday afternoons.
I can provide information for community based mental health providers and other services provided by the school district or in our community. Two services that will be available in the next few weeks are the Idaho Foodbank Backpack program where I would send home snacks and meals for the weekend in your child's backpack. The other program is Operation School Bell which is a program that allows K-6th students to take a field trip and get new clothing, a coat, shoes, and other items. This should take place late September or mid-October.

If you are interested in either of these programs, please reach out. Looking forward to a great year!

Mr. Diemart

Message From Our Health Office
Dental Clinic
Forms Due: September 7th
Sealant clinic: September 12 and 13th
Central District Health Department (CDHD) is pleased to offer a cavity-prevention clinic to all children at your child's school. The clinic will apply dental sealants and fluoride varnish, which significantly help prevent cavities. There is no cost to participate in this clinic! If your child is covered by Idaho Smiles, Medicaid, or dental insurance, the insurance may be billed, but there will be no cost to you.
If your child already has sealants, please sign them up to make sure their sealants are in good shape and for any needed repairs.
Children with braces can still receive sealants and fluoride varnish.
Children who attend the clinic will receive a toothbrush, timer and other fun items, and will bring home information to let you know what services they received.
Your child can only receive these services if you complete and return the attached permission form. Please return the form quickly to your child's teacher or the school office. Be sure to mark "YES" or "NO" and sign the form.
Frequently Asked Questions:
WHAT ARE DENTAL SEALANTS?
Sealants are a simple, pain free way to help prevent cavities. Sealants are a thin, protective coating that is painted on the chewing surfaces of back teeth.
WILL SEALANTS PROTECT MY CHILD FROM EVER HAVING CAVITIES?
Sealants only protect the chewing surfaces of the back teeth. However, studies show that 84% of tooth decay in children occurs on these surfaces. Without sealants, 75% of lower first permanent molars decay by age 13. So, while sealants do not completely protect your child from tooth decay, they significantly reduce the chances of decay.
IF MY CHILD ALREADY HAS SEALANTS OR PARTICIPATED IN THIS CLINIC LAST YEAR, SHOULD THEY PARTICIPATE AGAIN THIS YEAR?
Yes! We will recheck previously placed sealants, and repair or replace any that are damaged or missing. And they may have additional teeth that are now ready for sealants, which we will also evaluate and treat.
DOES IT HURT TO HAVE SEALANTS OR FLUORIDE VARNISH APPLIED?
No, both are painless. No drilling or shots are involved. The CDHD clinic staff will make sure your child is well cared for and that they have a positive visit.
WHERE CAN I FIND MORE INFORMATION?
Visit cdhd.idaho.gov/hl-oralhealth.php
Email sellis@cdhd.idaho.gov
Call (208) 327-8612
Note: This clinic does not include teeth cleaning.
Please be sure your child has regular dental check-ups.
Food and Nutrition
Our school is participating in a new breakfast program called Provision 2 Breakfast. All students will be offered a free breakfast in the cafeteria before school starts. If we can demonstrate there is a need at our school for this assistance, we will be able to continue to offer free breakfasts to all students for 3 more years.

To help, if you think your household may qualify for free or reduced priced meals, please consider filling out an online meal application. Only one application per household is needed per school year. If approved, your child(ren) will also qualify for free or reduced priced lunches. For further information, please see an earlier Family Letter that was sent out from Food and Nutrition.
Great news, Owyhee school was awarded the Fresh Fruit & Vegetable Program (FFVP) grant for the 2023-2024 school year. We are super excited to be participating in the program as all students will be provided a fresh fruit or vegetable during the afternoon 3-5 days/week at no cost to students or families. For more information, please go to our district website: FFVP.
Thank you, Owyhee families!
5th & 6th Grade Girls' Basketball
Welcome to basketball season! My name is Ryan Reed and I am the fifth grade teacher here at Owyhee. I am excited to have an opportunity to coach your child in the upcoming season. I have coached boys basketball and am excited to be a part of the development of these 5th/6th grade athletes.

Every fifth and sixth grade girl is welcome and encouraged to play this season. Everyone makes the team and everyone plays! More importantly, everyone will learn skills, practice teamwork and will cheer on our teammates. We will have a few weeks to practice fundamentals, then we will have games against neighboring schools. Schedules will be provided as soon as they are completed.
Practice will begin on Wednesday, September 20th with all of the athletes meeting immediately after school in the gym. Practice times are from 3:15 until 4:15. A detailed practice and game schedule will follow. Games begin as soon as both teams have arrived and are ready to begin play. Usually, games begin somewhere around 3:45 and finish by 4:45, later if we play a late-start school. Parents are responsible for getting their child transported to the schools we visit for away games.
Teamwork and fundamentals will be emphasized this season. We do not emphasize keeping score during the games. It is expected that students attend weekly practices in order to guarantee playing time. If a student misses more than ½ day of school, she will not be allowed to play in the game that evening. If all requirements are met, players will participate in at least two quarters each game. We ask players to remain on the bench when not playing and not talk with parents or siblings until after each game; this allows them to learn and observe while paying attention to basic basketball strategy. Thank you for your support in making this season a great success.
Your athlete needs to complete and return the Participation and Release form, Transportation Release and Emergency Contact sheet before the first practice.
Go Jets!
Please feel free to email me anytime with questions or concerns: ryan.reed@boiseschools.org
Trunk-Or-Treat
Candy donations needed! There are two ways to donate candy. You can make a monetary donation to Owyhee Elementary Foundation Account, we will use these donations to purchase candy. Or your child can bring a bag of individually wrapped candy to the front office, and we will make sure it goes to the Trunk-Or-Treating evening event on October 27th.
September 11 - Girls Basketball Begins

September 12 - Owyhee Unofficial PTO Meeting, 4:30 in the library
September 14 - Safety Drill Lockdown
September 29 - Jet Assembly
October 12 - Individual Student Picture Day
October 13 - End of First Quarter, Elementary Pre K-6 No School
October 18 - No School Pre K, Parent-teacher conferences until 7:30 pm
October 19 - No Pre K-6 Elementary classes, Parent Conferences until 7:30 pm
October 20 - No School Pre K-12
October 27 - Jet Assembly
October 27 - Trunk-Or-Treat, from 6:00-7:00 PM
November 20-24 - Autumn Break, No School Pre K-12
December 8 - Jet Assembly
December 20 - Early Release K-6, No School Pre K
December 21 - End of First Semester, Early Release K-6, No School Pre K
December 22 - January 5 Winter Break, No School Pre K-12
Free COVID Testing Center
FERPA
Annual Notification Regarding Public Release of Student Directory Information

The Boise School District complies with federal law (Family Educational Rights and Privacy Act) as it relates to the release of student directory information to the public. To learn more, log on to www.boiseschools.org and navigate to Parents & Patrons > Parent Information > FERPA Form. Or, please call the Clerk of the Board at 208-854-4123 to obtain a copy of the FERPA form.
Jet Gear
Check out our Owyhee Jet Gear!
This campaign is running year round! Choose your style! It comes with a ton of different shirt & color options. When you purchase a shirt, a portion goes directly back to your school!
Owyhee Elementary
Owyhee is using Smore to create beautiful newsletters