Fall 2020 Counseling Updates
Welcome!
This newsletter is packed full of resources and information pertinent to helping our RBHS students and families have a successful semester. There's a lot going on this fall, so grab a cup of coffee or tea or hot apple cider, click play below (if you enjoy a good background song like I do), and settle in for a little light reading... :)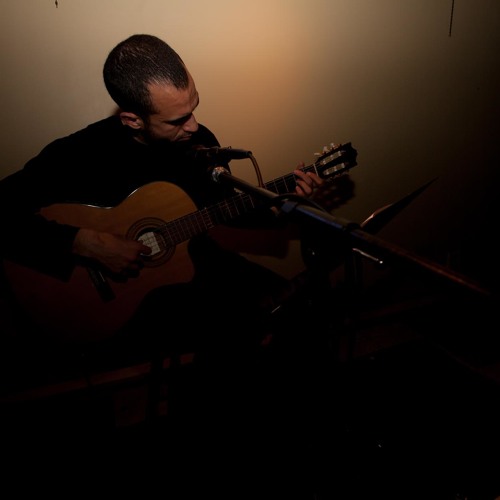 Peter J Arteaga
Autumn Leaves (Instrumental) by Peter J Arteaga
Connecting with Your Counselor in a Virtual World
Feeling overwhelmed? Stressed out and anxious with all the changes happening this year? Need help with post-secondary planning, or just someone to talk to?
Counselors are available to meet with students
during their Office Hours, or by individual appointment during the week. If you would like to meet with your counselor outside of their Office Hours, please don't hesitate to reach out to them via email, or schedule an appointment through their Calendly link.
For counselor office hours and Calendly links go to: https://www.cpsk12.org/Page/18806
The BCMHC Checklist for Students is Open Now!
IPR Grades & Tutoring Resources
IPR grades were available in HomeAccess last Thurs., Oct. 8th. Since that time, we have had several families reach out regarding tutoring options/resources. The classroom teacher should be the first resource students use for help understanding their grade, progress in the class, and strategies for improving. During virtual learning, teachers are available during Office Hours from 2:00 p.m. - 4:00 p.m. on Wednesdays.
Students looking for tutoring opportunities beyond what the teacher is able to provide should visit the Counseling Academic Support and Tutoring webpage: http://www.cpsk12.org/rbhsacademicsupport. This site provides links to several online tutoring resources including Grade A Plus Tutoring that offers free tutoring to low income families. Families can also access the list of Paid Math Tutors on this webpage.
Tips & Tricks for E-Learning for Students and Parents
For Students:
Sign in on time to all virtual sessions.
Be ready to learn. Have yourself and all materials ready to go.
Come to teacher office hours 2-4 on Wednesday to ask clarifying questions. May need to parcel off time for each class on your schedule (30 min each) or prioritize which teacher you zoom with based on your own learning needs.
Stay after class. Often when zoom/virtual sessions end, teachers remain on zoom to answer questions. Students, you might consider sending a private chat message to your teacher letting them know you want to meet after class.
Check and respond to student email daily.
Use device or planner to set reminders, due dates, test dates, etc.
Check out the Counseling Academic Support & Tutoring webpage, or email your teacher if you believe having a tutor might help. They can help get you set up!
For parents:
Consider requesting the access code to your student's Schoology courses from their teachers if you believe your student needs more support than a device or planner will offer with meeting deadlines.
Set up Schoology notifications so you can monitor your student's activity on Schoology. Parents may elect to have two different notifications:
A. a daily or weekly "digest" about their student's work on Schoology
and/or
B. an overdue submission notification, where parents will receive an email if a student has NOT submitted an assignment on the due date.
Here are the instructions parents can use to set up these notifications: Setting up Parent Notifications in Schoology
Counseling Lessons Available Online
This is an important time of year for our Juniors and Seniors as they plan for life after high school. In a normal year, counselors would be presenting post-secondary planning lessons through US Studies and Senior English classes. This year, we've created video lessons that are available on our College and Career Planning webpage:
http://www.cpsk12.org/rbhscollegeandcareer
. Lesson topics include:
Finding Your Fit
The Scoir College Search
Non-College Opportunities
The College Application Process
Co-Enrollment Programs
Financial Aid, and
Where to Find Scholarships.
We encourage you and your student to view these lessons and connect with your counselor if you have any questions, or would like more information.

Sophomores and Freshmen lessons over topics such as Grit, Growth Mindset, and Starting the Future Planning Process will be available later in the semester.
VIRTUAL COLLEGE/MILITARY RECRUITER VISITS:
Part of the post-secondary planning process includes visiting schools and talking with admissions reps. Many schools are now offering virtual visits, and we have reps and recruiters hosting online meetings with Rock Bridge students on Wednesdays!
Check out our College Visit Calendar for a list of reps "coming to" Rock Bridge.
This short video will provide you instructions on how your student can sign-up to meet with college and military reps/ recruiters through Scoir.
AP Exam Registration
Registration for 2021 AP Exams is now open! This year, registration will take place online, and a link to the 2021 AP Registration Form is below. The cost of each AP exam is $95. A deposit of $40 per exam is required to register for the test. The $40 deposit will apply toward the total exam cost and you will pay the remaining balance of $55 per exam by March 26, 2021. You can also choose to pay in full for your exam(s) ($95/exam) when you register.
Important registration information and deadlines are noted below:
2021 AP Registration Form: https://forms.gle/QdrVDg5wMe5w2CmK6
The AP Registration Form is setup so only CPS students can access it. Students will need to be logged into their CPS Google account to access the form and register for exams.
Regular Registration Deadline: Friday, Nov. 6, 2020 – a late fee of $40 per exam will be charged for any registration submitted after Nov. 6.

To register for an AP exam, you must complete the online registration form and pay the minimum deposit of $40/exam.
Students enrolled in 2nd semester only AP classes can register by March 5, 2021 without being charged the late fee.
For 2021, AP is waiving the $40 exam cancellation fee, so it is in a student's best interest to register by Nov. 6th since there is no penalty for changing your mind and cancelling the test later.
Final Registration Deadline: Friday, March 5, 2021. NO exam registration will be accepted after this date.
Final Payment Due: Friday, March 26, 2021
AP exam fees can be paid online at https://www.cpsk12.org/RBHSAP using a credit or debit card, or by check (made payable to Rock Bridge High School) mailed to:
Rock Bridge High School
ATTN: Counseling Office AP Registration
4303 S. Providence Rd
Columbia, MO 65203
Students must have joined their teacher's AP section through MyAP to have an exam ordered. If your student has not yet joined the AP class in MyAP, please have them contact the teacher for the Join Code ASAP.
Self-Care Support on Wednesdays
Our amazing Outreach Counselor, Mrs. Thalhuber, is hosting a support group for self-care during COVID-19. This is an incredible resource for students who are struggling with anxiety, depression, and stress due to the impact of COVID 19 on our schools and community. Meetings will be held on Wednesdays with odd numbers in October/November/December when
school is in session: 10/7; 10/21;11/11; 12/9. If your student is interested in attending, they can email Mrs. Thalhuber at mailto:lthalhuber@cpsk12.org
High Achieving and Gifted Students in Virtual Learning
Gifted students who have never had to study much in school often struggle when they are faced with a challenge. They are not used to the discomfort of cognitive dissonance--and have often not developed the coping skills to manage this discomfort. While their ability to grasp concepts and integrate information is superior, their executive functioning skills may be lacking due to these same innate abilities. In addition, there is significant pressure on high achieving students to continue to achieve. So, when presented with academic material that doesn't come easily, they may give up easily, suffer from low self esteem, and/or become depressed. The combination of these factors leads to the once high achiever to the underachieving gifted student. Building confidence through encouragement despite failure, facilitating peer collaboration, and instituting a strong work ethic are the key to helping these kinds of students grow and mature in their academic setting--and have the tools they need to take on new challenges, accept failure, overcome self doubt ,and keep persevering.
Now more than ever, as virtual learners in a mostly isolated environment, these students may be fearful that they are the only ones who are not keeping up with other high achieving students--aggravating the above issues that often accompany the presentation of first time challenges with school work. To combat this situation, these students must have access to strategies and collaboration with peers. I would highly suggest peer study groups (through zoom, or outside socially distanced environments) so that both the social emotional and academic needs can be met. First they need to realize that their gifted peers are also struggling with challenging material, and second they've got to master these study skills now before they reach the college environment where there will be many more distractions--and they will have to "parent" themselves in terms of time management and study skills. I have included several articles that outline some of these strategies that can be implemented at home during virtual learning to help students stay on track and combat depression.
Gifted Learners and Executive Functioning
5 Time Management Strategies for Online Learning
Why Do Gifted Students Often Struggle in School?
Resources compiled by Heidi Barnhouse, EEE Coordinator at Hickman High School