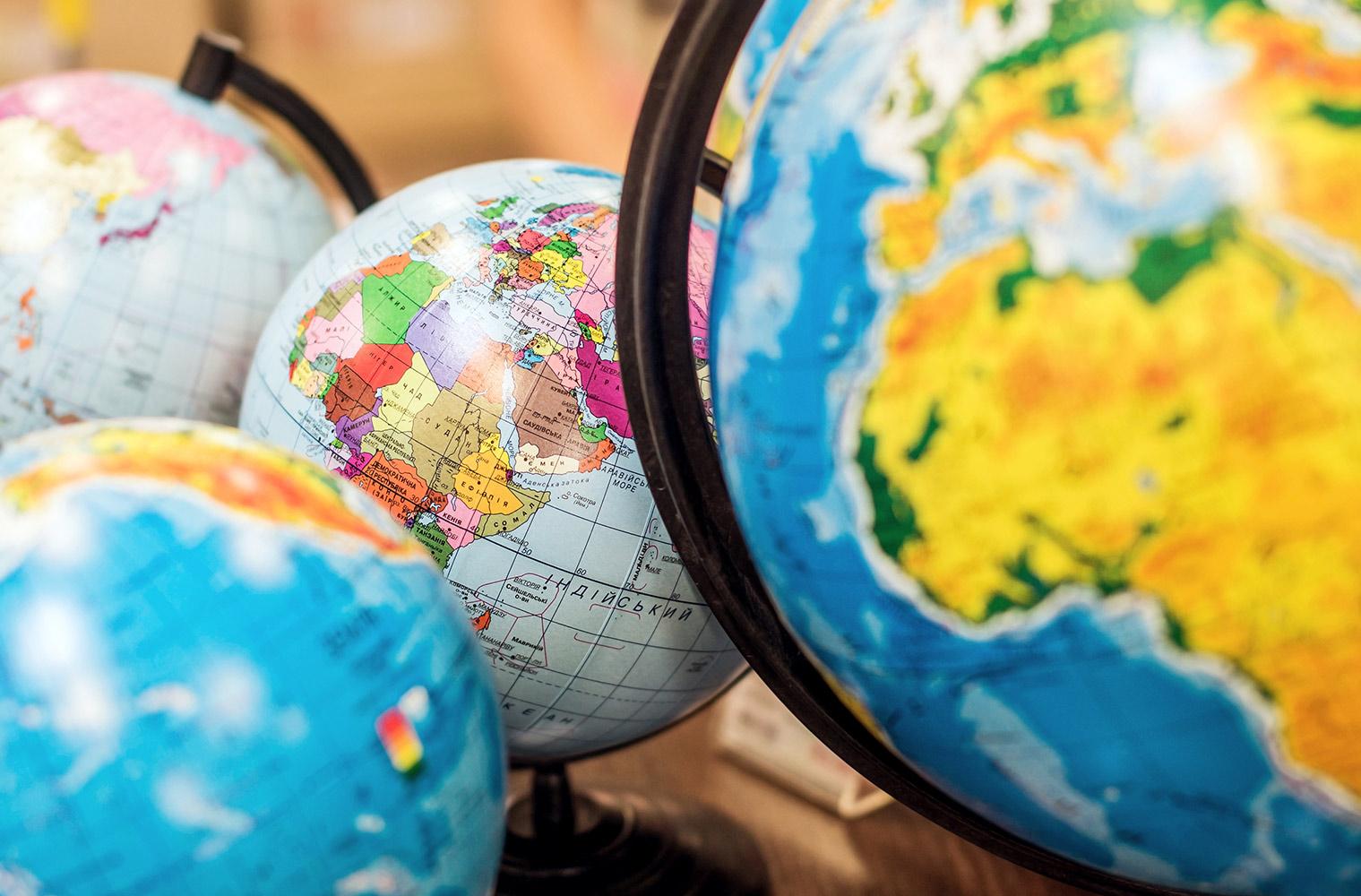 Peirce Principal News
September 10, 2023
A Message from Ms. Vargas
Dear Peirce Families,
Other than managing the heat and humidity this week, it was a great start to the new school year at Peirce! We were overjoyed to see Peirce students reunited with good friends, make connections with new friends and teachers, and smoothly transition to successful school routines.
Many thanks to our PTO and all volunteers who made Friday's Back to School Picnic a true celebration of our vibrant school community. Check out our *new* Peirce Panther mingling with his pals, PTO Presidents Jaime Mason and Jordana Bluestein!
Best Regards,
Andrea Vargas
Social Emotional Learning Update- Week #1
This past summer I had the honor of working with a team of classroom teachers, special educators, a BCBA (Board Certified Behavior Analyst), and an SEL interventionist to strengthen our plan for teaching social-emotional skills and expected behavior to students across Peirce. In previous years, our SEL instruction took place at varying times in different classrooms and focused on similar themes but not necessarily aligned. Implementing our new plan, this year's SEL instruction will take place for all classrooms in a weekly Community Block on Thursday afternoon. Of course, SEL skills are woven into the fabric of all disciplines each school day, but our Community Block now represents a time for a concentrated, consistent, and more effective school-wide effort. The Community Block will cycle throughout the year in four important activities:
Classroom Instruction- focusing on a specific skill, adapted slightly by age
Grade Level Instruction- reinforcing the same skill
Advisory Groups- a smaller, multi-age group building cross-school connections
Town Meeting - a school-wide assembly celebrating the same skill/ themes as above
This past Thursday during Community Block, students were in classroom groups for a lesson on building relationships and learning about others. Next week, they will continue to discuss these ideas with all grade level peers.
As part of our updated SEL plan this year, all teachers introduced our new Peirce values as they established expectations and built classroom communities this week:
I take care of myself.
I take care of others.
I take care of my school.
Our plan is to rely on these values for all staff and students across settings at Peirce. Perhaps you will hear them at home, too! Each week I will provide a brief update on our SEL focus and activities so you can feel connected with our approach and discuss these important themes with your student(s).
Many thanks to Andrea Finch, Mallory Wellman, Kara Murphy, Dave McVey, Joe Barrett, Erin Tracey, and Kelly Champagne for developing an exceptional plan for teaching SEL this year!
Job Title: Librarian
Job Description: Keeper of the library books at Peirce. During class, we explore not only books, but take a deep dive into research and resources in all grade levels. Sometimes we enjoy the simplicity of a good read-a-loud too.
First Year at Peirce: 2018
Favorite Animal: Giraffe
Favorite Book: Percy Jackson: The Lightning Thief
Favorite Travel Destination: Caribbean
Hobbies: Reading, Writing, and Video Games
Who Inspires you?
The students who write their own stories. It inspires me to continue working on my own books.
What is the best part of your job?
Having kids see themselves in the books they are checking out and bringing home.

What is an important goal for you this school year?
To continue adding books that feature diverse and unique characters and backgrounds. Everyone should be able to see themselves in books.

Story Starters Fall Registration
Story Starters Fall Registration is open through September 17!
Author Janet Costa Bates will join us for our program kickoff!
Story Starters is enrolling families with children ages 3-8 to participate in our upcoming Fall program. Our eight-week Family Conversations Program is designed for parents who want to start and strengthen conversations about race with their young children. Story Starters gives families age-appropriate tools and skills to have meaningful conversations about race and racism. Story Starters families learn from educators, racial justice advocates, and each other.
Our program provides families with:
A bundle of 6 books tailored to your children's ages

5 caregiver guides full of research, resources, and family activities to support and deepen family race conversations

4 curated book lists to support further exploration and conversation

2 in-person family events and 2 virtual caregiver workshops

2 virtual office hours

A small, curated support network of current families and alumni to lean on and learn from

Special events to facilitate community connections
The program kickoff is October 1 from 3:00-4:30 pm. For additional program dates and details, visit: www.story-starters.org/program. Questions? Email kari@story-starters.org

Reminder: Annual Student Information Update Required
Reminder: Update Your PTO Membership Toolkit
Every year, the Peirce PTO publishes a secure online and printed directory for our community. All families - both returning and new - need to confirm and update information in Membership Toolkit. (This is in addition to updating your information in Aspen.)
Please go to https://peircepto.membershiptoolkit.com and click on the Register/Login button to confirm and/or update your information. New Families, Select "Create Account." All families, make sure to do both Step 1: Family Information and Step 2: Directory Publish Preferences. IMPORTANT: Publish preferences are set to "YES," if you do not want your info published, select "NO." For more detailed instructions go here.
Free and Reduced Meal Application
Even though Massachusetts will again provide one free breakfast and one free lunch for students in the 2023-24 school year, it is still important for qualified families to complete the free and reduced price meal application.
WHY?
Your approved application could provide you with additional financial assistance. Programs you may qualify for include:
SNAP (Supplemental Nutrition Assistance Program) - Monthly financial assistance to purchase groceries (you will need to submit a separate application)

Summer EBT 2024: a state program that provides cash cards to purchase groceries in the summer months when school is not in session
The district sent emails to families last week notifying them if they are already qualified for the Free and Reduced Meal program through a state identification process. If you did not receive this email, please do the following:
Check your email SPAM folder for the email

If you do not find the email and believe that you are qualified based upon your family income, please complete the free and reduced price meal application.
If you are qualified for the Free and Reduced Meal program, NPS would provide additional financial assistance with bus fees, activity fees, etc. However, you MUST do one of the following:
When you complete your yearly forms review (known as our "Annual Student Information Update," check the box that says "Permission to Utilize Lunch Eligibility for Educational Access." When you check the box, you are sharing your meal eligibility status (participation in the free and reduced meal program) with the district. We are then able to provide you with fee waivers.

Reminder: Community Meeting on Proposal for a Family Shelter on September 14th
Below you will find an excerpt from the mayor's update on August 17th. It refers to a proposed family shelter within our school zone. This shelter could bring students with more diverse experiences to Peirce as well as access to additional services and support. Please consider attending the community meeting to learn more:
Join FamilyAid, State officials (from both Executive Office of Livable Communities and Department of Elementary and Secondary Education), and City leaders and staff for a community meeting to hear more about plans to create a Family Navigation Center with 42 units of transitional housing.
FamilyAid, with State support, plans to rehabilitate the former Chetwynde Nursing home property at 1650 Washington Street into a long-term space offering housing and services for families experiencing homelessness.
The meeting will be an opportunity for everyone to ask questions. It will also serve as the City's "administrative site plan review" community meeting to hear comments about the proposed use.
FamilyAid is entering into a long-term lease (55 years) for the property which will be home to its second "Family Navigation Center." They will provide both housing and a variety of on-site services to families. The services will include job training, financial literacy, adult education, life skills, nutrition courses, and housing search and placement. Family Aid staff would be on-site 24/7 to assist residents. Their clients typically move from this temporary housing to permanent housing in under a year. (FamilyAid continues to support the families when they are permanently housed for another two years.) Find more information at: familyaidboston.org/newton.
This type of housing is a temporary family shelter. To be clear, while a family will only live at 1650 Washington Street for about a year, FamilyAid is leasing the building for 55 years and thus expects to operate the family shelter permanently.
The proposal for 1650 Washington Street involves moderate rehabilitation of the building to take place over the next 5 months, with February1, 2024 the target opening date.
Given the growing humanitarian crisis in Massachusetts, I look forward to the opportunity to help children and families at such a difficult time in their lives.
Join the zoom meeting on Thursday, Sept. 14 at 6:00 p.m. Please click the link below to join the webinar: https://newtonma-gov.zoom.us/j/81092049758?pwd=YjFBa1RYaWpSOFBxaTRTTEtPY3NFQT09, Passcode: 749491, Passcode: 749491.
Or One tap mobile :
+16465588656,,81092049758# US (New York)
+16469313860,,81092049758# US
Or Telephone:
Dial(for higher quality, dial a number based on your current location):
+1 646 558 8656 US (New York)
Webinar ID: 810 9204 9758
International numbers available: https://newtonma-gov.zoom.us/u/kcb0d48Qaq
Peirce Elementary School
170 Temple Street
Newton, MA 02465
(617) 559-9630
Andrea Vargas
Andrea is using Smore to create beautiful newsletters