Choir Class of 2020, We Love You
Just in case you forgot
Class of 2020, as we have heard some difficult developments affecting you this year, I would like to take a moment to recognize you. I know this is hard, and it hurts, and I can't begin to understand how it feels to have your Senior Year look like this. There are traditions and expectations that may be fulfilled, and thats sad. Its okay to be sad. But I would love to take a bit of time to brag about you and all that you have done here. Lets start a new tradition. A tradition where I compile your 4 year run at Barlow in a big newsletter sent to hundreds of people, and maybe that will attempt to lessen the pain all this has caused. This pandemic doesn't make you any less special. You are still an extraordinary class, and I want to brag about you! Choir is a big department, and there are a lot of Seniors. 34 to be exact. And I want to recognize each and every one of you. Those students include: Jarod Bratton, Christopher Laney, Steven Overton, Dakota Ross, Autumn Johnson, Nathan Reighelt, Amber Adams, Austin Archuletta, Sarah Beckers, Zarina Belonozhko, Sarah Broussard, Jennifer Coffman, Bryce Coverdale, Cameron Crammer, Elora Engel, Fenix Fischer, Joceline Garcia, Kelly Giorgi, Ethan Golden, Dustin Gundmeyer, Jacob Harper, Dana Huber, Danica Mangum, Luis McGeehee, Gracie Mcnight, Kiera McPherson, Jerrott Mendoza, Melody Millhollon, Mickayla Richey, Kate Rosales, Epiphany Scott, Kyleigh Turcotte, and Jordana Young. So if you're ready, lets do this
Bruin & Treble Choir
When the class of 2020 was filled with little Freshmen with glowing eyes and big dreams, they were most likely involved in either Bruin Choir or Treble Choir. Bruin Choir is the introductory choir for tenor and bass voice parts, and Treble Choir is the introductory Choir for alto and soprano voice parts. These are the only choirs in the program that do not require an audition to join. They are simply introductory choirs to get your feet wet, and see if this is something students might want to pursue more seriously.
Advanced Treble Choir
Eventually, whether that be at semester or the end of the year, students have the opportunity to audition for the next level choir. For the students in Treble Choir, they were able to audition for Women's Ensemble (which is now called Advanced Treble Choir)
Concert Choir
The next level choir is called Concert Choir. This is the choir that wears the big fancy robes and sings super complicated pieces. This is usually the biggest choir in the department, and definitely the most powerful! If you have ever been to a concert, and felt Concert Choir sing the alma mater standing all around you, you know what I mean! It is comprised mostly of upperclassmen, and is a real honor to be a part of.
Barlow Sound
There is one last choir that is open for audtions from people in Concert Choir. That being Barlow Sound. Way back in the day, Barlow Sound was more of a "show choir", but over the years has morphed into a group focused more on a capella music, as well as complicated vocal arrangements. It is always fun to see what Barlow Sound has come up with at each concert. I know I am for sure waiting to see what they do!
Concert Choir Retreat
Once students make it into Concert Choir, they are able to go on Choir Retreat. Choir Retreat is a remarkably unique experience our students get to have once they make it into Concert Choir. Retreat is an overnight trip in which the choir participates in team-building activities, rehearsals, the "No Talent Show" and something called boundary breaking. Boundary Breaking is a beautiful and raw way to form deep connections with those in your group. Each group is led by a member of the Choir Committee, and is designed to provide a more intimate understanding of one another through a series of questions asked to the small groups. There is a strict rule about maintaining confidentiality, to ensure everyone feels safe to share what is on their hearts. Those small groups are then kept throughout the year, and students are given opportunities to check in with their BB groups during class. Along with that, Retreat provides time to rehearse the current pieces, and usually include a technician working with the choir for a chunk of time. There is also time set aside for big group activities like yarn weaving, which has been happening at Retreat for years and years. (I even did it)

Holiday Concert
Every year in December, we have a holiday concert. Also sometimes referred to as the "Alumni Concert". This is obviously because Barlow alumni are invited and encouraged to sing with Concert Choir for a few songs. This concert is also historically shared with the Barlow's amazing Band Department as well. Band alumni are also invited to participate, making this for a pretty crazy and entertaining concert to say the least!
Canada - 2019
A really exciting opportunity that is available to students once they reach Concert Choir is Choir Tour. In March of 2019 members of Concert Choir departed on what would prove to be an amazing trip to Victoria, Canada. Our students had unbelievable opportunities while there, including getting to sing in the Parliament Building, touring the University of Victoria, and visiting the Craigdarroch Castle. Along with this of course, they were able to explore the beautiful city of Victoria and have as much fun as they could fit in just a few days. Choir tours are always such an enriching experience, and with this one being across the border, it was even moreso.
Spring Sing
Something that every choir in the department participates in is Spring Sing!Each year in May the Choir Department puts on an amazing fundraiser called Spring Sing. Spring Sing features every choir in the department, as well as solo, duo and group acts on an audition-basis. This event is also a silent auction. The girls in the department are responsible for bringing in themed items for the VIPS to create auction baskets out of, but sometimes groups of girls will do all the work and all we have to do is put a bow on it! There is also something that we call the "He-Man Cake Auction". This is exactually what it sounds like. The boys in Concert Choir split into small groups and create cakes by hand to auction off at the fundraiser. As you can imagine, it is quite a sight to see. The boys always have extremely creative and innovative designs, and they do a great job! Our lovely auctioneer Bill Krieger does an amazing job making sure we make as much money for the department as possible. All of that money goes toward the department for the rest of the year and the next year. It is by far the biggest source of funds for the Choir Department each year.
Our New Tradition
So, I guess this brings us to the end of our new tradition, and I hope it helped. The purpose of this newsletter was just to make you smile, and remind you of all that you were able to do before the virus hit. Covid-19 has taken a lot from you, but there are experiences, relationships, bonds, music you made that will never be taken away. Life has changed a lot at the hands of the virus, and I am so sorry this is happening to you. But I will not allow anyone in this department to think that this class will go unnoticed. We see you. I see you. And I love you just as much now as I did before all this. Maybe even more.
xoxo - heidi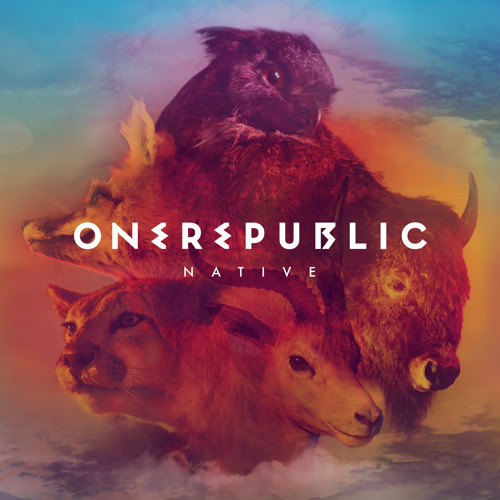 OneRepublic
I Lived by OneRepublic
Heidi Thies on Behalf of the Barlow VIPS
My name is Heidi Thies and I am the Media Chair for the Barlow VIPS. The Barlow VIPS are a non-profit organization started to benefit the Sam Barlow Choir and Theatre Departments. It is filled with parents, supporters, and community members who have an interest in bettering the departments our kids work so hard for. For more information please visit our website or facebook page.