BRAZIL
razil covers nearly half of South America and is the continent's largest nation. It extends 2,965 mi (4,772 km) north-south, 2,691 mi (4,331 km) east-west, and borders every nation on the continent except Chile and Ecuador. Brazil may be divided into the Brazilian Highlands, or plateau, in the south and the Amazon River Basin in the north. Over a third of Brazil is drained by the Amazon and its more than 200 tributaries. The Amazon is navigable for ocean steamers to Iquitos, Peru, 2,300 mi (3,700 km) upstream. Southern Brazil is drained by the Plata system—the Paraguay, Uruguay, and Paraná rivers.
BRAZIL FOOD
Feijoada is usually made with white, black or kidney beans, or a mixture, and fresh pork or beef.
Brazilians are great street snackers, too, and you'll see a lot of stalls selling treats like acarajé, which is deep-fried, balls made of shrimp, onions and black-eyed peas. You'll also spot coxinha, which are croquettes of chicken shaped like drumsticks.

puffy cheese rolls are often eaten for breakfast and washed down with strong coffee

LANGUAGE
The people in Brazil speaks Portuguese.
Brazil Culture Travel video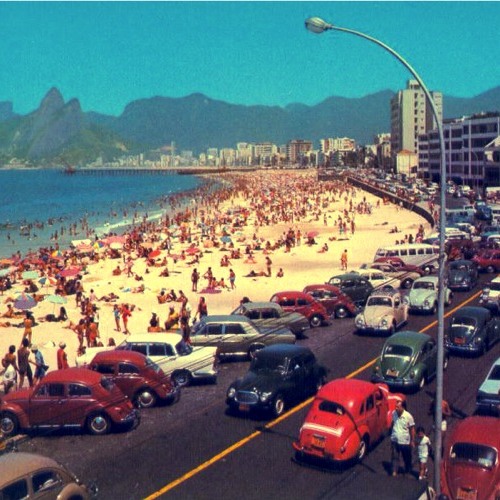 IAMRISHA
#32 A Worldwide Thing // Classic Brazil by IAMRISHA
WEATHER DURING SPRING
Its around 72 degrees
COST OF AIRFARE FOR A ROUND TRIP
4.
Corcovado - Cristo Redentor