Digital Citizenship
Become a 21st century digital citizen in the world today
What are young people doing on the internet
The research shows that, in 2007, young people in Middle secondary years were consolidating their use of internet-enabled computers and mobile phones. Young people aged 14–15 years reported participating in a range of internet and mobile phone activities over three diary days.
· 45 per cent used the internet to complete homework
· 41 per cent used the internet for messaging and chat
· 32 per cent used a mobile phone for texting
· 28 per cent engaged in social networking
· 27 percent used the internet to play online games against other players
· 26 percent used a mobile phone for talking
· 21 per cent used the internet to watch/listen to media.
Oversharing - Digital Citizenship
What does it mean to be a digital citizen
Digital Citizenship is a concept which helps teachers, technology leaders and parents to understand what students/children/technology users should know to use technology appropriately. Digital Citizenship is more than just a teaching tool; it is a way to prepare students/technology users for a society full of technology.

Digital citizenship is the norms of appropriate, responsible technology use. Too often we are seeing students as well as adults misusing and abusing technology but not sure what to do. The issue is more than what the users do not know but what is considered appropriate technology usage.

What is cyber- bullying
Cyberbullying is bullying that occurs through digital technology, such as text messages, e-mail, and material posted on social media sites. It can happen 24 hours a day, any place where a child has online access, and it's especially harmful because it can occur anonymously and be spread quickly to hundreds of bystanders. While it might seem impossible to protect children from this type of bullying, there is a lot that adults can do to prevent cyberbullying and to effectively intervene when their child is involved.
Here you will find important information and tips for keeping children safe online, including how to teachdigital citizenship—responsible and appropriate use of online media.
Cyberbully - Taylor's Suicide Attempt
INTERNET SAFETY IN SCHOOLS ACCEPTABLE INTERNET USE POLICY
An AUP must address (1) access to and transmission of data and information within the K-12 environment and (2) any technology-based device in the school or personal device brought into the school. It must include the following components:
Description of the instructional philosophies and strategies to be supported by Internet access in schools

Statement on the educational uses and advantages of the Internet in a school or division

Statement that the AUP complies with state and federal telecommunication codes, laws, and regulations

Statement regarding the need to comply with fair-use laws and other copyright regulations while accessing and utilizing the Internet and other network materials and resources

Disclaimer absolving the school division, under specific circumstances, from responsibility

List of the roles and responsibilities of division personnel, community stakeholders, parents, and students for using the Internet and other electronic-based resources

Description of the safety measures currently in place and those measures planned for emerging technologies not currently deployed in the system

Description of the methods by which the division ensures data and network security

Description of prohibited forms of technology-based applications and hardware use by employees and students in addition to details of associated penalties (including clear definitions of acceptable online behavior and access privileges—reflecting any circumstances unique to a specific school or division)

Description of the procedures to address breaches of Internet and intranet security and safety, including legal actions to be taken

Description of the ongoing professional development opportunities for each stakeholder group and associated needs assessments and evaluations

Description of the community outreach activities and associated needs assessments and evaluations

Description of the procedures for evaluating and revising the AUP

Signature form for teachers, parents, and students indicating their intentions to abide by the AUP
School Law (Free Speech/Acceptable Usage Policy)
What Is Internet Plagiarism?
Internet plagiarism is a term used to describe the illegal use of written work, photographs, or graphics on a website. It is usually taken from another website without giving credit to the creator of the original content. The laws governing online content are the same as for printed materials, meaning they are protected by copyright infringement laws.
What is copyright infringement?
Copyright infringement occurs when someone other than the copyright holder copies the "expression" of a work. This means that the idea or information behind the work is not protected, but how the idea is expressed is protected. For example, there have been many movies about Pirates, but only one Jack Sparrow.
Copyright infringement can occur even if someone does not copy a work exactly. This example of copyright infringement is most easily apparent in music and art. Copyright infringement occurs if the infringing work is "substantially similar" to the copyrighted work.
http://www.clickandcopyright.com/copyright-resources/copyright-infringement.aspx

Plagiarism: How to avoid it
Know the ISTE Standards for Teachers: Model digital citizenship
Effective teachers model and apply the ISTE Standards for Students (Standards•S) as they design, implement, and assess learning experiences to engage students and improve learning; enrich professional practice; and provide positive models for students, colleagues, and the community
Internet resources for parents
Safe internet resources for students
About me
My Name is Richard Aponte. I am a technology coordinator at the Global Learning Collaborative High School in Manhattan. I am also a dean at this school. I manage 420 laptops which rounds out to be 14 laptop carts. Moreover, I also service 22 smart-boards, 40 desktops, 10 Ipads , 15 Ipods, school website and email accounts linked to our domain. I am also in charge of the purchasing and inventory of all technology equipment in our school. I also do professional development for our staff. My license area is in Special Education, Middle, High School and Early Child Education, School District Administrator, Technology Classroom teacher. I presently possess two masters from Mercy college and an undergrad from New York Institute of Technology.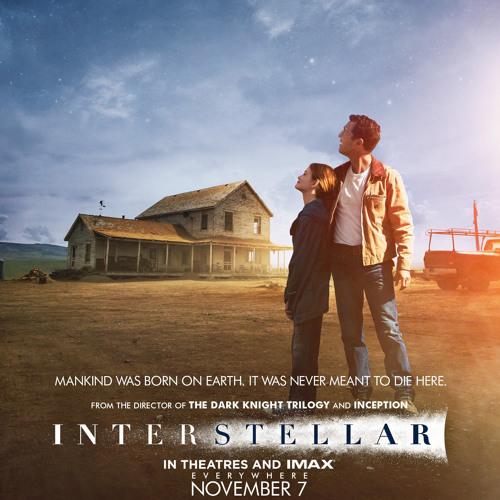 Magdy Reda
Hans Zimmer - Interstellar Main Theme by Magdy Reda