Ernest Hemingway
A Biography
20 FACTS ABOUT ERNEST HEMINGWAY
He won the Nobel Prize for Literature in 1954
He was born in Oak Park Illinois.
His father, his brother and sister, his brother-in-law, and himself all committed suicide.
He had four wives (not simultaneously).
He first married Hadley Richardson in 1921 (divorced in 1927).
His second wife was Pauline Pfeiffer
02-02 Ernest Hemingway - Interview.avi
He published 2 non-fiction books.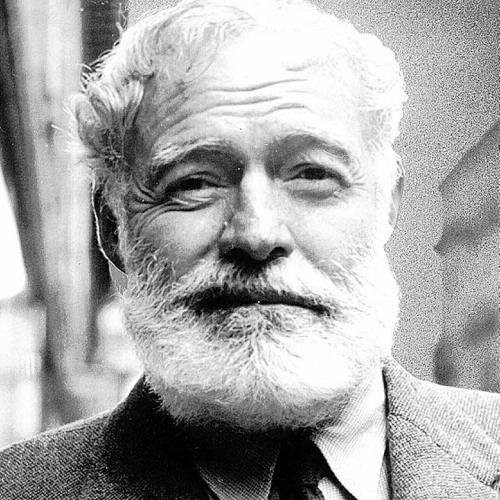 brainpicker
Ernest Hemingway's Nobel Prize acceptance speech, 1954 by brainpicker
He had three children: Jack (with Hadley) , Patrick ( with Pauline) , and Gregory (With Pauline)
Ernest Hemingway's Passport Photo

Hemingway with his first wife (Hadley) and Jack

Jack was his firstborn son, nicknamed 'Bumby'

Hemingway and his last wife, Mary

They're on a safari in Africa before his near death plane crashes