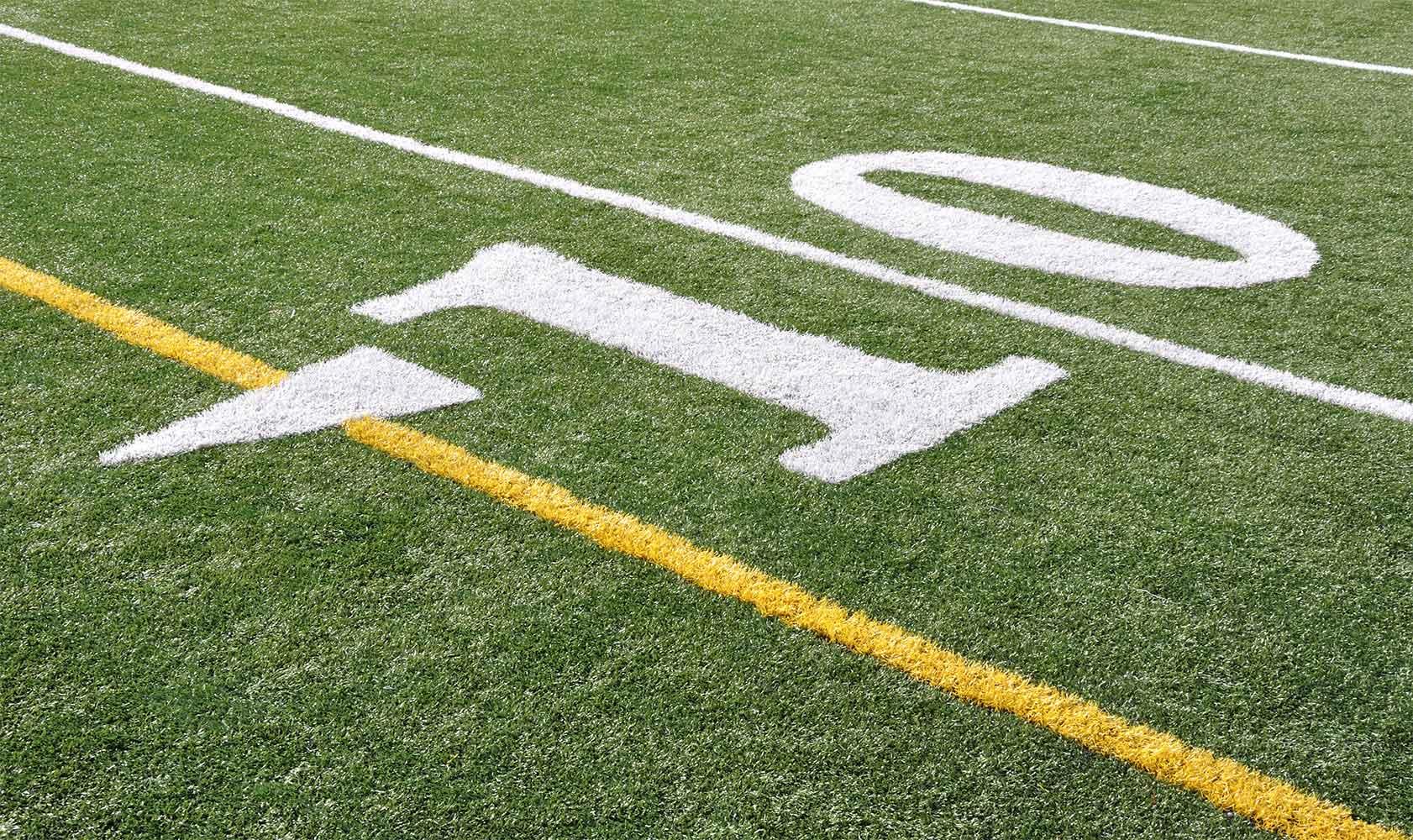 A Letter From Dr. Carey
September 10, 2021
A Letter From Dr. Carey September 10, 2021
Dear Enumclaw School District Community,
It was a pleasure to join you in watching our student athletes excel outside the classroom this week. Fall sports are well underway, and the Enumclaw Hornets are making a statement to the rest of the South Puget Sound League, that they do a number of things very well! In addition to victories by the girls soccer teams and top finishes by the boys cross country team, the girls volleyball teams and the boys varsity football team secured great wins in front of their home crowds yesterday evening. We are so very proud of our Hornet athletes!
It is also of note that many clubs are also underway and gaining new members. It is exciting to see our students participating in the many extracurricular activities our district has to offer. As these clubs begin to share more of what they are doing in our schools and in the community, we will be certain to shine the spotlight on their efforts as well.
Everyone struggles. We understand that many in our community may be struggling during these challenging times. Please seek support if you or someone you know is struggling. If you are thinking about suicide, you are not alone. Please call the National Suicide Prevention Lifeline at 800-273-TALK (8255). Counselors are available 24 hours a day, seven days a week. Resources for grief support are also available to those in need; below are additional resources from the Washington State Department of Health and the National Association of School Psychologists:
The ESD COVID-19 Dashboard is Back!
Our ESD COVID-19 Dashboard is back and available on our website. The purpose of our COVID dashboard is to communicate cases and quarantines as they relate to potential exposure at school. This page on our website also contains important information and resources related to COVID-19.
Our goal is to provide our school communities with transparent and consistent information regarding the impact of COVID on our schools. Our COVID dashboard is updated with the most current data every morning.
State of WA Mask Mandate
We continue to receive questions and concerns regarding the mask mandate and we want to make sure we are being very clear. The mask mandate is not a local decision, we are required to adhere to the mask requirements.
The ramifications for not following the mask mandate issued by the Governor are included below as outlined in the letter from OSPI, available for you to read on our website. The ongoing mask order continues to apply to public schools, charter schools, private schools, and tribal compact schools.
"Under the authority of RCW 43.06.220, the Governor has broad emergency powers, and

they have the power of law!"

"By constitutional authority and RCW 28A.300.040, one of the state Superintendent's clear

powers is, 'supervision over all matters pertaining to the public schools of the state.'

Apportionment amounts and timing are shaped by additional law, but let me be clear:

Boards or districts that intentionally disobey, dismiss, or shun an explicit law, including a

Governor's executive order, which has the power of law, will see an immediate halt to

their basic education apportionment, and their federal funds that come through OSPI."

"Local community members will always have the right to bring their grievances to their elected

leaders, but in the case of these public health measures, they are not local decisions. Local

boards of directors have broad discretion on the details of instructional delivery. They are not empowered, however, to override the legal authority of public health officers or the Governor in times of a public health emergency."

"Community actions that result in board actions that violate the law, including executive orders, will jeopardize school budgets, local school personnel, and ultimately the opening of school to in-person learning this fall and beyond."
"Individuals who violate the mask orders, or other layered mitigation strategies, not only carry

individual legal risks, but they also risk cases and outbreaks in school that will warrant

quarantines, school building closures, and disruptions in high-quality in-person learning."
Voluntary COVID Testing Opportunities
The Voluntary PCR COVID Testing Program Has Returned for All Enumclaw School District Staff
In collaboration with the state Department of Health, our school district will continue to participate in a state-funded program for voluntary COVID-19 screening and testing that will help contain the virus, protect our communities, and keep students and teachers healthy and safe.

This testing protocol fits into our larger strategy to contain and control the virus. We have adapted our operational practices to allow for proper countermeasures. Each precaution we take is an added layer of protection, and when used together, dramatically decreases the risk.
Testing Opportunities for Students and Families
The King County COVID testing site located next to EMS will remain open and will continue to provide access to PCR COVID testing for students and the community. For additional information on the testing site or to make an appointment please visit the link below.
Have a wonderful weekend!
Enumclaw School District
Jessica_McCartney@enumclaw.wednet.edu
Contact Enumclaw
chevron_right