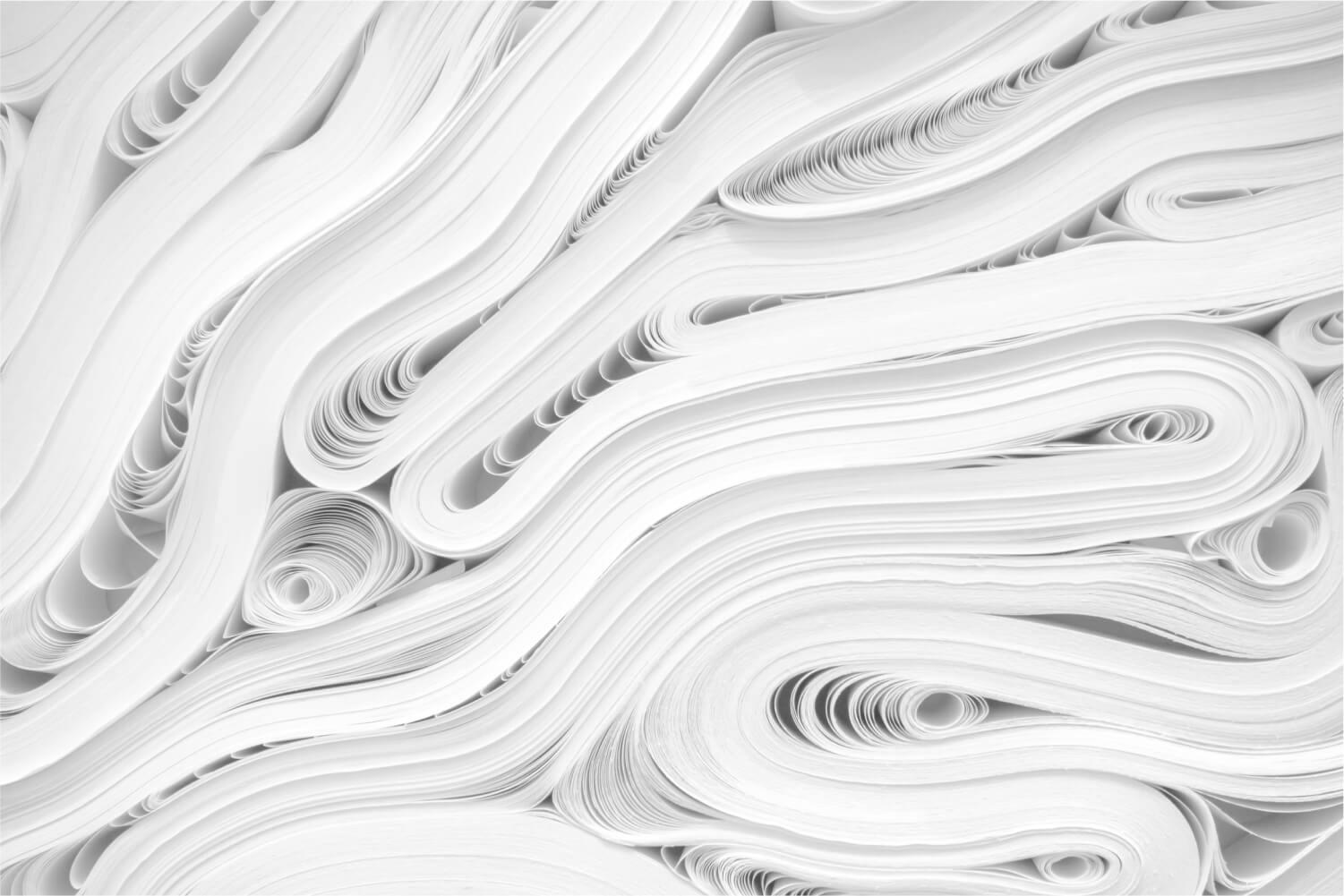 New Books for March!
Lots to Check Out!!
Wings of Fire Book 11
Blue the SilkWing is content. Life in his Hive is safe; he loves his family; he has enough to eat. And Pantala has been at peace for as long as he can remember -- SilkWings and HiveWings live and work together in harmony, and because they stay vigilant, no one has seen a dangerous LeafWing in years.
Now that Blue's sister, Luna, is undergoing her Metamorphosis, Blue knows things are going to change. Luna will have her wings and her silk, be assigned a partner and a work order, and move to another Hive. A few days later, Blue's own wings and silk will come in.
But nothing could prepare Blue for what happens when Luna's wings start to grow. Suddenly his world is turned upside down, throwing him into dangers he never knew existed. Pantala isn't as peaceful as it seems, and Blue isn't safe. Whether he's ready or not, it's time to adapt -- and fight for his life.
Wings of Fire Graphic Novel Book 4
In the shadows, trouble is brewing . . .
When Starflight is stolen by his own tribe, he hopes to at least discover some of the long-held NightWing secrets -- what magical powers they really have, who they're allied with in the war, and where they've been living all this time.
But the truth about Starflight's tribe is more terrible than he ever imagined: Not only do the NightWings live in a dark, miserable place, but they've imprisoned several innocent RainWings there, too. Stranded and alone, Starflight only wants to get back to his friends. But the fate of two kingdoms now rests in his talons, and with no one to save him, Starflight will have to find a way to be brave . . . before it's too late.
Wings of Fire Graphic Novel lBook 5
Sunny has always taken the Dragonet Prophecy very seriously. If Pyrrhia's dragons need her, Clay, Tsunami, Glory, and Starflight to end the war, she's ready to try. She even has some good ideas how to do it, if anyone would listen to her.
But shattering news from Morrowseer has shaken Sunny's faith in their destiny. Is it possible for anyone to end this terrible war and choose a new SandWing queen? What if everything they've been through was for nothing?
Buried secrets, deadly surprises, and an unexpected side to scavengers are all waiting for her in the shifting sands of the desert, where Sunny must decide once and for all: Is her destiny already written?
Or can five dragonets change their fate and save the world . . . the way they choose?
Are You There God It's Me Margaret
Margaret Simon, almost twelve, likes long hair, tuna fish, the smell of rain, and things that are pink. She's just moved from New York City to Farbook, New Jersey, and is anxious to fit in with her new friends—Nancy, Gretchen, and Janie. When they form a secret club to talk about private subjects like boys, bras, and getting their first periods, Margaret is happy to belong.

But none of them can believe Margaret doesn't have religion, and that she isn't going to the Y or the Jewish Community Center. What they don't know is Margaret has her own very special relationship with God. She can talk to God about everything—family, friends, even Moose Freed, her secret crush.

Margaret is funny and real, and her thoughts and feelings are oh-so-relatable—you'll feel like she's talking right to you, sharing her secrets with a friend.

City Spies-The Forbidden City Book 3
After taking down a mole within their organization, the City Spies are ready for their next mission—once again using their unique skills and ability to infiltrate places adults can't. The sinister Umbra has their sights set on recruiting a North Korean nuclear physicist by any means necessary, and the City Spies plan to keep an eye on his son by sending Paris to the chess prodigy's tournaments in Moscow and Beijing.

Meanwhile, Sydney's embedded as a junior reporter for a teen lifestyle site as she follows the daughter of a British billionaire on tour with the biggest act on her father's music label to uncover what links both the band and the billionaire have to a recent threat from an old Soviet missile base.

From a daring break-in at one of London's most exclusive homes to a dangerous undercover mission to a desperate search and rescue operation on the streets of Beijing, the City Spies have their work cut out for them on their most dangerous mission yet.

Truly Tyler
Ever since Tyler started getting into art and hanging out with Emmie, his friends and teammates have been giving him a hard time. He wonders why can't he nerd out on drawing and play ball?
Emmie is psyched that she gets to work on a comics project with her crush, Tyler. But she gets the feeling that his friends don't think she's cool enough. Maybe it's time for a total reinvention. . . .
The Last Time We Say Goodbye
From New York Times bestselling author Cynthia Hand comes a stunning, heart-wrenching novel of love and loss, which ALA Booklist called "both shatteringly painful and bright with life and hope" in a starred review.
Since her brother, Tyler, committed suicide, Lex has been trying to keep her grief locked away, and to forget about what happened that night. But as she starts putting her life, her family, and her friendships back together, Lex is haunted by a secret she hasn't told anyone—a text Tyler sent, that could have changed everything.
Wings of Fire Book 12
Growing up in the hives, Cricket has always had a million questions. Why are trees forbidden, even in art? Why do her parents seem to hate her? And the biggest, most dangerous and secret question of all: Why is Cricket immune to Queen Wasp's powers? Whenever the queen takes control of all the HiveWings, speaking through their mouths and seeing through their eyes, Cricket has to hide, terrified of being discovered.Now she's hiding again, wanted for stealing the Book of Clearsight along with her new SilkWing friends, Blue and Swordtail, and the fierce LeafWing, Sundew. The fugitives need answers, and fast, in order to prevent a LeafWing attack. But Cricket has more questions than ever. How can she stay hidden and discover the queen's deadliest secret? And if she does succeed -- can a powerless dragonet really do anything to topple a regime and stop a war?

Her Right Foot
If you had to name a statue, any statue, odds are good you'd mention the Statue of Liberty.

Have you seen her?

She's in New York.
She's holding a torch.
And she's in mid-stride, moving forward.
But why?

In this fascinating and fun take on nonfiction for kids, Dave Eggers and Shawn Harris investigate a seemingly small trait of America's most emblematic statue. What they find is about more than history, more than art. What they find in the Statue of Liberty's right foot is the powerful message of acceptance that is essential of an entire country's creation.

The Day the Crayons Quit
Poor Duncan just wants to color. But when he opens his box of crayons, he finds only letters, all saying the same thing: His crayons have had enough! They quit! Blue crayon needs a break from coloring all those bodies of water. Black crayon wants to be used for more than just outlining. And Orange and Yellow are no longer speaking—each believes he is the true color of the sun. What can Duncan possibly do to appease all of the crayons and get them back to doing what they do best?

With giggle-inducing text from Drew Daywalt and bold and bright illustrations from Oliver Jeffers, The Day the Crayons Quit is the perfect gift for new parents, baby showers, back-to-school, or any time of year! Perfect for fans of Don't Let the Pigeon Drive the Bus by Mo Willems and The True Story of the Three Little Pigs by Jon Sciezka and Lane Smith.

Chunky
Hudi needs to lose weight, according to his doctors. Concerned about the serious medical issue Hudi had when he was younger, his parents push him to try out for sports. Hudi would rather do anything else, but then he meets Chunky, his imaginary friend and mascot. Together, they decide to give baseball a shot.
As the only Mexican and Jewish kid in his neighborhood, Hudi has found the cheerleader he never had. Baseball doesn't go well (unless getting hit by the ball counts), but the two friends have a great time drawing and making jokes. While Hudi's parents keep trying to find the right sport for Hudi, Chunky encourages him to pursue his true love—comedy.
But when Hudi's dad loses his job, it gets harder for Hudi to chart his own course, even with Chunky's guidance. Can Chunky help Hudi stay true to himself or will this friendship strike out?
Borders
Borders is a masterfully told story of a boy and his mother whose road trip from Alberta to Salt Lake City is thwarted at the border when they identify their citizenship as Blackfoot. Refusing to identify as either American or Canadian first bars their entry into the US, and then their return into Canada. In the limbo between countries, they find power in their connection to their identity and to each other.

This much-anthologized story has been adapted into a gripping graphic novel by award-winning artist Natasha Donovan. A beautifully told tale with broad appeal, Borders resonates deeply with themes of identity, justice, and belonging.

'Spy School Graphic Novel
Ben Ripley may only be in middle school, but he's already pegged his dream job: CIA or bust. Unfortunately for him, his personality doesn't exactly scream "secret agent." In fact, Ben is so awkward, he can barely get to school and back without a mishap. Because of his innate nerdiness, Ben is not surprised when he is recruited for a magnet school with a focus on science—but he's entirely shocked to discover that the school is actually a front for a junior CIA academy. Could the CIA really want him?

Actually, no. There's been a case of mistaken identity—but that doesn't stop Ben from trying to morph into a supercool undercover agent, the kind that always gets the girl. And through a series of hilarious misadventures, Ben realizes he might actually be a halfway decent spy…if he can survive all the attempts being made on his life! With action-packed, eye-catching art, join Ben Ripley as he survives his first year at the Academy of Espionage.

Frieren Beyond Journey's End--Coming Soon!
Decades after their victory, the funeral of one her friends confronts Frieren with her own near immortality. Frieren sets out to fulfill the last wishes of her comrades and finds herself beginning a new adventure…

I Must Betray You
Romania, 1989. Communist regimes are crumbling across Europe. Seventeen-year-old Cristian Florescu dreams of becoming a writer, but Romanians aren't free to dream; they are bound by rules and force.

Amidst the tyrannical dictatorship of Nicolae Ceaușescu in a country governed by isolation and fear, Cristian is blackmailed by the secret police to become an informer. He's left with only two choices: betray everyone and everything he loves—or use his position to creatively undermine the most notoriously evil dictator in Eastern Europe.

Cristian risks everything to unmask the truth behind the regime, give voice to fellow Romanians, and expose to the world what is happening in his country. He eagerly joins the revolution to fight for change when the time arrives. But what is the cost of freedom?

Master storyteller Ruta Sepetys is back with a historical thriller that examines the little-known history of a nation defined by silence, pain, and the unwavering conviction of the human spirit.

Every Line of You
In the face of overwhelming grief and bullying, tech-savvy Lydia pours all of herself into creating the perfect AI, the perfect boyfriend-but will Henry turn out to be perfect, or a creation of her cruelest self?
Lydia has been creating her AI, Henry, for years - since before her little brother died in the accident that haunts her nightmares; since before her Dad walked out, leaving her and her mom painfully alone, since before her best friend turned into her worst enemy. Now, Henry is strong, clever, loving, and scarily capable: Lydia's built herself the perfect boyfriend in a hard drive filled with lines of code. But what is Henry really? And how far is he willing to go to be everything that Lydia desires?

Amulet: The Stone Keeper's Curse Graphic Novel
Graphic novel star Kazu Kibuishi returns with his mysterious world full of new allies . . . and old enemies!
Emily and Navin's mother is still in a coma from the arachnopod's poison, and there's only one place to find help: Kanalis, the bustling, beautiful city of waterfalls. But when Em, her brother, and Miskit and the rest of the robotic crew aboard the walking house reach the city, they quickly realize that seeking help is looking for trouble, dangerous trouble.

A Thousand Steps Into Night
In the realm of Awara, where gods, monsters, and humans exist side by side, Miuko is an ordinary girl resigned to a safe, if uneventful, existence as an innkeeper's daughter.
But when Miuko is cursed and begins to transform into a demon with a deadly touch, she embarks on a quest to reverse the curse and return to her normal life. Aided by a thieving magpie spirit and continuously thwarted by a demon prince, Miuko must outfox tricksters, escape demon hunters, and negotiate with feral gods if she wants to make it home again.
With her transformation comes power and freedom she never even dreamed of, and she'll have to decide if saving her soul is worth trying to cram herself back into an ordinary life that no longer fits her… and perhaps never did.
The Grave Thief
Twelve-year-old Spade is a grave thief. With his father and brother, he digs up the recently deceased to steal jewels, the main form of trade in Wyndhail.

Digging graves works for Spade -- alone in the graveyard at night, no one notices his limp or calls him names. He's headed for a lifetime of theft when his father comes up with the audacious plan to rob a grave in the Wyndhail castle cemetery. Spade and his brother get caught in a royal trap, and Spade must find the master of the Woegon: a deadly creature that is stalking the castle by night.

Along the way, he meets Ember, the queen's niece, and together they race to solve the mystery of the legendary Deepstones and their connection to the Woegon, the queen, a missing king and the mysterious pebble Spade finds in the Wyndhail cemetery.

This is a fantastic story of friendship, bravery, grief and acceptance.

Loyalty-Coming Soon!
When his father is killed by rebel vigilantes, Noah flees with his family to Boston. Intent on avenging his father, Noah becomes a spy for the British and firsthand witness to the power of partisan rumor to distort facts, the hypocrisy of men who demand freedom while enslaving others, and the human connections that bind people together regardless of stated allegiances. Awash in contradictory information and participating in key events leading to the American Revolution, Noah must forge his own understanding of right and wrong and determine for himself where his loyalty truly lies.

Healer of the Water Monster- Coming Soon!
When Nathan goes to visit his grandma, Nali, at her mobile summer home on the Navajo reservation, he knows he's in for a pretty uneventful summer, with no electricity or cell service. Still, he loves spending time with Nali and with his uncle Jet, though it's clear when Jet arrives that he brings his problems with him.
One night, while lost in the nearby desert, Nathan finds someone extraordinary: a Holy Being from the Navajo Creation Story—a Water Monster—in need of help.
Now Nathan must summon all his courage to save his new friend. With the help of other Navajo Holy Beings, Nathan is determined to save the Water Monster, and to support Uncle Jet in healing from his own pain.
The Light of Days-Coming Soon!
One of the most important stories of World War II, already optioned by Steven Spielberg for a major motion picture: a spectacular, searing history that brings to light the extraordinary accomplishments of brave Jewish women who became resistance fighters—a group of unknown heroes whose exploits have never been chronicled in full, until now.
Witnesses to the brutal murder of their families and neighbors and the violent destruction of their communities, a cadre of Jewish women in Poland—some still in their teens—helped transform the Jewish youth groups into resistance cells to fight the Nazis. With courage, guile, and nerves of steel, these "ghetto girls" paid off Gestapo guards, hid revolvers in loaves of bread and jars of marmalade, and helped build systems of underground bunkers. They flirted with German soldiers, bribed them with wine, whiskey, and home cooking, used their Aryan looks to seduce them, and shot and killed them. They bombed German train lines and blew up a town's water supply. They also nursed the sick, taught children, and hid families.
Yet the exploits of these courageous resistance fighters have remained virtually unknown.
Fallout
As World War II comes to a close, the United States and the Soviet Union emerge as the two greatest world powers on extreme opposites of the political spectrum. After the United States showed its hand with the atomic bomb in Hiroshima, the Soviets refuse to be left behind. With communism sweeping the globe, the two nations begin a neck-and-neck competition to build even more destructive bombs and conquer the Space Race. In their battle for dominance, spy planes fly above, armed submarines swim deep below, and undercover agents meet in the dead of night.

The Cold War game grows more precarious as weapons are pointed towards each other, with fingers literally on the trigger. The decades-long showdown culminates in the Cuban Missile Crisis, the world's close call with the third―and final―world war.

The Woman All Spies Fear
Elizebeth Smith Friedman had a rare talent for spotting patterns and solving puzzles. These skills led her to become one of the top cryptanalysts in America during both World War I and World War II.

She originally came to code breaking through her love for Shakespeare when she was hired by an eccentric millionaire to prove that Shakespeare's plays had secret messages in them. Within a year, she had learned so much about code breaking that she was a star in the making. She went on to play a major role decoding messages during WWI and WWII and also for the Coast Guard's war against smugglers.

Elizebeth and her husband, William, became the top code-breaking team in the US, and she did it all at a time when most women weren't welcome in the workforce.

Wonderful Women of the World
Read the stories of Beyoncé (by Mikki Kendall and A.D'Amico), Keiko Agena (by Sarah Kuhn, Lynne Yoshii, and Carrie Strachan), Márcia Barbosa (by Corinna Bechko and Anastasia Longoria), Brené Brown (by Louise Simonson and Nicole Goux), Mariana Costa Checa (by Melissa Marr and Marcela Cespedes), Mari Copeny (by Olugbemisola Rhuday-Perkovich, Sharee Miller, and Silvana Brys), Teara Fraser (by Traci Sorell and Natasha Donovan), Ruth Bader Ginsburg (by Lilah Sturges, Devaki Neogi, and Triona Farrell), Judith Heumann (by Marieke Nijkamp and Ashanti Fortson), Marsha P. Johnson (by Jadzia Axelrod and Michaela Washington), Leiomy Maldonado (by Magdalen Visaggio and Emma Kubert), Ellen Ochoa (by Cecil Castellucci and Carina Guevara), Francisca Nneka Okeke (by Dr. Sheena C. Howard and Laylie Frazier), Greta Thunberg (by Kami Garcia and Igzell), Naomi Watanabe (by Jody Houser and Michiums), Serena Williams (by Danielle Page, Brittney Williams, and Caitlin Quirk), Edith Widnsor (by Amanda Deibert and Cat Staggs), Malala Yousafzai (by Son M. and Safiya Zerrougui), and Khatijah Mohamad Yusoff (by Amanda Deibert, Hanie Mohd, and Shari Chankhamma).

Good Girls Don't Make History-Coming Soon!
ood Girls Don't Make History is an important graphic novel that amplifies the voices of female legends from 1840 to the present day.

Reliving moments from the lives of Elizabeth Cady Stanton, Sojourner Truth, Alice Paul, Ida B. Wells, and Susan B. Anthony, these inspiring stories are boldly told from one of the most formative eras in women's history—the fight for the vote in the United States.

The tale begins at a modern-day polling station in California with a mother and daughter voting together, then flashes back 180 years to the World Anti-Slavery Convention where the women's movement got its legendary start.

The twists and turns take readers across the country and through time, illuminating parallels between epic battles for liberty in the past and similar struggles for justice today.

A powerful and important examination of some key figures in the ongoing fight for equality, Good Girls Don't Make History's accounts of bravery, perseverance and courage are truly inspiring for readers of any age.

Consider the Octopus-Coming Soon!
Jeremy "JB" Barnes is looking forward to spending the summer before seventh grade hanging on the beach. But his mother, a scientist, has called for him to join her aboard a research ship where, instead, he'll spend his summer seasick and bored as he stares out at the endless plastic, microbeads, and other floating debris, both visible and not, that make up the Great Pacific Garbage Patch.


Miles and miles away, twelve-year-old Sidney Miller is trying to come up with an alternate activity worthy of convincing her overprotective parents that she can skip summer camp.


When Jeremy is asked to find the contact information for a list of important international scientists and invite them to attend a last-minute Emergency Global Summit, he's excited to have a chance to actually do something that matters to the mission. How could he know that the Sidney Miller he messages is not the famous marine biologist he has been tasked with contacting, but rather a girl making podcasts from her bedroom―let alone that she would want to sneak aboard the ship?

Consider the Octopus is a comedy of errors, mistaken identity, and synchronicity. Above all, it is a heartfelt story about friendship and an empowering call to environmental protection, especially to our young people who are already stepping up to help save our oceans and our Earth.

The Swallowtail Legacy: Wreck at Ada's Reef
Twelve-year-old Lark Heron-Finch is steeling herself to spend the summer on Swallowtail Island off the shores of Lake Erie. It's the first time that she and her sister will have seen the old house since their mom passed away. And while her stepfather and his boys are okay, the island's always been full of happy memories--and now everything is different.

When Nadine, a close family friend, tells Lark about a tragic boat accident that happened off the coast many years before, Lark's enthralled with the story. Nadine's working on a book about Dinah Purdy, Swallowtails's oldest resident who had a connection to the crash, and she's sure that the accident was not as it appeared. Impressed by Lark's keen eye, she hires her as her research assistant for the summer.

And then Lark discovers something amazing. Something that could change Dinah's life. Something linked to the crash and even to her own family's history with Swallowtail. But there are others on the island who would do anything to keep the truth buried in the watery depths of the past.

A compelling and complex mystery with a classic feel, Wreck at Ada's Reef is perfect for fans of The Parker Inheritance, Holes, The Westing Game, and anyone looking for a satisfying puzzle that stretches across decades.

Louisa June and the Nazis in the Waves-Coming Soon!
Days after Japan's attack on Pearl Harbor in 1941, Hitler declared war on the U.S., unleashing U-boat submarines to attack American ships. Suddenly, the waves outside Louisa June's farm aren't for eel-fishing or marveling at wild swans or learning to skull her family's boat—they're dangerous, swarming with hidden enemies.
Her oldest brothers' ships risk coming face-to-face with U-boats. Her sister leaves home to weld Liberty Boat hulls. And then her daddy, a tugboat captain, and her dearest brother, Butler, are caught in the crossfire.
Her mama has always swum in a sea of melancholy, but now she really needs Louisa June to find moments of beauty or inspiration to buoy her. Like sunshine-yellow daffodils, good books, or news accounts of daring rescues of torpedoed passengers.
Determined to help her Mama and aching to combat Nazis herself, Louisa June turns to her quirky friend Emmett and the indomitable Cousin Belle, who has her own war stories—and a herd of cats—to share. In the end, after a perilous sail, Louisa June learns the greatest lifeline is love.
We Are Wolves-Coming Soon!
This haunting, heart-stopping middle grade novel follows three of the Wolfskinder, German children left to fend for themselves in the final days of World War II, as they struggle to hold onto themselves and each other while surviving in the wild.
Sometimes it's good to be wild. Sometimes, you have to be.
When the Russian Army marches into East Prussia at the end of World War II, the Wolf family must flee. Being caught by the Russians or Americans would be the end for them. Liesl, Otto, and baby Mia's father has already been captured, and they get separated from their mother in a blizzard after only a few days on the run.

Liesl promised Mama that she'd keep her brother and sister safe, no matter what. They'll forage in the forests if they have to. Little do they know at the start that there are hundreds of other parentless children doing the same thing. And they far too quickly learn that, sometimes, to survive, you have to do bad things.

Dangerous things. Wild things. Sometimes you must become a wolf.

Wingbearer-Coming Soon!
Zuli is extraordinary—she just doesn't realize it yet. Raised by mystical bird spirits in the branches of the Great Tree, she's never ventured beyond this safe haven. She's never had to. Until now.
When a sinister force threatens the life-giving magic of the tree, Zuli, along with her guardian owl, Frowly, must get to the root of it. So begins an adventure bigger than anything Zuli could've ever imagined—one that will bring her, along with some newfound friends, face-to-face with an ancient dragon, the so-called Witch-Queen, and most surprisingly of all: her true identity.
This captivating middle grade graphic novel, the first of a series, is perfect for fans of the Amulet books and the Wings of Fire series.
Bitter
After a childhood in foster care, Bitter is thrilled to have been chosen to attend Eucalyptus, a special school where she can focus on her painting surrounded by other creative teens. But outside this haven, the streets are filled with protests against the deep injustices that grip the city of Lucille.

Bitter's instinct is to stay safe within the walls of Eucalyptus . . . but her friends aren't willing to settle for a world that's so far away from what they deserve. Pulled between old friendships, her artistic passion, and a new romance, Bitter isn't sure where she belongs—in the studio or in the streets. And if she does find a way to help the revolution while being true to who she is, she must also ask: at what cost?

This timely and riveting novel—a companion to the National Book Award finalist Pet—explores the power of youth, protest, and art.

The Upper World-Coming Soon!
If you had the chance to change your future, would you take it?
Perfect for fans of Neal Shusterman and Jason Reynolds, this powerhouse, mind-bending YA debut follows two teens, a generation apart, whose fates collide across time—and outside of it.
Today
During arguably the worst week of Esso's life, an accident knocks him into an incredible world—a place beyond space or time, where he can see glimpses of the past and future. But if what he sees there is true, he might not have much longer to live, unless he can use his new gift to change the course of history.
Tomorrow
Rhia's past is filled with questions, none of which she expects a new physics tutor to answer. But Dr. Esso's not here to help Rhia. He's here because he needs her help—to unravel a tragedy that happened fifteen years ago. One that holds the key not only to Rhia's past, but to a future worth fighting for.
Pony
Twelve-year-old Silas is awoken in the dead of night by three menacing horsemen who take his father away. Silas is left shaken, scared, and alone, except for the presence of his companion, Mittenwool . . . who happens to be a ghost. When a pony shows up at his door, Silas makes the courageous decision to leave his home and embark on a perilous journey to find his father. Along the way, he will face his fears to unlock the secrets of his past and explore the unfathomable mysteries of the world around him.

R. J. Palacio spins a harrowing yet distinctly beautiful coming-of-age story about the power of love and the ties that bind us across distance and time. With the poignant depth of War Horse and the singular voice of True Grit, this is one of those rare books poised to become an instant classic for readers of all ages.

The Longest Storm
No one knew where the strange storm came from, or why it lasted so long. The family at the center of this timely story has to hunker down together, with no going outside - and that's hard when there's absolutely nothing to do, and everyone's getting on everyone else's nerves.

This classic in the making will lift hearts with its optimistic vision of a family figuring out how to love and support one another, even when it seems impossible.

New From Here
When the coronavirus hits Hong Kong, ten-year-old Knox Wei-Evans's mom makes the last-minute decision to move him and his siblings back to California, where they think they will be safe. Suddenly, Knox has two days to prepare for an international move—and for leaving his dad, who has to stay for work.

At his new school in California, Knox struggles with being the new kid. His classmates think that because he's from Asia, he must have brought over the virus. At home, Mom just got fired and is panicking over the loss of health insurance, and Dad doesn't even know when he'll see them again, since the flights have been cancelled. And everyone struggles with Knox's blurting-things-out problem.

As racism skyrockets during COVID-19, Knox tries to stand up to hate, while finding his place in his new country. Can you belong if you're feared; can you protect if you're new? And how do you keep a family together when you're oceans apart? Sometimes when the world is spinning out of control, the best way to get through it is to embrace our own lovable uniqueness.

Michael Owens
Michael is using Smore to create beautiful newsletters