Innovation Conversation
Innovate, Collaborate, Inspire
Mid Winter Tech Day
Mid-winter Tech Day was a huge success! We had a great group of teachers come out during February break. This was a one day event filled with learning, inspiration, and FUN! Teachers were given an opportunity to attend breakout sessions, play in the tech playground, and vote in the app smack down. Break out sessions covered topics like social media, augmented reality, coding, and the SAMR model. Thank you to all the teachers that attended!
Watch for information about summer Tech Camp 2016! We've got some great things in the works!
Missed it? Check out the Mid-Winter Tech Day website here.
Tammi's Top 5
Tammi's Top Five Chrome Extensions
Extensions can be found and added to your account from the Chrome Web Store. Make sure you are logged into Chrome when you add them and you'll be able to access them on any computer.
OneTab - Ever find yourself with 50 tabs open at the top of your Chrome Browser window, but still want to keep using them? Use OneTab! OneTab is an extension that will funnel all those tabs into one and put them in a nice list. As a list, each tab's description will be displayed so you can read it and you can share those tabs with someone else as a web page. OneTab is the extension I use most!
goo.gl URL Shortener - Want to easily share your link with others? Use the extension goo.gl URL shortener! it takes a long web address and shrinks it to a simple typable address that begins with goo.gl Here's this newsletter with a shortened URL: I use this extension to share the links to my presentations so folks with a device can follow along!
1 Click Timer - Want to keep your class on time? Use the 1 Click Timer extension! It's a simple timer tool with volume control and choice of three sounds. Just pull the hand to the number of minutes and click on the circle in the middle of the timer to turn it off.
Awesome Screenshot - Awesome Screenshot is a super useful screen capture tool! Use it to capture or take a picture of a portion or all of your screen and annotate that picture with text, color, arrows and shapes! Awesome Screenshot is a great tool to use to create a how-to or to make a portion of your screen capture stand out.
Google Docs Quick Create
- Want to create a new Google Doc, Sheet, Slide, Drawing or Form without needing to go all the way into Drive? Use the Google Docs Quick Create extension! Increase your efficiency by adding it to your extension bar and have instant access to create new documents right from your browser.
Cool Tool - Symbaloo
Symbaloo
is a cloud-based application that allows users to organize and categorize web links in the form of buttons. Symbaloo works from a web browser and can be configured as a homepage, allowing users to create a personalized virtual desktop accessible from any device with an Internet connection.
Symbaloo is an easy way to share multiple bookmarks to students at once. The bookmarks are simple to navigate because they appear as buttons. Contact the innovation department if you'd like to learn more about using Symbaloo!
Podcast Interview
Check out or Innovation Conversation Podcast! Each month we will feature an interview with someone doing something different and innovative in the classroom. This month features Sue Solin, media specialist at Lincoln Park Middle School. Click play below to find out what Sue is doing with her students!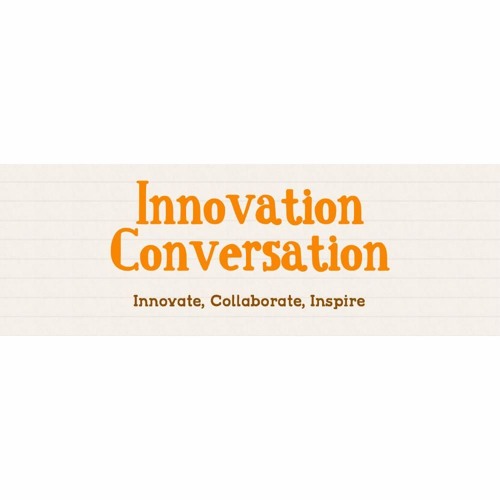 Tammi Wilkins
Innovation Conversation Mar 2016 by Tammi Wilkins
Upcoming Events
March 14: ISD 709 Tech Fair at East High School 6:00pm-8:00pm

March 16: Twitter Chat #duluthedchat Topic: Meeting the Needs of 21st Century Learners 8-9PM
March 22: Chromebook User Group 4:30-6:30
March 29: Parent Tech Night at Denfeld High School 6:00pm-8:00pm
April 12: EdCamp Night 4:30pm-7:00pm
April 14: Ignite Learning Twin Ports at Lincoln Park Middle School 6:00pm
June 20-22: Tech Camp 2016 Session 1
August 15-17: Tech Camp 2016 Session 2