Pay What You Can Day
***Massage***Reiki***Aromatherapy***
Reduce Stress--Boost Your Immune System--Be Inspired & in Control of Your Life
Ever wonder how receiving a massage session with me could benefit your health and wellbeing, possibly you're curious about what an energy session and working with your chakras would be like, or maybe you are interested in learning how using essential oils can benefit you?
Well, here is your chance to try me out while taking control of your health! I am reserving Sunday September 29th for you to come and enjoy a 60 minute session!
How much does this cost you ask? My answer is...what feels good to you, how much was it worth for you? For Sunday September 29th, I am not charging my normal rates; letting you experience your session and deciding how much you would like to pay.
Exciting for us all right :)
There is a limited amount of spaces available so please message, email, call or text me to reserve your session today!
Meghan@thrivewellness.com
Office: 619-795-4422
Work Cell: 631-398-9034
Pay What You Can Massage Day!
Sunday, Sep. 29th 2013 at 10am-6:30pm
4080 Centre St
San Diego, CA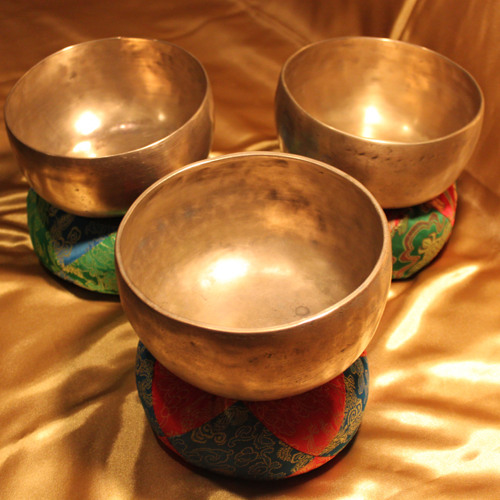 Tuttare
Tibetan Singing Bowls - Heart Chakra Healing Triad by Tuttare