Gaining Attention in Online Modules
Using Gagnés 1st Event of Instruction in Online Courses
Dr. Robert Gagné
Dr. Robert Gagné (1916-2002)
was an educational psychologist.
He created the Nine Events of Instruction in 1965.
The Nine Events of Instruction are:
Gain Attention

Inform Learners of objectives

Stimulate recall fo prior learning

Present the content

Provide "learning guidance"

Elicit performance (practice)

Provide feedback

Assess performance

Enhance retention and transfer to the job
This systematic approach to instructional development, design, and delivery guided many educators throughout the last 55 years. How can his methodology be applied to online courses using the Desire2Learn learning management system?
Is it still a foundation..... even for online courses?
In this post, I look at how Gagnés first event (Gain Attention) can be successfully implemented in today's online courses to grab the attention of 21st-century learners and engage them from the very start of an online learning module.
20 Ways Gain Attention in an Online Module
Gaining attention indicates the beginning of a new learning event. It should stir curiosity, attract attention and focus learning.
The goal is to give learners just enough to make them interested. Like a movie trailer.

Here are the best examples from around the Internet. You can insert or embed them into your D2L module description area:
Incorporate taglines or slogans. Use online slogan creators such as: (https://www.shopify.com/tools/slogan-maker, https://www.portent.com/tools/title-maker).
Use graphics, color, and images to catch attention and draw learners in, to focus on objectives.
Add animation to catch attention and draw learners to focus on objectives.
Introduce the module using audio or podcasts. (SoundCloud, iTunes, Audacity).

Incorporate introductory YouTube, Vimeo, PowToon videos (short, fast-paced video to introduce topic using graphics and/or background music) (created in applications such as Camtasia / Screencast-O-

matic

/ iMovie, WeVideo).

Utilize interest polls and surveys (Google Forms, Qualtrics, Survey Monkey, Wufoo) to drive your content and discussions.

Embed overview slideshows & presentations (Google Slides, Slideshare, Animoto, Prezi, Apple Photos, ThingLink, Adobe Slate,

Smore

, VoiceThread) to show more in less space.
Embed group project sign ups for module projects. (Google Forms).
Link to or embed current news clips & stories to introduce topics.
Insert a module news announcement (Midterm, paper, or project due!).

Present a dilemma to uncover during the module.

Present an analogy they may question.

Present something controversial to make students want to learn more and present their feelings.

Tell a story learners can relate to- draw them in.

Pose a thought provoking

question

about a subject

matter

you can use later in a discussion board.

Use a survey to have students pose questions to be answered by other students during a discussion board.
Include an interesting fact to pique their interest in module description.

Highlight case studies related to module content you can introduce later.
Create an interactive word cloud your learners can click on in order to get a sense of what the module is about.
Explain problems or equations using a whiteboard app to record the directions, upload the video to YouTube and embed. (Educreations, ShowMe)
6 Examples of Gaining Attention in a D2L Learning Module:
1. Headlines, Taglines, or Slogans
Instead of simply naming the module "Aerial Photography", try using a slogan maker to make your module title a little more interesting:
| | | |
| --- | --- | --- |
| | | |
| A Guide to Aerial Photography | How to Plan an Aerial Photography Mission | Creative Ways You Can Utilize Aerial Photography |
A Guide to Aerial Photography
How to Plan an Aerial Photography Mission
Creative Ways You Can Utilize Aerial Photography
2. Color and Graphics
Draw Attention to Important Information:
In this example...
Click on the image for a larger view. You will see the green box with triangle graphics pulls your eyes towards the module title and description. The module description serves as an introduction to the content. Use this area to explain the focus of the module. Be clear and concise about what material will be covered.
The aerial photography image draws student attention to the module objectives. Module learning objectives are specific for the module and should include what the students will be able to do after successfully completing the module.
Using various shades of green in the subtitles highlights the important topics (activities, due dates, materials, and how to start the module) students need to know before moving on to module activities. Colors can be aligned with the topic. In this case, green was used because of the landscape image.
Remember to use color with care. Do not use color alone to convey meaning! For more on UDL principles, visit: https://ualr.edu/pace/tenstepsud/#6
3. Animation
Try using animated GIFS to display more than one image. In this example, 3 aerial photography images were linked together to play like a slideshow while only using up space for 1 image in the description area. Remember to use ALT tags to describe each image for accessibility!
Try the image animator at:
http://picasion.com
4. Podcasts
Soundcloud lets you record your own audio files or use those created by other members. Grab the embed code and paste it into your description area. The file will show up in D2L just like the example below. Use audio files to play your module description or to set the stage for module discussions. Audio files are a great way to create instructor presence in online courses. Remember to provide transcripts for accessibility.
This is an example of a podcast I found on aerial photography. While it is 43:22 long, the instructor could choose just a few minutes for students to review.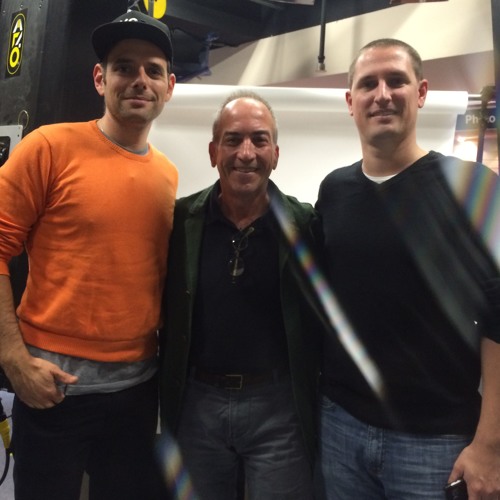 BandH Photography Podcast
Episode 2 - Are You Down with Drones? by BandH Photography Podcast
5. Video
This video was made using PowToon. Use of video allows you to include images, audio, and video clips along with your objectives for more of an impactful introduction to the module.
Remember to caption the video for accessibility!
6. Images
Module Objectives:

Summarize the history and current state of aerial photography and platforms

Distinguish vertical, low-oblique and high-oblique photographs
Articulate the relationship between f/stop and shutter speeds
Recognize the differences between additive color theory and subtractive color theory

Discriminate between normal color and color-infrared aerial photography

Plan a possible aerial photography mission

Explore and become familiar with ERDAS Imagine
This simple use of an image draws your attention to the list of objectives and highlights their meaning. Remember to use ALT tags for accessibility!

7. Surveys or Forms
You can embed surveys/forms made with Google Forms. Embed them directly into the description area. Students just answer the questions directly in the description area, before opening the content. Ask background questions to activate their knowledge or challenge them for their opinions. Think about changing the settings so students can see responses from peers.
Use the survey responses to tailor your instruction or for discussion prompts later on in the module. Screen readers do work with Google Forms.