ELEVATED MOM'S NEWSLETTER
Wonder Woman
Hi, my name is Renee' Carroll and I'm a mom/ grandma. Whats your super power?
I was the type of young lady that said, I will never have kids!" Ha, the Good Lord definitely had other plans for me. I love and respect the grand power of God, but more importantly, I love and fully respect the power of a woman.
We have all been specifically chosen for this position that we have been called upon to lead. For some of us, becoming a mom was completely planned; almost to the precise moment. For some of us, it truly was not a part of our life plan; or at least not until after other life experiences had taken place. And for some of us, this journey has had some curve balls. Regardless of which life path was chosen, it was chosen to be a part of your journey - your testimony - your story - your HIStory!
God designed us to be intricately unique compared to man... Life begins with us.
Even when a man says that he wants several children, I often wonder if they fully pay attention to the fact that, A) They don't have to carry said basketball team, and B) And just how much a woman's body actually goes through. The end result is a full on blessing, but getting there really requires a list of interesting things.
We are the charge, the force (Mother Nature). We not only carry the weight of our families, we carry the weight of the world!
Hello, WOMANHOOD! :-)
Then she spoke out with a loud voice and said, "Blessed are you among women, and blessed is the fruit of your womb!" Luke 1:42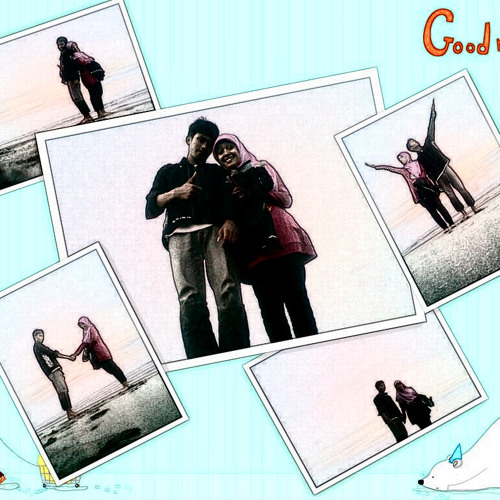 rendilesmana
Mariah Carey - Hero - Live HQ by rendilesmana
Mommy moment with Bobi Goodman
Graduation season is upon us. I have two graduates in my life right now, my sister Erin graduated high school just tonight and my son Zane graduated pre-k last week. As I sat in each ceremony I was so amazed how time really is flying by. As I watched them walk across the stage I was just taken back by all the time that goes by and I don't even realize it. I feel there are months where I am sure I only blinked and it was over. Obviously I was physically there for it but was I mentally there. Was I feeling every little moment that eventually made up this past school year, the past 5 years or past 18 years. It really made me want to be even more aware and in the present. I know being a mom can have high highs and low lows, then you throw in being a wife and trying to have a social life and 24 hours ends up not being that long. It can be overwhelming trying to be superwoman and get it all done. I honestly find it hard to keep my house in order, laundry done, cook and clean while trying to make sure I give my kids and husband my all. There are days when I have to remind myself it is ok to choose playing a game over the dishes or making a memory is what I need to do instead of folding the laundry. I want my kids to have happy memories of their childhood and I want to make sure I make them for myself to remember. These are years with I will never get back and our babies will never be as little as they were today. I want to make sure I am using my short 24 hour day to its full potential and that I am soaking up every second I can because now is when it counts. I challenge us all to be more aware of our lives and all that comes with it.Then we will have those precious memories and can laugh later about those days we just knew we wouldn't make it through!
Elevated Mom's Leadership Team
ICE Night
Sunday, June 28th, 7pm
TBD Frisco, Tx
Drinks will be provided. Please bring a snack to share.
Parent Summit w/ Guest Speaker Kathi Lipp
Saturday, June 13th, 9am
8500 Teel Parkway
Frisco, TX
This is a ELC Pillar Event. Get a download of amazing and useful parenting tips and impartation.