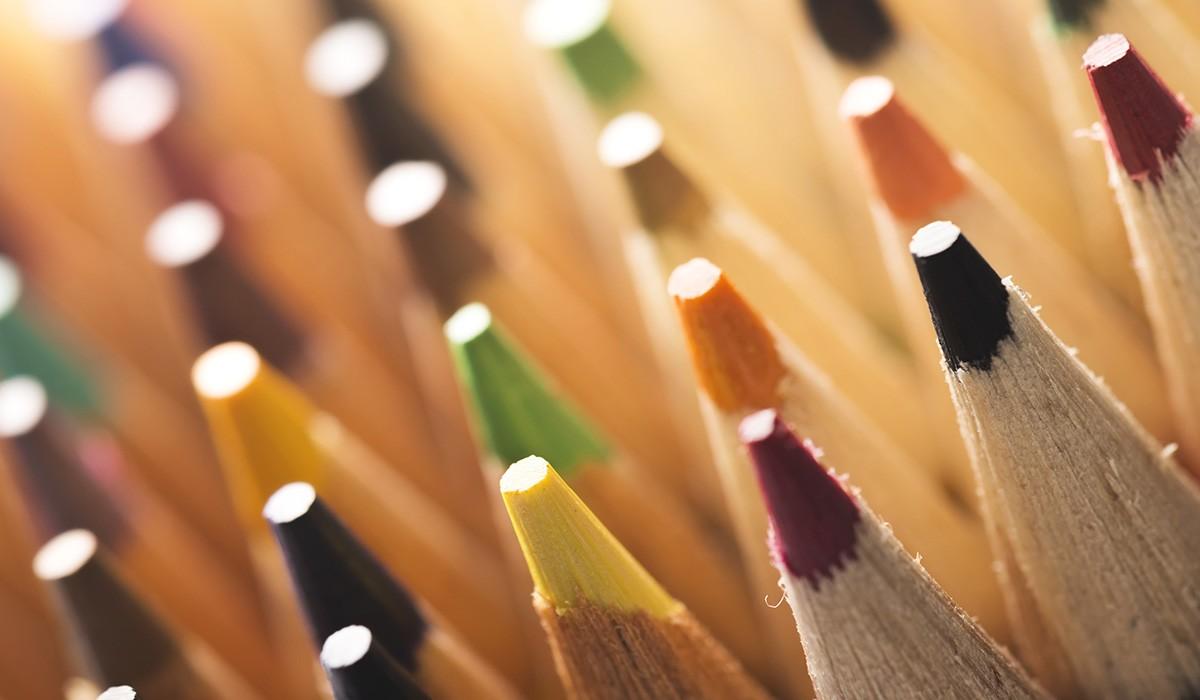 Level Up With Literacy
2022-23 Issue 3: Writing
How Does Writing Fit Into The 'Science of Reading'?
Upon emerging from the pandemic and adapting to a different picture of literacy with the 'science of reading,' have we lost focus on reading's twin component in literacy instruction, writing? Sawchuck explores the 'Why?' behind this imbalance and offers insight toward the importance of providing early-elementary students varied opportunities to write. He goes on to make connections between writing and the Simple View of Reading; specifically phonemic awareness, decoding (encoding), and language structure. He concludes his article by broadening writing instruction from "learning to write" to adding "writing to learn."
See the full article by visiting https://www.edweek.org/teaching-learning/how-does-writing-fit-into-the-science-of-reading/2023/01

There is a Rope for Writing, Too!
Taking some inspiration from Scarborough's "Reading Rope," Joan Sedita has identified the multiple components that are necessary for skilled writing. Like reading, writing is not a single, uniform skill. The multi-component nature allows teachers and students to identify skill gaps and provide targeted support for areas of needed growth. "It is clear that the ability to use written language to communicate with others - and the corresponding need for effective writing instruction and assessment - is more relevant than ever."
https://keystoliteracy.com/wp-content/uploads/2020/02/The-Strands-That-Are-Woven-Into-Skilled-WritingV2.pdf

"Stop Arguing with Me! Developing Argument Writing in Adolescent Learners"
William Van Cleave presented this topic at ODE's "Literacy Academy" in 2019. He covers some overarching concepts of writing before discussing argument writing. Those concepts include the following: 1. Process not product, 2. Writing in front of students, 3. Developing concepts in isolation, and 4. Gradual release. He then examines the genre of argument writing and finishes by co-creating a paragraph with his audience members. It is an engaging session to watch!
ODE: Stop Arguing with Me! Developing Argument Writing in Adolescent Learners
Writing Supports for Students with Significant Disabilities
OCALI has a fantastic resource grounded in research designed to ensure ALL learners have access to the general curriculum through literacy. This 10-part video series has an extensive list of resources for everything toward equity, access, and literacy...and it's free! To access the content, you will need to create a username and password.
One resource provides insight with providing access to writing for students with significant disabilities, including those who are unable to hold a writing utensil. For students with physical, cognitive or linguistic challenges, an alternative pencil can offer a way to write and/or explore the alphabet while focusing the majority of their cognitive energy on text production. An "alternative pencil" might include portable word processors, iPads, tablets, alternative keyboards, onscreen keyboards, word prediction software, or speech recognition.
2022-2023 Literacy Leaders Network
Next Session: Thursday, March 23rd, 9:00am-11:00am. Register here.
Mark your calendars! ODE is putting on the Literacy Academy in person on June 8th. More information and registration will be available in late spring on ODE's website.
Phonics Rule Update - There has been a revised phonics rule passed on December 29th and will be in place for the next five years. The ruling can be accessed here.
Third Grade Reading Guarantee Manual Update - There has been some updates to the guidance manual. Notable changes include students with disabilities. Access the updated manual here.
Dyslexia Resource for Families - The Ohio Statewide Family Engagement Center has created a resource for schools and districts to use when communicating guidance related to Ohio's Dyslexia Law. It includes communication guidelines, sample school year timelines for screenings, a guide for families, sample screening request letters to share with families, and sample letters to send families after dyslexia screenings. These resources can be found here.
IDEA Part B Section 619 Disclaimer
There are no copyright restrictions on this document; however, please cite and credit the source when copying all or part of this document.
This document was supported in whole or in part by the U.S. Department of Education, Office of Special Education Programs, (Award #H173A200119, CFDA 84.173A, awarded to the Ohio Department of Education). The opinions expressed herein do not necessarily reflect the policy or position of the U.S. Department of Education, Office of Special Education Programs, and no official endorsement by the Department should be inferred.
State Support Team 1
https://www.sstr1.org/
2275 Collingwood Boulevard, Toledo, Ohio