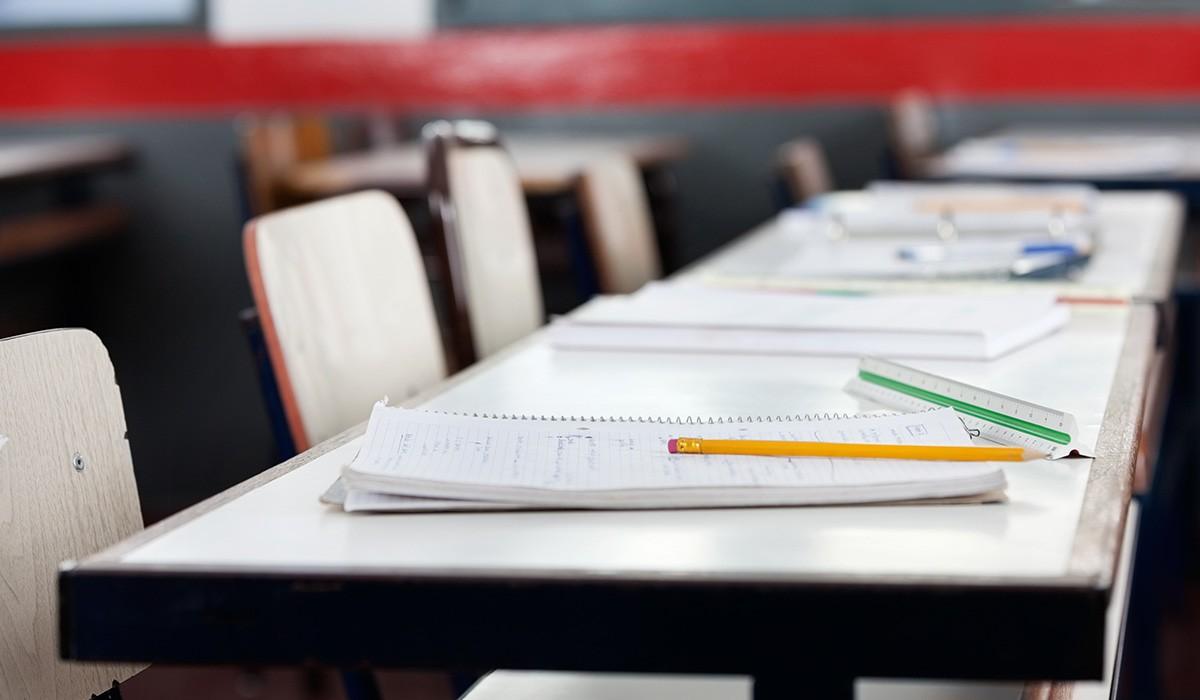 7th Grade Team March Newsletter
March 3, 2023
Stay Up-to-Date with our Classrooms!
Staying connected to our families is important to our teachers. In addition to the front page of our Canvas courses, we are excited to share this monthly newsletter with our families to keep you aware of upcoming events, activities, lessons, units, and materials from our classes! The 7th Grade Team has compiled this newsletter to share some of the upcoming experiences your student will be having with us. As always, if you have any questions, please do not hesitate to contact your child's teachers!
Art
Students have finished their 2pt perspective drawings recently. For this artwork, students learned how to draw in linear perspective with two vanishing points. We took this knowledge and then applied it to creating buildings, houses, streets, etc. Students had the opportunity to make anything they wanted to. It could be a whole city, or businesses, or just a rural home they designed. It was a perfect mix of creativity and skill. They all did a great job! I also just wanted to share more of the awesome color pencil drawings that were completed before the perspective lesson.
Band
This past weekend the following students participated in the American School Band Directors Association's (ASBDA) Ohio Middle School Honor Band at Dublin Jerome High School. We are so proud of them and how they represented the Jonathan Alder Local Schools at this Event!
(Left to Right) Annarose Timberlake, Ellis Coleman, Lenoxx Lawrence, and Hailey Duke
Choir
We had an excellent concert this past Tuesday! The students performed songs that are popular in style! Students will be doing karaoke songs as a transition to their next concert and then begin their final unit of music, which will revolve around classical choir music.

Engineering
Our 7th grade students recently finished their unit on the design process, which we will apply in our next project: the egg drop! We're excited to get building again. After that concludes, we will be starting our longest unit, SolidWorks, where we use industry-standard software to create 3-d models and designs.

PE and Wellness
In Wellness, we will be learning all about nutrition! Ways to stay healthy, ways to incorporate healthy eating, and how to read nutrition labels. In PE students will be participating in fitness-based games and playing frisbee-related games.

Technology
In seventh grade tech, students are completing discussions about what it means to be a good digital citizen. They've been focusing on four main areas: cyberbullying, personal/private information sharing, online identity, and plagiarism. Using this information, they're going to make a short digital citizenship podcast that expresses these ideas and communicates them in a novel way using professional sound editing software.

ELA
Mrs. Danner's and Mrs. Kline's Classes:
As part of our Historical FIction study, we are experimenting with a new type of book club. Instead of each student in the club reading the same book, students are reading books from the same time period. The goal is for students to experience different perspectives of the same historical periods while taking a peek at how different types of characters face the conflicts brought about by those times. Most students are reading different books from anyone in their class. When we visited different time periods in the library a couple of weeks ago, students completed surveys that were used to assign their books. We encourage families to ask their students what book and time period they are exploring. Join us on our adventure through time!

Mrs. Heinig's Classes
The art of debate goes all the way back to the ancient Greeks and we still participate today. Our past, present, and future in the USA will depend on this essential process, which is a freedom in our republic: citizens gather, listen to each other, debate, do research, make up their minds, and determine a course of action. During this unit, your kids will benefit in the following ways:
Learn better ways to structure one's thoughts and graciously state one's point and learn to value another's viewpoint

Acquire better poise, speech delivery, and public speaking skills

Help students identify holes in their theories in order to concoct more balanced arguments

Improve critical thinking and writing skills and learn to write a knockout argument --it is a 7th grade requirement (this is also required in many high school and college settings)

Have fun--Debating can be lots of fun!
Math
In 7th grade math we started a new module on Monday titled "Probability." In this module, students will develop an understanding of the probability of simple and compound events. They will use this understanding to develop fluency in finding likelihoods and relative frequencies and determining the sample space for compound events. They will also compare probabilities and design simulations. Our next module is planned for Wednesday, March 15.
Accelerated Math
Mrs. Garner's Math 7 Accelerated has just finished our probability module! We are headed to module 10 for the next few weeks. In this module, Sampling and Statistics, students will use their prior knowledge of measures of center and measures of variation to develop an understanding of sampling and statistics. Making generalizations, responding to surveys, comparing measures of center and variation of data are all skills that carry through life when making decisions and judging the validity of statements. Students will learn about Mean Absolute Deviation (MAD) and other ways to analyze and make generalizations about data! We will also talk about what makes a good survey that is representative of our population! Our next assessment is scheduled for Friday, March 10.

Science
Seventh grade science students are studying our atmosphere. They recently completed an inquiry-based lab where they attempted to demonstrate that air has mass. Next week, they will be creating Layers of the Atmosphere flipbooks in class. Lab groups will also be calculating temperature changes as they correspond to altitude as well as modeling global wind belts. We will put our knowledge of the atmosphere to use in our next chapter, weather.

Social Studies
Seventh grade social studies students just finished up their argumentative essays on the fall of the Roman Empire. This essay served as our final assessment for our Rome unit. Next week, we will begin our brief unit on Ancient China and Japan. We will study major Chinese inventions, dynasties, and the Silk Road. We will then begin comparing China and Japan using simulations, hands-on activities, and written expression.

Common Sense Media
Common Sense Media is an online tool that can help parents and students make informed decisions regarding media use. This tool can be used for many types of media, including books, movies, video games, and apps. Additionally, the "Parent Tips and FAQ" section can provide families with valuable support on facilitating social media, cell phone, and screen time use with their child.

Ryan Malany
Ryan is using Smore to create beautiful newsletters