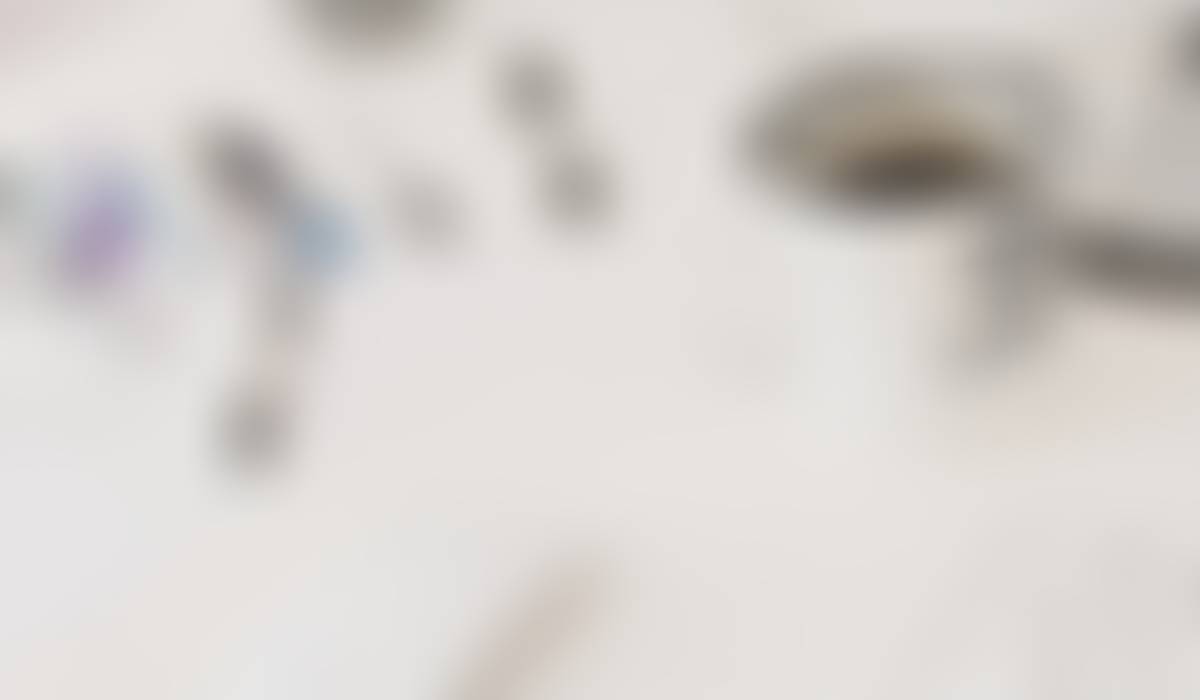 Staff Recognition 2022
Celebrating WDMCS Staff
WDMCS Staff Recognition Reception
The community-based Staff Recognition Committee invites all West Des Moines Community Schools employees to our celebration! We will honor employees with 15, 20, 25, 30, and 35 years of service and those retiring from the district.
Wed, May 4, 2022, 04:00 PM
Sheraton West Des Moines Hotel, 50th Street, West Des Moines, IA, USA
Thank you for an incredible 2021-22 school year!
Staff Appreciation Reflection from Superintendent Remy
At the end of the 2020-21 school year, I was hoping for a return to "normal." Quickly, it became evident that the 2021-22 school year was not going to be "normal" as desired. Once again, this year brought challenges, but thanks to the perseverance of the WDMCS team, we have many things to celebrate. I want to thank all members of our school community for showing up every day for each other and for our students.
I believe it is necessary to take time for reflection and for gratitude, a time to focus on the good in our lives and remain hopeful of what is yet to come. I know how hope can be a precarious feeling these days, as we have endured many months of hardship together. But our hope helps us to see the successes we have had personally and as a system.
As I reflect, I am reminded of the book by Kobi Yamada, "The Candy Dish." This is a story of a child and a curious little candy dish that holds a special treat every day, but it comes with its fair share of frustrations too. It is a story about finding wonder in simple delights, and it is an invitation to savor each moment and discover gratitude for the gift of a brand-new day. I encourage you to always look for the gift of a new day.
I want to thank you for the opportunity to serve the children and families of WDMCS. I am proud of what we have been able to accomplish together, particularly the efforts to create a multi-year strategic plan that focuses on our priority six.
I am also grateful for your patience and support during these past two years when we faced great uncertainty and considered imperfect solutions as we sought to respond to the COVID-19 pandemic. I am thankful to the Board, Superintendency team, principals and administrators, teachers, support staff, parents/guardians, and the community who supported our students.
Most of the time we cannot control what happens to us, but fortunately 100% of the time we can control our attitude and our response toward what happens.
Thank you,
Superintendent Dr. Lisa Remy
A Message from the Board of Education President
Staff Recognition Honorees
25-35 Years of Service
35 Years
Sally Harris, Valley High School
Mary Kimpston, Westridge Elementary
30 Years
Teresa Fritz, Crestview School Of Inquiry
Stephany Henderson, Western Hills Elementary
Sheila Hirsch, Hillside Elementary
Lynda Niffenegger, Crossroads Park Elementary
Sue Samuelson, Fairmeadows Elementary
Joseph Orcutt, Valley High School
25 Years
Curtis Barr, Indian Hills Junior High
Susan Bishop, Jordan Creek Elementary
Keith Borness, Stilwell Junior High
Lisa Clark, Clive Learning Academy
Scott Crothers, Learning Resource Center
Jennifer Geis, Indian Hills Junior High
Randy Hutchison, Western Hills Elementary
Terrence Jenkins-Loeb, Valley High School
Tobin Johnsen, Valley High School
Linda Rippentrop, Learning Resource Center
Charlene Rosen, Jordan Creek Elementary
Roxianne Scott, Jordan Creek Elementary
Matthew Vaske, Valley Southwoods 9th Grade
Shelly Westrum, Valley High School
Beth Ann Yokiel, Fairmeadows Elementary
Heidi Zimmer, Clive Learning Academy
20 Years of Service
Heather Annis, Westridge Elementary
Kristin Beckman, Fairmeadows Elementary
Ami Binns, Hillside Elementary
Kim Davis, Walnut Creek Campus
Jamie Ehlert, Valley High School
Katherine Geerlings, Valley Southwoods
Timothy Grimm, Valley High School
Wesley Hall, Walnut Creek Campus
Karla Halstead-Johnson, Jordan Creek Elementary
Debra Herring, Indian Hills Junior High
Katherine Hoover, Hillside Elementary
Melissa Kelly, Valley High School
Sarah Knoke, Valley High School
Chris Larson, Valley Southwoods
Cheryl Lindemoen, Stilwell Junior High
James Martin, Valley High School
Stephanie Mcnamara, Hillside Elementary
Matthew Meyer, Jordan Creek Elementary
Kathleen Olson, Jordan Creek Elementary
Terri Pond, Valley High School
Jillian Robbins, Westridge Elementary
Denise Ruggieri, Clive Learning Academy
Meggie Tucker, Crestview School Of Inquiry
Spencer Vanhaaften, Operations
Carrie Vanweelden, Transportation
15 Years of Service
Sandra Abbott, Walnut Creek Campus
Lindsey Aikin, Valley High School
Kristi Bentz, Learning Resource Center
Amy Biondi, Crestview School Of Inquiry
Denise Blobaum, Indian Hills Junior High
Hannah Boese, Learning Resource Center
Marco Cabrera, Indian Hills Junior High
Bonnie Campbell, Valley High School
Lorie Carter, Indian Hills Junior High
Lynn Cerjak, Western Hills Elementary
Maria Colunga De Diaz, Indian Hills Junior High
Sonya Coy, Clive Learning Academy
Kindra Davis, Stilwell Junior High
Christine Ellis, Transportation
Annette Haffar, Hillside Elementary
Melissa Harlan, Crestview School of Inquiry
Abby Henricks, Westridge Elementary
Angela Hopson, Westridge Elementary
Kelsey Hudson, Valley High School
Shahna Janssen, Learning Resource Center
Erica Jaramillo, Crestview School of Inquiry
Courtney Johnson, Crestview School of Inquiry
Tonia Kautz, Fairmeadows Elementary
Kelli King, Valley High School
Carol Kramer, Home School
Charlotte Little, Indian Hills Junior High
Casey Llewellyn, Fairmeadows Elementary
15 Years of Service (cont.)
Tiffany Malcom, Indian Hills Junior High
Heidi Marean, Clive Learning Academy
David Mcginnis, Valley High School
Austin Menard, Crestview School of Inquiry
Britni Morgan, Hillside Elementary
Kama Neuman, Hillside Elementary
Megan Norris, Crossroads Park Elementary
Jessica Novelli, Indian Hills Junior High
Michele Nubel, Jordan Creek Elementary
Laura Pals, Western Hills Elementary
Kevin Pearce, Stilwell Junior High
Elizabeth Riche, Westridge Elementary
Matthew Ross, Indian Hills Junior High
Sarah Sadler, Crossroads Park Elementary
Teresa Shaffer, Western Hills Elementary
Josef Sigrist, Valley Southwoods
Jodi Smith, Fairmeadows Elementary
Bea Songer, Learning Resource Center
Leah Taylor, Clive Learning Academy
Kelly Traviss, Western Hills Elementary
Brooke Vonstein, Crestview School Of Inquiry
Kimberly Windergerst, Valley High School
Rozlyn Wirtz, Western Hills Elementary
Genevieve Wolfe, Valley High School
Mark Wood, Community Education
Lacia Wymer, Crossroads Park Elementary
Misty Zahrt, Learning Resource Center
A Message from the Staff Recognition Committee Chair
Honoring Our 2021-22 Retirees
Please join us in congratulating the following 22 staff members who have given of themselves, shared knowledge, and provided inspiration to thousands of students. Their contributions are rich and abundant!
Together, they have served a total of 426 years in our district. We are thankful for these colleagues who have dedicated their lives to students in so many ways. They have played a key role in developing future citizens and leaders of the 21st century.
We honor and thank them for their service, for their caring, for their energy and vitality,
and for making a difference in students' lives.
Retiree List (Alphabetical Order)
John Adams: Valley High School, 12 years

Betty Anderson: Jordan Creek Elementary, 16 years
Ami Binns: Hillside Elementary, 20 years
John Bixler: Hillside Elementary, 28 years
Shelley Bohn: Westridge Elementary, 32 years
Bethany Brant: Jordan Creek Elementary, 23 years
Marco Cabrera: Indian Hills Junior High, 15 years
Kris Craig: Learning Resource Center, 7 years
Stephen Davis: Valley Southwoods Freshman High School,19 years
Sandy Donielson: Learning Resource Center, 11 years
Karen Downing: Valley High School, 34 years
Shiela Doyle: Valley High School, 10 years
David Kobberdahl: Fairmeadows Elementary and Valley High School, 26 years
Susan Thanh Nguyen-Ta: Indian Hills Junior High, 10 years
Lisa Remy: Learning Resource Center, 22 years
Pamela Reynolds: Indian Hills Junior High, 26 years
Linda Rippentrop: Learning Resource Center, 25 years
Cindy Rowland: Westridge Elementary, 12 years
David Stanbrough: Hillside Elementary, 13 years
Scott Tudor: Indian Hills Junior High, 19 years
Anne-Marie Webster: Stilwell Junior High, 24 years
Toni Wiemers: Valley High School, 22 years
West Des Moines Community Schools