Innovation Conversation
Innovate, Collaborate, Inspire
Hour of Code
December 7-13 was Computer Science Education Week. During this time, many classrooms took part in a world wide movement called Hour of Code. The purpose of Hour of Code is to get coding into the hands of kids, as well as adults. Students were able to learn the basics of coding through interactive games that challenged their critical thinking skills.
Coding and Computer Science has become increasingly important in our society, especially as technology becomes an integral part of our lives. Giving our students the opportunity to have their minds exposed to the concepts and basics of coding is something we're excited to do!

Hour of Code is free, check it out by clicking the link below:
Tammi's Top Five 5
Midwestern Tweeps (Peeps on Twitter) to Follow on Twitter
@MrsDelz - Follow Kayla Delzer, an innovative 2nd grade teacher teacher from Fargo, ND. Kayla joined us via Google Hangout during Summer Tech Camp 2015. Check out the awesome things she's doing in her classroom!
@casas_jimmy - Follow Jimmy Casas, principal of Bettendorf High School in Bettendorf Iowa. In addition to being a principal, Jimmy is an author, speaker, and founder of #iaedchat, one of my favorite Twitter chats! Follow the hashtag at Bettendorf High School #BettPride to see what the students are up to!
@travislape - Follow Travis Lape, a tech integrationist from Harrisburg, South Dakota. Travis is passionate about makerspaces and creating classroom spaces designed for learning. He is an active Twitter user and a participant in the chats #sdedchat #mnlead and #iaedchat.
@PrincipalJ - Follow Jessica Johnson, an elementary principal from Wisconsin. She is a regular blogger, an avid reader, and co-moderator of the Twitter chat #educoach. She is also the co-host of the Principal PLN podcast and co-author of Breaking Out of Isolation: Becoming a Connected School Leader.
@Joesanfelippofc - Follow Joe Sanfelippo, superintendent of Fall Creek Schools in Fall Creek, Wisconsin. Joe shares many of the awesome things happening in Fall Creek using the hashtag #gocrickets Joe tweets about things happening in the Fall Creek district and loves to talk about telling your school's story through social media tools. In addition to being the superintendent, he is a blogger and co-author of The Power of Branding: Telling Your School's Story and Principal Professional Development: Leading Learning in the Digital Age.
Cool Tool - Remind
Jackie Ring, a Psychology and History teacher at Duluth East, uses Remind daily as a way to give her students a heads up about upcoming due dates and to bring textbooks to class the following day. Remind allows her to communicate with both students and parents via an app on their phones or computers, similar to texting but without any phone numbers. Jackie has also used Remind as a way to send students things they might be interested in reading, YouTube videos that are related to something they've learned in class, and even as a way to communicate upcoming events in class. Remind allows you to send any form of link to the whole class or even to individual students. Jackie has had a lot of positive outcomes from having individual conversations with students through Remind. For the students that don't have a smartphone, Jackie also has all of her Remind communications linked to her website. Many of her students have said they appreciate having a quick and useful way to communicate with each other.
Try Remind out today by clicking here.
Podcast Interview
Check out or Innovation Conversation Podcast! Each month we will feature an interview with someone doing something different and innovative in the classroom. This month features Erica Wittmers-Graves, a 5th grade teacher at Lakewood Elementary. Click play below to find out what Erica is doing with her students!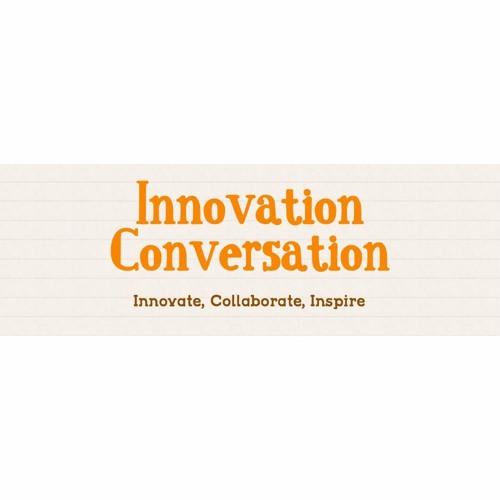 Tammi Wilkins
Innovation Conversation Jan 2016 by Tammi Wilkins
Upcoming Events
January 20: District Twitter Chat @ 8:00pm #DuluthEdChat Topic: My Vision

January 26: Chromebook Users Group (4:30-6:30). Register through News and Views
January 28: EdCamp Night 4:30-6:30 HOCHS Room 318. Register though News and Views