Butterflies on Carmen Street
Presented by: Cortney Nagel, EDEL 411, Section C
Brown M. (1969). Butterflies on carmen street. Texas: Pinata Books.
Information About the Book
Author: Monica Brown
Illustrator: April Ward
Genre: Realistic Fiction
Topic/Theme: Growing up and experiencing new things is a part of life.
Awards: A Texas Star Book Award Finalist
Meet the Author
Monica Brown is a Professor of English at Northern Arizona University. She specializes in U.S. Latino Literature and Multicultural Literature. She has written a number of award-winning books, including children's books. Her children's books are based on her Peruvian-American heritage, and she focuses on sharing her Latino/a stories with children.
For more details and books written by Monica Brown, please see the link below.
Meet the Illustrator
April Ward was born in the Pacific Northwest and discovered her love for drawing and painting early on. She moved to New York City after graduating high school and received a Bachelor of Fine Arts from Pratt Institute in Brooklyn, New York. She has been illustrating children books ever since.
An Illustration from the Book
The use of acrylics details the movement of the Monarch butterflies. It also helps to show the pride Abuelito has in the Monarchs and being with his granddaughter.
Criteria for High Quality Multicultural Literature
Language should reflect distinctive vocabulary, style, and patterns of speech of the cultural group. This book is written in English and Spanish. The English is at the top of the page and the Spanish translation is at the bottom of the page. However, in the English translation, Spanish words like 'abuelito' are included. I think this is a great way to merge the two languages and expose students to unfamiliar words.
Have an appealing format and be of endearing quality. This book is very appealing. It's use of bright colors and large font make it perfect for children to be able to read. It's also a very endearing book and easy to be liked. The main character, Julianita, is very likable and children could relate well with her.
Names of characters should be culturally authentic and their personalities should reflect believable attributes. The main character of the book is a younger girl named Julianita. Julianita is in elementary school and has all of the attributes a child her age would. She is excited to go to school and is in awe of the world. This book does a great job using culturally authentic names and characteristics that apply to the age of the characters.
Butterflies on Carmen Street Lesson Idea
Grade level:
3
CCSS RL.3.7 Explain how specific aspects of a text's illustrations contribute to what is conveyed by the words in a story (e.g., create mood, emphasize aspects of a character or setting).
Objective: The student will identify evidence from illustrations and text to determine Julianita's mood when she receives her caterpillar.
Lesson Procedure:
Lesson will begin with teacher asking students to number a piece of paper 1 to 3. Teacher will explain to students that she will be displaying 3 different emotions. After she displays each emotion, the students are to write their guess of her emotion down on their piece of paper with the corresponding number. Teacher will say the number the student should be on and then show her emotion. (Emotions to use can include: shocked, nervous and excited).
After teacher has displayed all 3 emotions, students will share with their elbow partners what they guessed. Teacher will lead a class discussion about the different emotions displayed. For each number, have students share what they guessed. Write answers on the board. If there are differences among answers, ask students: why are our answers different? Why did we guess different emotions if we were all looking at the same one? Teacher will remind students that sometimes we need more than just a facial expression to see what people are really feeling.
Before reading the story, remind students how we use illustrations and text to determine how someone is feeling. Throughout the story stop and ask the students how Julianita, the main character might be feeling. Ask for textual evidence and evidence from the illustrations.
At the end of the story, teacher can ask students: Was it easier to determine how Julianita was feeling when looking at the text and the illustrations?
After the discussion, students will be given an illustration from the book with text. Students will need to write a paragraph detailing how Abuelito is feeling based upon the text and illustrations. Students will share their paragraphs with their elbow partners.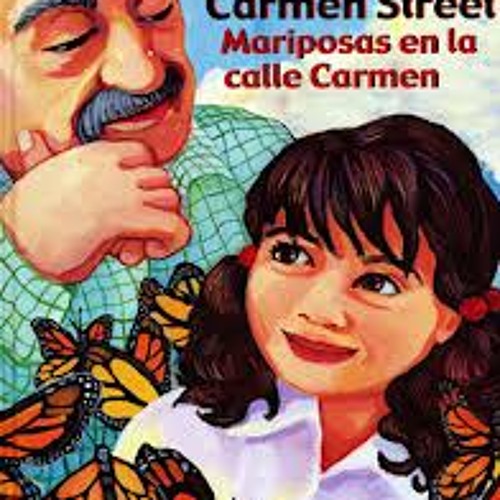 Cnagel
Butterflies on Carmen Street excerpt by Cnagel