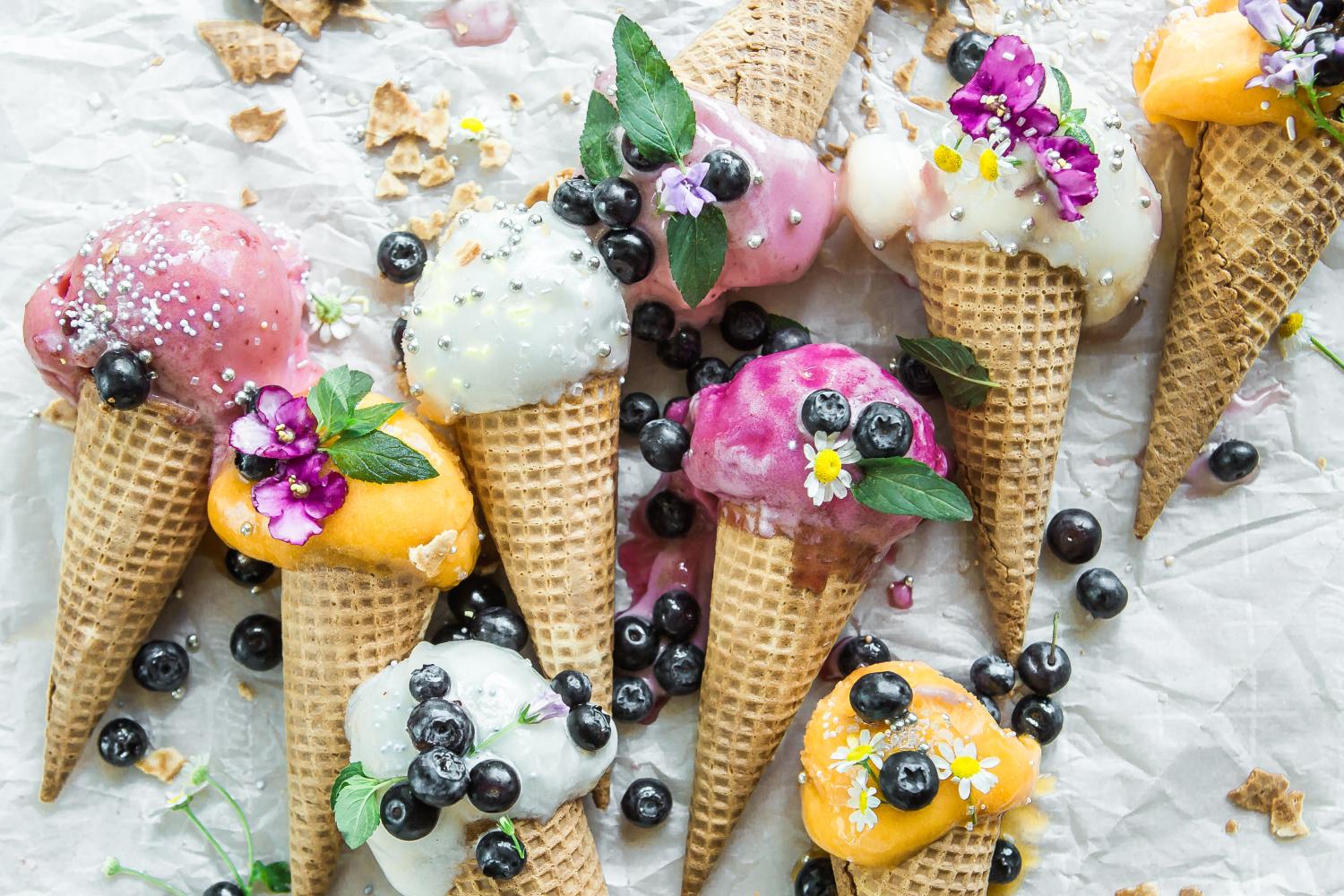 PEAK News!
Newsletter for Parents of Apex High School Students
PEAK News - Week of August 8
Hello Cougar Families,
Periodically, I like to share articles that I think you might find interesting or helpful. Here is one on the importance of finding time to eat together as a family. Teens at the Dinner Table. I love it because it has lots of practical tips and tricks for how to get your teens to open up and talk to you! So, as you start thinking about organizing your many back to school schedules, don't forget to schedule all important family time or one-on-one time with your teen. They still need you!!!
Good to Know Info:
If you become aware of families that are not automatically receiving this weekly PEAK Newsletter, please direct them to the WCPSS website that has instructions for how to register for School Messenger.

https://www.wcpss.net/domain/12201
Here is the Bell Schedule for the 1st 10 Days of school! Starting on day 11 of school we will revert back to our normal bell schedule. Here is our bell schedule for the 22-23 school year. Here is our Early Release Schedule.
Fall Open House will be in-person this year! Please save the date of the evening of Tuesday, September 13th. We will start with a Senior Parent Information Session at 5:30 and the main Open House program will start at 6:30. More details will be forthcoming.
PTSA is providing a welcome back breakfast for our PEAK teachers.

They need volunteers and donations for their welcome back breakfast on August 23rd! If you have any questions please email Lindsay Tremelling,

ltremelling83@gmail.com. Your donations are always so greatly appreciated!
https://www.signupgenius.com/go/60b0e4da9ab2a1-back

https://www.amazon.com/hz/wishlist/ls/2IZWEAKLIZ5ZI?ref_=wl_share
PTSA Spirit Fundraising Opportunities:
Kona Ice truck

will be on site for the Open Campus event, Thursday, August 25 from 4 to 6 pm. Gather your friends and come visit Apex High School before classes begin, check out your schedule and buy a Kona Ice treat. Be ready for Monday.
Monday, August 29. First Day of school. Start the year off right with a Goodberry's frozen custard. Gather with friends and family anytime of the day at the Kildaire Farm or Davis Drive location and celebrate the beginning of a great school year.
** Don't forget to click on the Translate button at the top of this newsletter to choose the language you need it translated to. It's just that easy!
Warm regards,
Elaine Hofmann
Principal of Apex High School
919-387-2208
#PEAKProud
Class of 2023 Information!
New Information!
This is the flyer for the parade with information about how to complete the permission form. Here is the permission form for the Senior Parade on August 29th! All students who are participating, whether they are driving or riding as passengers must have one.

Parents, we need volunteers for the Senior Parade and Breakfast on the 29th. Senior Parade and Breakfast Volunteers

The time has come to start celebrating our seniors! Our first event is the senior parade and breakfast on August 29th. Events start at 6:15am. Please sign up for the parade or breakfast, not both. If you are at the start of the parade you won't make it back in time for the breakfast!!
Previous Information!
Parents, Apex HS has not participated in painting/chalking Senior parking spaces since we have moved back to Laura Duncan. Having a parking deck makes this activity a no-go since cleaning the spaces will be a nightmare. I know that you will find other creative ways to recognize and celebrate your Senior! Thank you for your understanding.
The traditional Senior Parade down Laura Duncan Rd. will be taking place this year on the first day of school, Monday, August 29th. All Seniors will be treated to a breakfast on that first morning by the PTSA Senior Parent committee. Volunteers are always welcome and greatly appreciated! Specific details will be made available in the next week. Stay tuned!
Important Google Form for all Seniors to complete. This will provide our Senior Parent committee important information such as t-shirt size and dietary considerations.
All Seniors will need to pay their Senior Fee of $50 using OSP (Online School Payment). Here is the link. This one time fee will cover a majority of expenses for Senior year. This does not include the green cap and gown.
Senior portrait information: If you missed the summer dates, there will be make-up sessions scheduled for October 6 at the school.
Senior Cap and Gown pictures will be on January 24th.
We should know the specific date for the Class of 2023 Graduation in early August. For now, you can plan on that it will be sometime during the week of June 10 - 16.
Don't forget to get your Immunizations submitted! North Carolina law now requires that all rising 12th graders receive a meningococcal vaccine booster before beginning 12th grade. The vaccination must be done before the 2022 - 2023 school year begins. Parents will need to provide a copy of their child's immunization record showing proof that the meningococcal vaccine has been completed prior to the first day of school. Records should be emailed to mbutler3@wcpss.net.
Information From Previous PEAK News Editions!
Cougar Camp!
Don't forget to sign up for Cougar Camp if you plan on attending with your Freshman or new to Apex High student. Students don't need to sign up, only parents. See the link to this
flyer
! What can parents expect to do at Cougar Camp you might be wondering? They will have opportunities to meet with me (Elaine Hofmann, Principal) and ask me questions, you will meet with your child's counselor, you will tour the school, you will attend an Expo that will give you an opportunity to see the clubs and organizations at Apex, learn about our PTSA and Cougar Club, get your transportation and lunch questions answered, purchase Spirit wear, etc. And, for the final culminating activity, you will be able to participate in a Pep Rally with the cheerleaders, pep band, and all the students! You will not want to miss out!!!!
Parking Pass and Lunch Pass Info for 11th & 12th Graders!
Seniors and Juniors - Don't forget to complete the online sign-up for parking and lunch passes. Mr. Zies is starting to send out email approvals to those who have completed the application process accurately. Students will not be able to leave campus for lunch until they have their lunch pass in hand. This will be strictly enforced!
AHS website
Seniors – Aug. 10th 8:00-12:00 AM, Aug. 11th 12:00-3:00 PM
Juniors –

Aug. 15

th

8:00-12:00 AM, Aug. 16th 12:00-3:00 PM
Transportation Information
Transportation information will be available to all traditional WCPSS students starting on August 19th. Only if you have moved or are new to WCPSS will you need to register your child. If you had a route last year and nothing has changed, you will automatically be rolled into a route for this coming school year. Here is the link to register:
https://www.wcpss.net/Page/51640
Counselor/Administrator Alpha Caseload
Here are the new Alpha Counselor/Admin assignments for this coming school year. Every year we have to make adjustments based on caseloads and new staff. This list is based on last names.
9th Grade:

A-L: Haley Stallworth/Alicia Stevenson

M-Z: Gwen Squires/Alicia Stevenson
10th - 12th grades:

A-Da: Iman Ibrahim/Willis Brown
Db-Gr: Taylor Hartley/Allison Johnson
Gs - Ke: Maureen Kurz/Allison Johnson
Kf - Pa: Melissa Schwartz/Drew Hill
Pb-Ve: Tandra Taylor/David Zies
Vf-Z: Keri Pannell/Elaine Hofmann
School Year Calendar
Here is the
WCPSS School Calendar
for this year. Please make sure to make note of the Early Release and teacher workday dates! We haven't had early release dates in several years.
Schedules in PowerSchool are still not complete!
The schedules you see in PowerSchool are very much still works in progress! Counselors are working some summer hours but the majority of clean up won't occur until the workdays in August. Emails to your counselors might not be answered immediately since they are on summer break.
Open Campus/Schedule Walk-Through
Open Campus/Schedule Walk-through for all students and their parents on Thursday, August 25th from 4 - 6 pm. This is a drop in event for all students to walk their schedule and meet their teachers.
Summer Front Desk Hours:
The front desk of the school will be open Monday - Friday from 7:30 - 2:30 pm. If you need Driver's Eligibility Certificates, appointments can be made online from 9 am - 1 pm.
Apply for free and reduced-price school meals
All students currently receive free school meals supported by federal funding due to the pandemic. This funding is set to end on June 30, 2022. In order to receive free or reduced-price meals for next school year, families need to submit a meal benefits application.

All families must complete an application for the 2022-2023 school year starting July 1 in order to receive benefits. Please allow 10 business days for processing.
For every student that turns in the free and reduced meals application and qualifies, the school also receives federal funds that benefit the students and teachers at the school.
We need you to complete a 2022-2023 meal benefits application so our school can be eligible for extra funding next year. If you have not completed a free or reduced-price meal application and think your child may be eligible, pick up an application at your child's school or apply online. Paper applications can also be requested by calling 919-588-3535 or 919-856-2920 or emailing cnsmealbenefits@wcpss.net.
K-5 Breakfast $1.50 and lunch $3.00
6-12 Breakfast $1.75 and lunch $3.25
National Honor Society Update
The National Honor Society application will open on Monday, August 29 for all juniors and seniors. Current members need not reapply. We hope this helps prevent students from missing the application due to summer transitions. The application and other announcements will be at bit.ly/PeakNHS. If you have any further questions please direct them to Ms. Summers at dsummers@wcpss.net

Please use the following links for quick access to information!
Elaine Hofmann
Elaine is using Smore to create beautiful newsletters