Multicultural Book Project
By: Rebecca William
Joe Hayes
Joe Hayes, the author of La Llorona , grew up in Arizona where he heard a variety of different Hispanic myths and folklore. When his children were young he told them stories which made him discover his passion for story telling. He began working at Wheelwright Museum of the American Indian in Santa Fe as their story teller. By 1981 he was writing these stories down using both English and Spanish to tell the story in an attempt to foster the love of both languages within his students. Joe Hayes has won many awards for his other books including Texas Bluebonnet Award Master List , Texas Bluebonnet Award, and Kirkus Reviews 2013 Best Books, to name a few.
Vicki Trego Hill and Mona Pennypacker
Vicki Trego Hill and Mona Pennypacker are the mother-daughter team that worked together to illustrate that story of La Llorona. When the book was first published it only contained black and white illustrations of Vicki Trego Hill but in 2005 they updated the book. Vicki drew more illustrations and Mona colored all of the illustrations in.
La Llorona told by Joe Hayes
Introduction To La Llorona
No one knows exactly where or how the story of La Llorona originated but it has been passed down by word of mouth for a very long time. If you are interested in ghost stories with a long tradition La Llorona is for you.
Cultural Relevance
*This book is consistent with values, customs and folklore of a specific cultural group by using many pictures within the book to convey scenes of cultural significance and portraying values that are important in the Mexican culture like family and music.
*This book is tells the story both in English and in Spanish allowing students who are bilingual or just beginning to learn English to read this story. It also allows students who speak nothing but English build a culturally rich schema.
*This book honors diversity and celebrates bonds of humanity because ghost stories can be found all over the world. There is the poltergeist in Germany, the banshee in Scotland, and all kinds of other ghost stories of Native Americans. When the children see this it may help open their eyes to the fact that all people are very similar and we all have our own stories and myths of cultural significance that can be fun to share.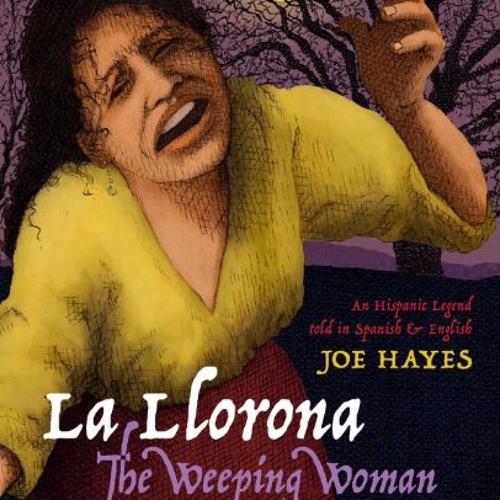 Becca W.
La Llorona: The Weeping Woman by Becca W.
Classroom Teaching Application
Grade Level: 4th
Common Core ELA Standard: CCSS.ELA-Literacy.L.4.3 Use knowledge of language and its conventions when writing, speaking, reading, or listening
Literacy Teaching Standard: Choose words and phrases to convey ideas precisely
Brief bulleted or narrative statement included related to:
During my lesson I would have the students raise their hands and talk about things that you could do during a power outage then I would say that one of the things me and my friends like to do when the lights go out is tell ghost stories. I would have the students then raise their hands if they had ever heard a ghost story. That is when I would read La Llorona. While reading this text I will ask students comprehension questions and pause for them to retell the story in their own words. While the story is being read to them they will be allowed to jot down notes in order to more easily retell the story. At the end of this lesson I would have them write their own story. This could easily be connected to students of any culture. Every student would have chance to retell a ghost story of their own using their own language and phrases to convey that idea. Almost every culture has its own ghost stories so if they wanted to bring in a story from their own culture or heritage they would be able to.