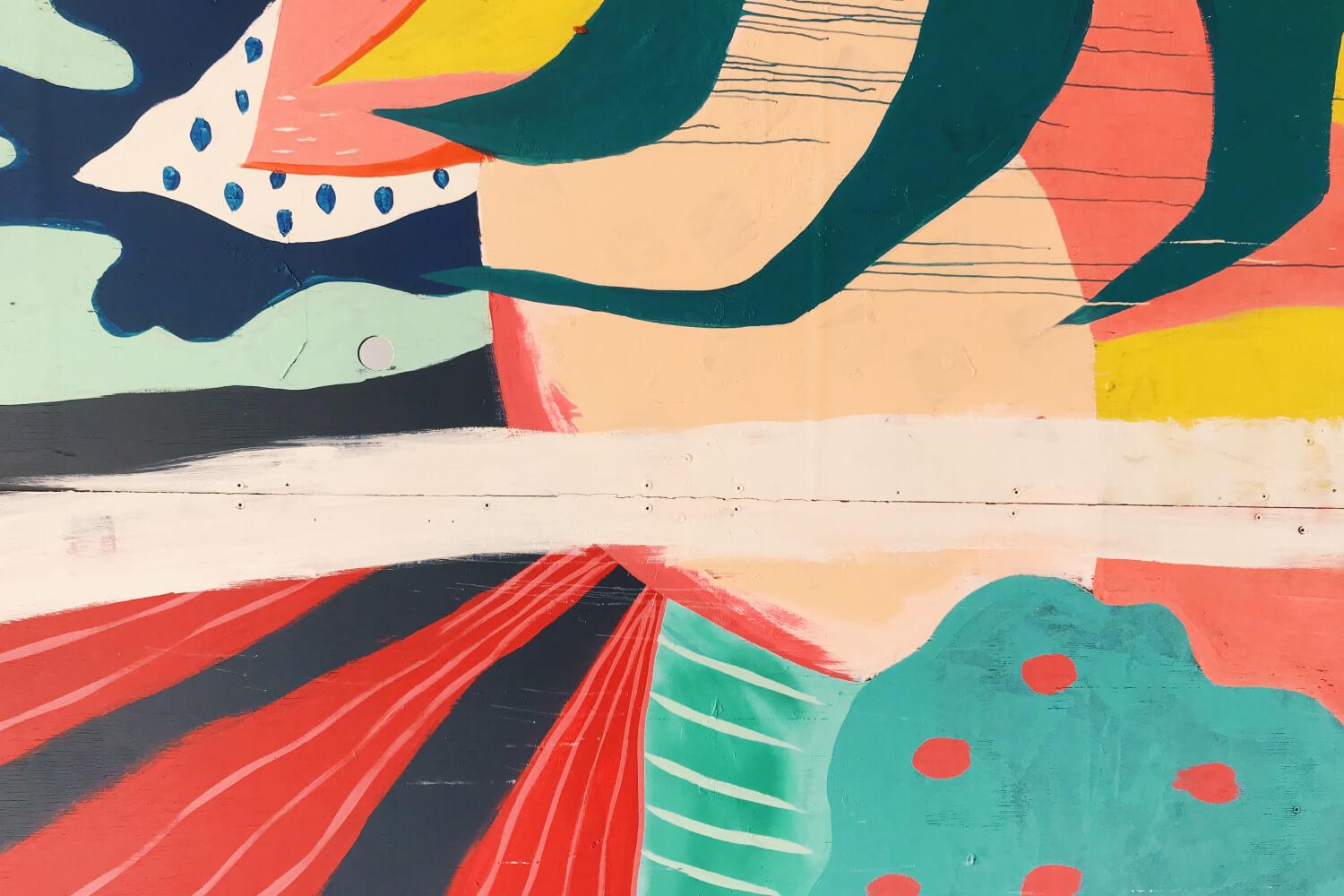 Libby Tiger Newsletter
News for our Families for the Week of September 19-23, 2022
Principal's Message/Mensaje de la Directora
All About Ms. Cuevas/Todo sobre la Sra. Cuevas
Dear Libby Families,
We have been in school now for 1 month! In this first month your child has grown so much! We have seen students learning new routines, procedures, and being GRRReat learners! It's amazing!
I am also very proud to be the Principal of such a wonderful school. I wanted to share more about myself. I was born in Oxnard, CA and grew up in San Diego, CA. I started working very young at the age of 13, as a babysitter, and tutor. I found that I loved working with young children. I earned scholarships, and worked my way through college. I graduated with honors from Arizona State University, earning my Bachelor's Degree and later my Master's Degree. I have been an educator for 30 years. I have taught many different grade-levels, including 1st Grade, 2nd, 4th, and 5th. I have been an educational leadership for the past 6 years.
I am married and we have a 16 year old son and two very friendly cats. I love to read, and I love to work in my garden. I have 4 brothers and an angel sister. My parents are from Santa Paula, CA and my grandparents are from Guadalajara, Mexico.🇲🇽 I am very proud of my Mexican Heritage! 🇲🇽
I look forward to meeting families and building strong relationships with all of you! I am available to you and my door is open. Please join me during our upcoming Family Events! See you on campus!
Sincerely,
Ms. Cuevas
Principal
Libby Elementary School
******
Estimadas familias de Libby,
¡Llevamos 1 mese en la escuela! ¡En esta mes tu hijo ha crecido tanto! ¡Hemos visto a estudiantes aprendiendo nuevas rutinas, procedimientos y siendo GRRReat aprendices! ¡Es asombroso!
También estoy muy orgullosa de ser la directora de una escuela tan maravillosa. Quería compartir más sobre mí. Nací en Oxnard, CA y crecí en San Diego, CA. Empecé a trabajar muy joven a la edad de 13 años, como niñera y tutora. Descubrí que me encantaba trabajar con niños pequeños. Obtuve becas y me abrí camino en la universidad. Me gradué con honores de la Universidad Estatal de Arizona, obtuve mi licenciatura y luego mi maestría. Soy educadora desde hace 30 años. He enseñado a muchos niveles de grado diferentes, incluidos 1.°, 2.°, 4.° y 5.° grado. He estado en liderazgo educativo durante los últimos 6 años.
Estoy casada y tengo un hijo de 16 años y dos gatos muy amigables. Me encanta leer, y me encanta trabajar en mi jardín. Tengo 4 hermanos y una hermana ángel. Mis padres son de Santa Paula, CA y mis abuelos son de Guadalajara, México. 🇲🇽 Estoy muy orgullosa de mi Herencia Mexicana! 🇲🇽
¡Espero conocer familias y construir relaciones sólidas con todos ustedes! Estoy disponible para ti y mi puerta está abierta. ¡Únase a mí durante nuestros próximos eventos familiares! ¡Nos vemos en el campus!
Sinceramente,
Sra. Cuevas
Directora
Escuela Primaria Libby
Your feedback is needed!
We want to ask for your important feedback on our Literacy Grant Survey. Your opinion and voice matters so that we can provide literacy and language support for our Libby Tigers.
https://sdcoe.qualtrics.com/jfe/form/SV_dcHpEeCrB0tsGjQ

Queremos pedirle su importante opinión sobre nuestra Encuesta sobre subvenciones para la alfabetización. Su opinión y su voz son importantes para que podamos proporcionar alfabetización y apoyo lingüístico a nuestros Libby Tigers.

National Hispanic Heritage Month/Mes de la Herencia Hispana, Sept 16-Oct 15
Celebrate!/Celebre!
Celebrate and Honor our Hispanic Heritage! All this month we will feature people, traditions, and customs that reflect the diversity of Hispanic Americans.
¡Celebre y honre nuestra herencia hispana! Durante todo este mes presentaremos personas, tradiciones y costumbres que reflejan la diversidad de los hispanoamericanos.

📣 No School/No hay clases, Sept. 19 📣
🗓️ Upcoming Events/Próximos Eventos 🗓️
Picture Day is September 29, 2022/Dia de la Foto! 29 de septiembre
It's time to get ready to smile! Our Picture Day is scheduled for Thursday, September 29th. Please look for a flyer in your child's Wednesday Folder.
¡Es hora del Día de la Foto! Nuestra fecha programada es el 29 de septiembre. Busque información en el sobre de los miércoles.

PTO Zoom Meeting, September 21 at 5:30pm/Junta de PTO 21 de septiembre a 5:30pm
Please join us for our first PTO Meeting which is scheduled for September 21 at 5:30pm in Zoom. Please reach out to Nataly Sanchez at libbypto@gmail.com for more information and to receive the Zoom link. Libby PTO parent teacher organization gives parents and teachers the opportunity to work together to supplement and enrich the educational experience. Libby PTO raises funds to cover certain cost in field trip, school supplies and extracurricular activities.
Únase a nosotros para nuestra primera reunión de PTO que está programada para el 21 de septiembre a las 5:30 p. m. en Zoom. Comuníquese con Nataly Sanchez en libbypto@gmail.com para obtener más información y recibir el enlace de Zoom. La organización de padres y maestros de Libby PTO brinda a los padres y maestros la oportunidad de trabajar juntos para complementar y enriquecer la experiencia educativa. El PTO de Libby recauda fondos para cubrir ciertos costos de excursiones, útiles escolares y actividades extracurriculares.

October 17-24 Parent Teacher Conferences/Conferencias de padres/cuidadores-maestros
Parent/Caregiver-Teacher Conferences
Please mark your calendars. October 17-24 are EARLY RELEASE at 12:25 for all grades, TK-5 each day. Please look for sign-up information from teachers. THIS DOES NOT INCLUDE PRE-SCHOOL CLASSES.
Conferencias de padres/cuidadores-maestros
Por favor marque sus calendarios. Del 17 al 24 de octubre hay SALIDA TEMPRANO a las 12:25 para todos los grados, TK-5 cada día. Busque la información de registro de los maestros. ESTO NO INCLUYE CLASES DE PREESCOLAR.
Family Engagement Opportunities/Compromiso Familiar
Volunteers Needed!/Se necesitan voluntarios
We welcome our Libby Family volunteers back on campus. If you are interested in volunteering, please follow these important
Volunteer requirements
. More information will be shared at Open House, September 7th during our General Parent Meeting at 4:45pm.
Damos la bienvenida a nuestros voluntarios de la familia Libby de regreso al campus. Si está interesado en ser voluntario, siga estos importantes requisitos para voluntarios. Se compartirá más información en la Casa Abierta, el 7 de septiembre durante nuestra Reunión General de Padres a las 4:45 p. m.

ELAC Meeting, September 22 @ 4pm in MPR/Reunion de ELAC, 22 de septiembre @4pm
Our first ELAC (English Language Advisory Committee) meeting is scheduled for Thursday, September 22nd at 4pm. The English Learner Advisory Committee is a school level elected committee of parents, staff and community members to advise the principal and school staff on programs and services for English Language Learners. Please complete our Parent/Guardian Committee form to express your interest in becoming a member.
Nuestra primera reunión de ELAC (Comité Asesor del Idioma Inglés) está programada para el jueves 22 de septiembre a las 4 p. m. El Comité Asesor de Aprendices de Inglés es un comité elegido a nivel escolar de padres, personal y miembros de la comunidad para asesorar al director y al personal de la escuela sobre programas y servicios para Aprendices del Idioma Inglés. Complete nuestro formulario del Comité de padres/tutores para expresar su interés en convertirse en miembro.

Annual Title 1 Meeting, September 22 @5:00-6:00pm MPR/Reunion anual de Titulo 1, 22 de septiembre 5-6pm
Our Annual Title 1 Parent Meeting is scheduled for September 22, 2022 from 5-6pm. Please come to learn more about Libby's school goals to advance the academic and social-emotional well being of all students. All families are welcome! We will have snacks and opportunities to receive resources for your family. More information will be sent home soon.
Nuestra reunión anual de padres de Título 1 está programada para el 22 de septiembre de 2022 de 5 a 6 p.m. Venga a aprender más sobre las metas escolares de Libby para promover el bienestar académico y socioemocional de todos los estudiantes. ¡Todas las familias son bienvenidas! Tendremos bocadillos y oportunidades para recibir recursos para su familia. Más información será enviada a casa pronto.

Here are a few photos of all the great work that is happening in our classrooms!
¡Aquí hay algunas fotos de todo el gran trabajo que está sucediendo en nuestras aulas!

Early Literacy in Kindergarten
Our youngest Libby Tigers are learning early literacy skills. Young students learn letter formation, words in sentences, letter identification and letter sounds. Lots of hard work!
Be a Bucket Filler!
A Bucket Filler is someone who fills up another person's self-esteem. The lesson is about being kind and a good citizen to all.
Libby Bell Schedule/Horario de la escuela
Please don't forget that we on an earlier time schedule this year. Thank you for remembering to drop-up your child on time, and picking up on time. We appreciate your support.

Let's Stay Healthy! Stay home if you're sick.
If your child is experiencing any illness
symptoms
, they will need to
stay home from school,
but please contact the office for guidance on how to follow our COVID protocols for return to school. For more information, you can review our
OUSD COVID-19 plan
on the OUSD website.
Libby is a Community School!
We are a Community School and provide resources, referrals, and services to all of our families at Libby. Our Community School Coordinator is Ms. Natalie Gibney and she is working hard to ensure all of our Libby families have what they need to stay well and succeed. She can be reached at
natalie.gibney@oside.us
Care Solace Referral
Oceanside Unified School District students, staff members, and their families can use Care Solace to quickly find verified mental health, behavioral health, and substance use treatment options matched to their needs, regardless of circumstances. Care Solace's team is available 24/7/365 and can support you in any language.
Call 888-515-0595 available 24/7/365
Visit www.caresolace.com/ousd and either search on your own OR click "Book Appointment" for assistance by video chat, email, or phone.
Love and Logic Parent Workshop
All families are welcome to attend our upcoming Love and Logic workshops.
Flyer (English). Flyer (Spanish)


Parenting the Love and Logic Way ®
A Seven-Session Parent Skill Building Program designed by the Love and Logic Institute ®
Parenting the Love and Logic Way® is a skills building workshop designed to give simple and practical techniques and tips to help parents with kids of all ages and abilities. This parent education is available for all parents, family members, and guardians.
No Parking on The Curb
Please do not park your car on the curb to wait for your child during arrival or dismissal. This causes cars to back-up and then other cars begin to double-park. This is very dangerous because children walk between cars. We never want children to walk between cars.
Drop-off and Pick-up
Drop-Off
Grades TK, K: Drop-off is at back loop
Grades 1, 2, 3, 4, 5: Drop-off is at front loop
Pick-Up
Grades K, 1, 2:
Pick-up is at the back loop.
Grades 3, 4, 5: Pick-up is at the front loop.
When dropping off or picking up your students, please pull all the way forward. Do not drop off or pick up your child until you have gone all the way down the lane. Please do not get out of your car! Be sure your child is on the side of the car to quickly enter or exit. If your child is sitting behind the driver's side because there is a child seat on the other side, please park to have your student enter or exit the car. Please watch for pedestrians who are crossing. BE SAFE!
No Dogs on Campus
The Board of Education for OUSD recently approved a new Board Policy that prohibits dogs on campus. For the safety and health of our students and staff, dogs are not permitted anywhere on our campuses, including the fields, the sidewalks in our pick up and drop off areas, and inside buildings and classrooms. We love your furry family members, but please do not bring them with you to school when you visit or drop off/pick up your students!
Hilary Cuevas
Hilary is using Smore to create beautiful newsletters