The Life of Josquin Des Prez
The beginning of Josquin's life is relatively unknown, save for his date of birth and that early on he studied music at the church of St-Quentin. In 1459, he was employed as a singer at the Milan cathedral. He remained at Milan until 1479. He disappears for a bit before going to Rome, staying from 1486 to 1494. He disappears again until 1500 before beginning to work off a loan to King Louis XII of France from an Italian employer. During this time he created the compositions
Salve regina, Miserere mei Deus,
and
Missa Hercules Dux Ferrariae.
After this, in 1505, he went to live out the rest of his life in the Netherlands. He died in 1521.
Lifestyle, Training, and Patrons.
Josquin's des Prez's lifestyle seems to be very involved with music itself, from enrolling in several choirs throughout his life, to becoming the choirmaster himself in some places. He may have been a pupil of Ockeghem, another well known composer of the time. He served Louis XII, Charles V, and Marguerite of Austria as his patrons, but patrons beyond these three are relatively unknown.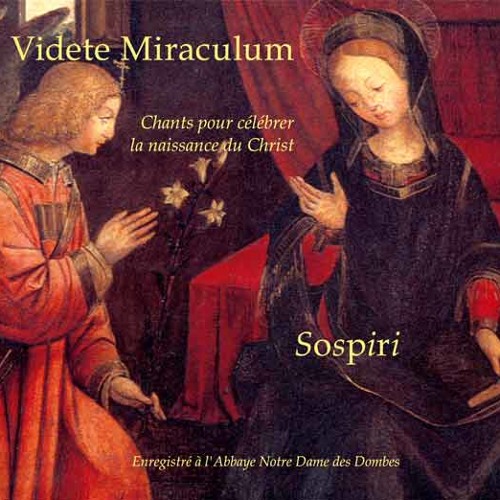 John Duggan
Ave Maria (Josquin) by John Duggan
Ave Maria
Ave Maria, one of Josquin's most famed compositions, was created around the middle period of Josquin's lifetime, 1486 to 1494. The piece is based off of an old Latin text and it shows his talent in full effect. This composition is widely known and used in some pieces of media today, also being performed in various places, including classical concert halls and cathedrals. The piece consistently uses a form of imitation, with phrases being repeated in turn by the other voices. No new techniques were used, but I find it interesting for its use of old passages and techniques to create a fantastic composition. This exemplefies secularism, using non religious ideas to create something that's separate in itself from the church and religious ideas in general.
Works Cited
"Josquin des Prez."
Encyclopedia of World Biography
. Detroit: Gale, 1998.
Biography in Context
. Web. 18 Nov. 2013.
"Josquin Des Prez." Baker's Biographical Dictionary of Musicians. New York: Schirmer, 2001. Biography in Context. Web. 18 Nov. 2013.