Lea Michele
Hún er fædd 29 ágúst árið 1986. Hún er þekkt fyrir söngþættina Glee en þar leikur hún Rachel Berry, hún er meðal annars söngkona-lagasmiður og dansari.
Hún hefur unnið Golden Globe tvisvar og Emmy - verðlaunin einu sinni.
Leikari og söngvari
Hún leikur í Glee (Rachel Berry), New year's eve (Elise), Third watch (Sammi), Legends of OZ: Dorothy's return (Dorothy) og Glee: 3D Concert movie (2011), Buster & Chauney's Silent Night (Christina).
Hún syngur mikið af lögum í Glee. Hún syngur líka ein og eitt lag kom t.d. út 10. desember 2013, það heitir Cannonball.

Hún stefnir á að gefa út plötuna "Louder" 4. mars 2014.
Hún er líka að gefa út bók "Brunette Ambition" en hún á að koma 13. maí 2014.
Lea Michele - Cannonball Lyrics
Lea Michele og Cory Monteith
Seint árið 2011 voru þau orðin par eftir að leika saman í Glee.
13. júlí var Cory Monteith fundinn dáinn á hótelherberginu sínu í Vancouver. Hún var rosalega miður sín eins og flestir sem missa einhvern náin á hræðilegan hátt.
Cory dó vegna of stórs skammts af fíkniefnum.
Lea Michele - Battlefield (Audio)
Lög
Á plötunni Louder:
Battlefield, Cannonball, Louder, On My Way, Burn With You, You're Mine, Thousand Needles, Cue The Rain, Don't Let Go, Empty Handed, If You Say So, What Is Love, Gone Tonight og The Bells.
Önnur Lög:
Have a little faith in me (New Year's Eve), Auld Lang Syne (New Year's Eve).
Billboard:
"Be loud, be bold, be yourself, whether or not people understand that message. That's what I think of when I think of the song and album," the "Glee" star tells Billboard.
New Year's Eve - Lea Michele "Auld Lang Syne" (HQ)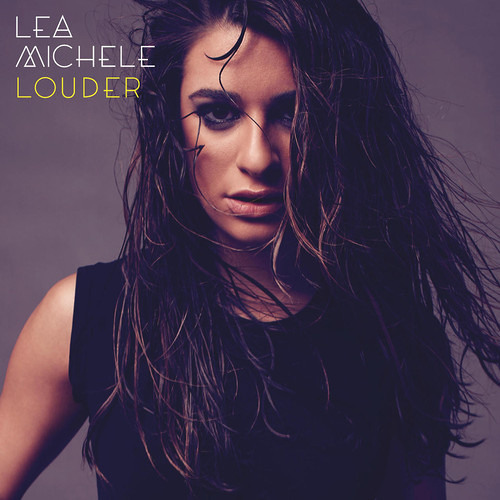 OfficialMusic
Lea Michele - Louder by OfficialMusic