Videos for Zoe
5 yr old fighting leukemia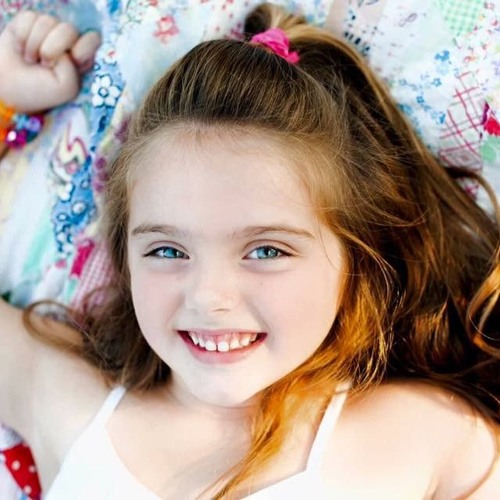 Chrissy Gray Marriner
Videos for Zoe by Chrissy Gray Marriner
Eldersburg, Maryland
"If we could all see the world through the eyes of a child, we would see the magic in everything...." Author Unknown
You see the joy in everything until you start to not feel well. You miss school and time with your friends. You are back and forth to doctors. You see your family upset and scared even though they try to hide it. Then suddenly you are in the hospital. Nothing a child should have to go through but that is the tough reality for 5 year old Zoe.
Just 2 short days before Christmas Zoe was diagnosed with Acute Lymphoblastic Leukemia (ALL). She was admitted directly to the hospital to start treatments. She didn't get to go home to leave milk and cookies out for Santa and open presents Christmas morning. Zoe's parents sent out a picture of their sweet family on Christmas Day from a hospital room, not their home. Despite everything, Zoe had a huge smile on her face that warmed your heart! It was at that moment you could clearly see, Zoe isn't defined by her illness, Zoe is a firecracker, full of life, love, smiles and giggles, Zoe is a fighter!
1 - Send a Video
The first thing you can do is to shoot a quick video and post it online for her.
Since we don't want to bring Zoe any unwanted germs and lots of visitors can be overwhelming we can now post videos on Facebook and Instagram using #videosforzoe and #zoestrong (make sure the privacy is set to public)

When she is missing her friends or she needs a smile she can have countless videos to watch! Even if you don't personally know Zoe send her a video and introduce yourself, tell her a joke, dance to a fun song! Let's show Zoe how much she is loved!!
Zoe's Mom has had to take an extended leave of absence from work to care for Zoe and a significant amount of money is needed to keep up with everyday expenses. You can send money directly to the family via paypal LSTAUCH117@GMAIL.com

3 - Signup for the Meal Train
What can helping do for you?
Chinese Proverb
If you want happiness for an hour, take a nap. If you want happiness for a day, go fishing. If you want happiness for a year, inherit a fortune. If you want happiness for a lifetime, help somebody.
Marie T. Freeman
If you're too busy to give your neighbor a helping hand, then you're just too darned busy.
Flora Edwards
In helping others, we shall help ourselves, for whatever good we give out completes the circle and comes back to us.
Leo Rosten
The purpose of life is not to be happy - but to
matter
, to be productive, to be useful, to have it make some difference that you have lived at all.
Edmund Burke

Nobody made a greater mistake than he who did nothing because he could only do a little.
Mother Teresa

If you can't feed a hundred people, then feed just one.
Shout out to these amazing Moms who have helped put these together. Lindsay Mercier Ridgely, Lisa Sullivan, Nikki Stowe Ingallina, Jessica Lioi, Zoe's super fun Aunt Allison Leigh Braglio, and Zoe's amazing Mom Lyndsey Pohlit Stauch.
PLEASE SHARE THIS FLYER ON FACEBOOK