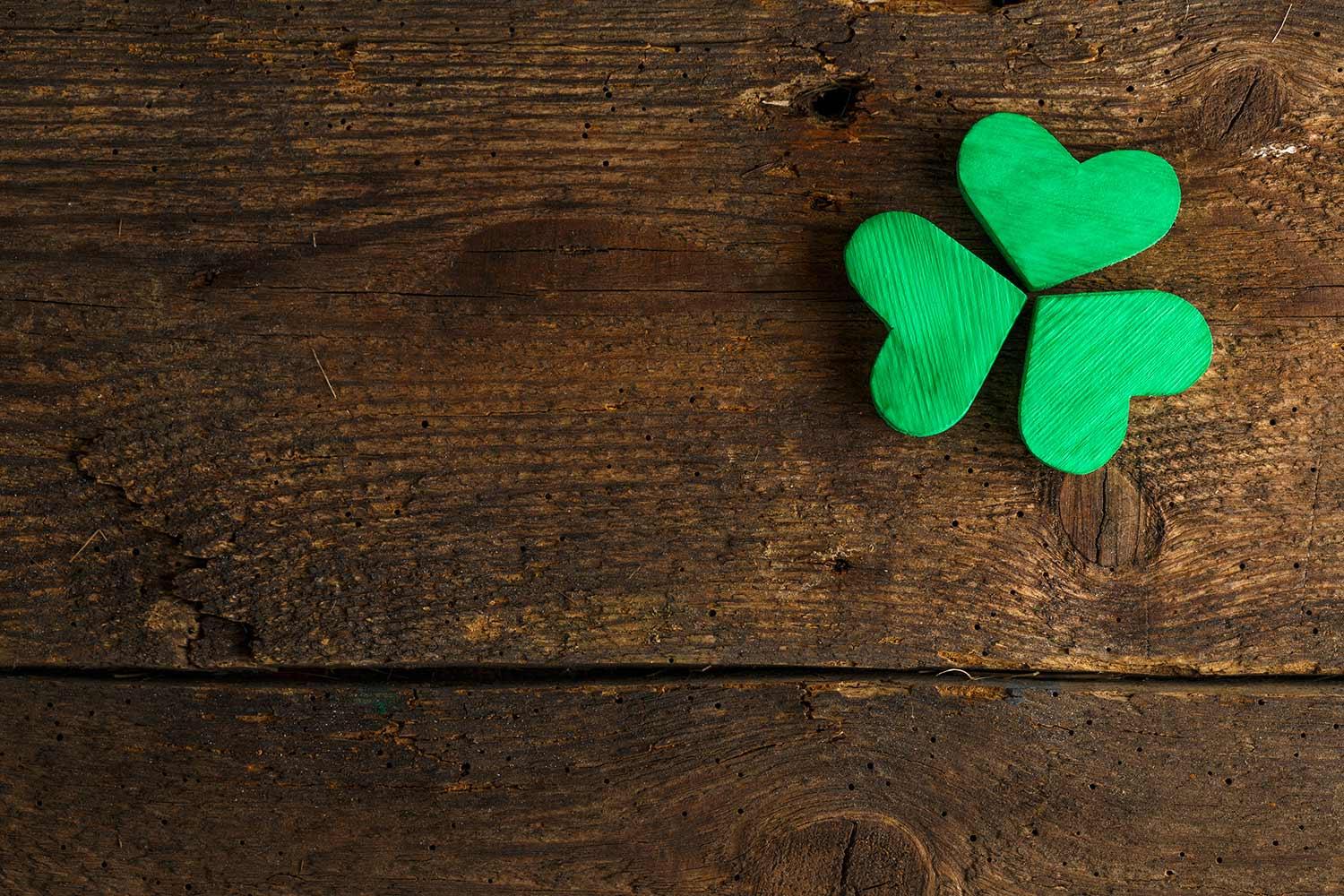 The Middle School Messenger
Hamilton Township Middle School - March 2023
Spring is here, Rangers!!!
🍀 Principal's Note:
As we conclude the third quarter of the year, we all look forward to the future. Whether it be the soon improving weather, the beginning of Spring sports, or the quickly approaching end of our school year and all that it entails, we all have something we are looking forward to seeing! One of my favorite Hamilton spring rituals is the annual musical. This year's production of
Newsies
is sure to be a hit. If you haven't already gotten your tickets, do so fast! In addition to all of the activities, the changing weather brings joy to many folks. It also provides us with another opportunity to practice our safety protocols at the MS. On March 22, 2023, we will participate in the Statewide Tornado drill at 9:50 AM. Our teachers and staff will prepare the students for this annual event. Please be sure to ask your student about it! Happy March, everyone!
Jeff Endres, HMS Principal
An update from Assistant Principal, Mrs. Seiler!
Mrs. Seiler helps spearhead some of the many different building committees happening at HMS. Here is an update and breakdown from two of our most important, the PBIS and the Discipline committees!!!
PBIS Committee:: Positive Behavioral Interventions and Supports (PBIS for short) is an evidence-based, tiered framework for supporting students' behavioral, academic, social, emotional, and mental health. When implemented with fidelity, PBIS improves social-emotional competence, academic success, and school climate. It also improves teacher health and well-being. It is a way to create positive, predictable, equitable, and safe learning environments where everyone thrives.
Our PBIS committee has been working towards full implementation of this PBIS model by the fall of 2023. We also have been working to update the behavior matrix as well as defining major and minor infractions and matching them to logical consequences. We look forward to seeing the positive changes this process will bring next year and beyond!!
Discipline Committee: The administration has been documenting areas in the building where more incidents occur and staff has increased monitoring these areas for student safety. 7th Grade teachers have been more mobile in the hallways during class changes to engage in positive conversations with students. Students are receiving this well and appreciate the teachers building rapport.
We have seen an increase in the following infractions here at school: disrespect, physical confrontation, loitering, and technology abuse. Please review our Technology use Policy as well as the student handbook to review these infractions with students at home!!
Let's finish this year strong!!
🍀 HMS Celebrates Black History Month!
In February students and staff around HMS celebrated Black History Month with speakers, storytellers, art, poetry, and representation. A huge thanks to staff members Ebony Newby-Brown and Ashleigh Locke for their hard work organizing events, decorating the building, and making sure our students feel seen not only this month but every single day.
🍀 HMS Wrestling Team brings home league title
This year's iteration of the HMS Rangers Wrestling squad brought home the gold at the annual Mid-State League meet, hosed this year by Teays Valley. These young men worked very hard this season, and we can't wait to see what they have in store for us next winter!
HMS to pilot i-Ready program for Math and ELA
We're excited to share that our Math and ELA Classes will be piloting a program called i-Ready.
i-Ready is an online program that will help us determine our students' strengths and areas for growth, personalize their learning, and monitor their progress throughout the school year. To begin, we'll be administering the i-Ready Diagnostic. It's critical that students try their best so we can get accurate data that will help inform our instruction and drive the online lessons students receive.
To help prepare your child for the i-Ready Diagnostic, encourage them to try their best on each question, try not to rush, and understand that they will not know the answer to every question.
Thank you for your continued support and for being a partner in your child's learning! To learn more about i-Ready, visit i-ReadyCentral.com/FamilyCenter.
🍀 RAKtivists take over HMS!
Student council teamed up with National Junior Honors Society in creating the Middle School RAKtivist Campaign during the month of February to celebrate Random Acts of Kindness Day. As R(andom)A(cts)K(indness)tivists, students wrote anonymous compliments about classmates, teachers, and other school staff members. Those compliments were then delivered on Random Acts of Kindness Day. Both students and staff were very happy to read the anonymous compliments they received.

🍀 HMS 8th Graders Visit Career Center
Last week our HMS 8th Graders took a trip to the Fairfield Career Center to preview many of the different programs they can choose to attend when they become high schoolers! Some of the highlights include Cosmetology, Construction, Nursing, HVAC, Automotive, and Criminal Justice. Thank you so much to Fairfield for having us, we can't wait to go back!
HMS joins "CATCH my Breath" initiative to prevent vaping
CATCH My Breath is an evidence-based youth nicotine vaping prevention program that provides students with the skills to resist peer pressure and media influences to try e-cigarettes. Sessions have started with a targeted group and are taught during a normal class period.
The CATCH My Breath Program consists of 4 unique lessons, which are approximately 35 minutes each. Each session of the CATCH My Breath Program Overview includes a lesson plan with learner outcomes, a detailed outline of directions, and all materials including corresponding PowerPoint presentations.
Some of the different educational strategies being used:
● Social-emotional learning (SEL)
● Peer-facilitated cooperative learning groups*
● Large-group discussions
● Analysis of mass media and Goal setting.
We are happy to have the opportunity to offer this to students and are excited to see the results!!!

🍀 2022-2023 Yearbooks go on sale!
Order forms are now being collected to reserve your copy of the HMS 2022-2023 Yearbook! Our yearbook staff led by Mrs. Tollison has been hard at work all year creating something special, you don't want to miss out! You can purchase your yearbook for $18, and can order online with the link below:
🍀 HMS prepares for Ohio Model United Nations
Hamilton MS will be sending students to participate in Ohio Model United Nations at the Hyatt downtown March 12-14. The students from Hamilton will be representing the countries of South Sudan, Madagascar and Portugal. The students have worked hard to create resolutions to present an issue they want addressed by the UN. They have also prepared speeches to give at the conference to defend and support their resolutions. They have created and practiced a talent to represent their country including a traditional dance from South Sudan, a Portuguese song and a folktale from Madagascar. We are looking forward to the Hamilton OMUN students representing our school and wish them luck!

🍀 Parent Teacher Conferences- March 23rd!
March 23rd, 2023 will be the final parent-teacher conference night of the 2022-2023 school year. Be on the look-out for more information regarding sign-ups and available times as we get closer! We will be hosting a "family night" at the same time to talk about some of the different online resources we offer, such as Progressbook, Bark Alert Updates, and TutorMe!
HLSD partners with TutorMe
Hamilton Local School District is partnering with the online tutoring app TutorMe to empower our 4th to 12th grade students with one-on-one online tutoring —at no cost to students or their families.
With over 15,000 tutors available anytime to help with hundreds of subjects, TutorMe provides on-demand expertise whenever students need it. TutorMe's award-winning Lesson Space features a text editor, virtual whiteboards, audio/video chat, and screen sharing where students connect live with a tutor. All lessons are archived for future reference. Students also have access to the Writing Lab to submit their essays, papers, and other writing assignments for detailed feedback from an academic writing expert within hours.
Learn more about TutorMe on the HLSD website here: HLSD Supports 4th to 12th Grade Students with TutorMe
🍀 Hallway Happenings and Classroom Updates 🍀
Make sure you are checking ProgressBook to stay up to date on grades, assignments, and teacher feedback!
Electives / Cross-Curriculum
🍀 H-M-S! Rangers, let's hear it!
Let's go Rangers!!
Important Dates:
⚾️ Baseball:
-March 10th: Team Pictures
-March 23rd: Scrimmage @ Madison Christian
-March 30th: Vs. Teays Valley West MS
🥎 Softball:
-March 10th: Team Pictures
-March 30th: Vs. Teays Valley West MS
🏃🏾‍♂️🏃🏽‍♀️Track and Field:

-March 30th: MS Picture Day (@ HT High School)
Stay on track of updates/cancellations/paperwork with FinalForms!
🍀 Staff Member of the Month: Heather Heiby
1. Math is one of the more challenging subjects we teach. What made you gravitate towards math and teaching math?
Math has always been one of my favorite subjects, and I wanted to challenge myself, challenge my students, and bring in students who might not like math and try to change their minds about it.
2. This is your first year teaching. What has been the biggest "learning curve" moment for you?
I would say the biggest thing for me has been learning to control what I can control during the day, and not worry about the small stuff that happens.
3. Whose winning "March Madness" this year?
Gonzaga all the way. We love an underdog story around here!!!
Students of the Month (March Edition)
These students were nominated and recognized for their outstanding work in the classroom, as well as going above and beyond to make our school a great place to be!!
Mileah Reynolds
Evan Cook
Jaylen Hughes
Sue Lopez
Austin Batchelder
Kaitlyn Wylandt
Bryant Gossett
Mason Compton
Josiah Baker
Aaron Prewitt
Lucas Hancock
Lydia Lucas
Bri White
Alivia Lash
Anthony Fout
Akina San
Kyla Wiener

Cole Freshkorn
Cole is using Smore to create beautiful newsletters