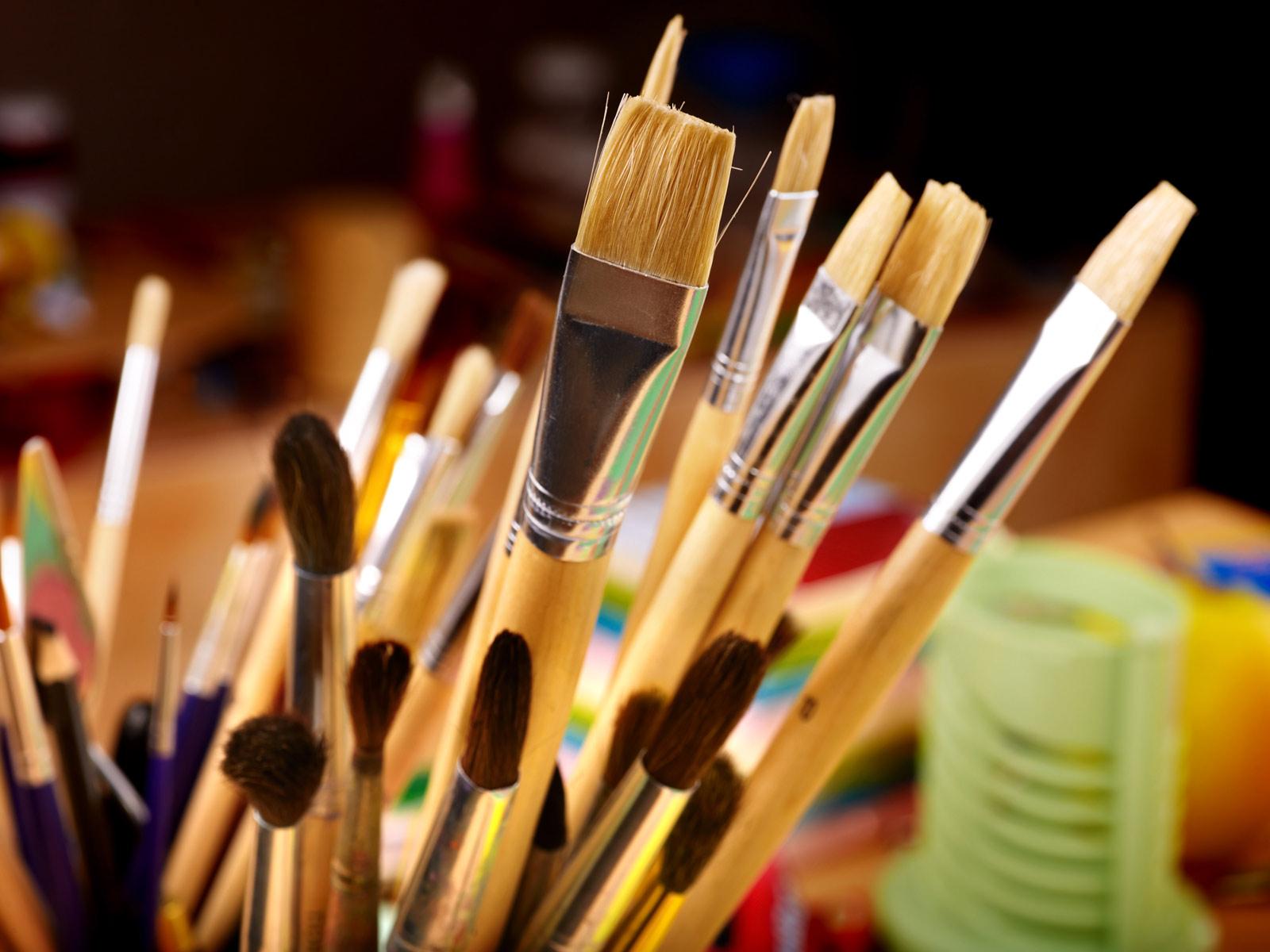 Welcome to Art with Mrs. Strom!
2023-2024
Thank you again to all those who could come to art show at Fine Arts Night and viewed the online gallery! Orders from the art show that were not picked up or sent home, post-show orders that were placed online after the art show, and orders for reproductions will be delivered starting December 13th. I will send them home with your child via their usual dismissal (i.e., bus, carpool, after-school, etc.). Your child will have to take full responsibility for their frames if they take them home, and I will not be able to replace any damaged ones. If you would prefer to pick up your order from the front office instead of having your child take them home, please email me (strom@fultonschools.org) BEFORE DECEMBER 12th. Please stay up to date on happenings in the HFE Art Room and other art information by following me on Instagram @yuristrom. Happy Holidays!
Thank you to everyone who could come out to Fine Arts Night! It was such a wonderful event for our community to come together during this holiday season and enjoy the arts programs at our school. I want to personally thank The Eagle Alliance, Corrie Inman, and Kate Saussy for helping with organizing this event. Thank you to Artome Frames and Art Fundraiser company for framing and displaying our students' masterpieces so beautifully to showcase their talents. Thank you especially to Chris Philmon at Bank South Mortgage for generously sponsoring this event. Thank you to all the volunteers and staff members who also made this evening so amazing! If you made pre-show purchases but couldn't make it to the art show to pick up your child's framed art, I'm starting to send those home starting Friday with 5th grade. K-4 should expect theirs to go home Monday or Tuesday. If you made reproduction purchases, those will be delivered December 13th to students to take home.
If you missed the art show and still want to buy an art frame, the virtual art show has been extended until December 3rd! Post-show orders can be shipped to your home for quick delivery for a fee or delivered to the school for free, but those will be sent home on December 13th with students. Any unsold framed art will be returned to Artome's facilities to be unframed. The unframed art will be returned to school to take home at the end of the school year in student art portfolios with the rest of their artwork.
Fine Arts Night on November 30th (art show at 5:30-6:30; chorus concert at 6:30-7:00)
The HFE Fine Arts Night is back this year! There will be art and music to celebrate the holiday season and showcase our talented students. It will begin at 5:30 with the art show, and the chorus will perform in the cafeteria at 6:30 pm. The school gym will be transformed into an art gallery thanks to Artome Art Fundraiser where you can view the artistic talents of all our K-5 students.
Art frames and reproductions will also be available for purchase from Artome with part of the proceeds coming back to our school to support the Visual Arts department. All frames and reproductions will be $30 plus tax. To preview the artwork or pre-purchase art frames and reproductions, please click this link: https://artomestore.com/collections/heardsferryelementary30339. If you pre-purchase by November 29th (11:59 pm), then your order should be ready to pick up at Fine Arts Night. Please go to the gym to find your child's artwork and bring it up to the checkout table. You may also purchase art frames and order reproductions at Fine Arts Night using your credit card--NO CASH.
If you order art frames and reproductions after the 30th, your order will not be ready to pick up until mid-December, so shipping it to your chosen destination for a fee may be a better option.
If you are able to volunteer for the event, please visit the HFE Eagle Alliance website to sign up: https://hfeeaglealliance.membershiptoolkit.com/
Thank you for supporting the arts at HFE!

**********************************
A Little About Me!
Dear HFE people,
I was born in South Korea and immigrated to America when I was 4 years old with my family. I graduated Magna Cum Laude from Georgia State University in with a Bachelors of Fine Art in Art Education, and Summa Cum Laude from Georgia State University in 2010 with a Masters of Art Education. I have been teaching in Fulton County since 2004. Before I came to Heards Ferry Elementary in 2017, I taught art at Manning Oaks Elementary since 2006 and taught art as an itinerant teacher since 2004. I love the warm and supportive family I have made at HFE, and I am proud of the students who show me everyday how Art touches their lives and impacts their learning. Some artists who have inspired me are Rene Magrite, Georgia O'Keeffe, Gerhard Richter, Ed Ruscha, Caspar David Friedrich, Andy Warhol, and all of my art teachers.
I have a wonderful husband who is a graphic designer and three crazy kitties. In addition to teaching and making art, I love traveling, enjoying nature walks, watching period-piece dramas, and gardening.
Can't wait to meet you and have art with you!
Love, Mrs. Strom
My fur babies
Meet my kitties, Ollie (named after a skateboard trick) and Gandalf (yes, he's named after Gandalf the Grey)! We also have Monty, but he's camera shy.
I LOVE art museums!
Sometimes, I also like to mimic some of my fave artworks in museums! This is me at National Gallery of Art in Washington, D.C.
K-5 students have art class once a week for 45 minutes per class. Please check with your child's homeroom teacher for the Art schedule for their class. All lessons are based on the Fulton County Schools Visual Arts curriculum and use the Georgia Standards of Excellence (GSE) established by the Georgia Department of Education. Please visit this website to view the detailed standards for Visual Arts:
https://www.georgiastandards.org/Georgia-Standards/Pages/Fine-Arts.aspx
Throughout the year, all K-5 students will learn about artists, cultures, art history, aesthetics theories, techniques, mediums, and more! Take a look at the pics below to see a few examples of student work from previous years. All K-5 students will make art through drawing, painting, ceramics, printmaking, collage, and more!
Yuri Strom
Yuri is using Smore to create beautiful newsletters