PTE Twitter Challenge
Come to the Twitter Side--We Have Connections (and Cookies)!
Join us in a Twitter Challenge designed just for Palm Terrace
Come join us in a fun way to learn together and grow as educators: the Twitter Challenge!
For the next four weeks, the teachers at Palm Terrace Elementary are being issued this challenge--connect with one another and others outside the school via Twitter to discuss at least one topic (or more) per week, share the amazing things happening in your classrooms, and explore to discover the treasure trove of informal professional development (chats) that are available on Twitter.
Challenge #1: Join Twitter
When I first joined Twitter (way back in 2008), I didn't do much with it. I only saw it as a way to share bits and pieces of my life in which maybe only family members would be interested.
Flash forward to 2011 and my discovery of The Reform Symposium, a weekend-long online conference during which teachers from all over the world shared their ideas and expertise about many topics in education. George Couros (@gcouros) shared about Revealing the Passions of Our Students and the Identity Fair held at his school, Sylvia Tolisano (@langwitches) shared the Skype Around the World project, and Richard Byrne (@rmbyrne) shared ideas for back channeling in the classroom. As I was listening in, I noticed that many of the participants were talking about sharing ideas on Twitter. I went to Twitter, had to reset my password (because I forgot it!), and lurked there for the remainder of the conference. I learned about connecting my classroom to the world, helpful ways to integrate technology, and most importantly, about being a connected educator.
I have not stopped Tweeting since then. Sure there are times when other things take center stage, but using Twitter's 24-7 availability for professional development will always be my number one go-to when I have a question or am just curious to learn about something new. Come on in and join me in the Twitter pool--the water's fine! Feel free to lurk (just read other's Tweets), or jump in with both feet to make connections and share ideas with other superstar educators. Our local hashtag is #vcspln (Volusia County Schools Professional Learning Network). Other hashtags that might be of interest are: #kinderchat, #elemchat, and #bfc530 (an early morning spark chat that happens Mon.-Fri. from 5:30-5:45 am).
More info: our school handle is @PTEDolphins. Please follow us! If you share something from your classroom, please tag us (add @PTEDolphins to your tweet). Our Twitter Challenge hashtag is #PTEPLN--add this to your tweets so that our tweets are connected. Remember, it's ok just to follow a few people! Oh, yeah, follow me @kmhmartin! :)
Challenge #2: Find a Chat that Appeals
The second challenge is easy: find a chat and participate! That can mean just lurking (reading what other people tweet) or you can get in there and share your thoughts. All are welcome, and the chats usually have a topic to keep the conversation focused. Once you have done the chat, please tweet to #PTEPLN your thoughts on the chat, something new that you learned, or anything that really jumped out at you. There is no time limit for this, but I encourage you to tweet about your chat while it's fresh. If something that's mentioned makes you want to learn more, even better!
Here is a link to a great site that lists potential chats: http://www.teachthought.com/twitter-hashtags-for-teacher/
Enjoy!
Challenge #3: Share What Is Happening in Your Little Corner of the World
During this challenge, please share all of the amazing things that are happening in your classroom. A quick picture with a blurb about what's going on will do! Please share as much as possible--we have so little time (if any) to visit each other's classrooms, this is a great way to share with your colleagues! See below for an example!
Bonus Challenge: Tweet Deck
Join me for an advanced Tweeting session!
You may find yourself really getting into this Twitter thing. You may find yourself wanting to participate in two Twitter chats. You may ask yourself: How do I do this? You may ask yourself: How can I get there? (Thanks to the Talking Heads for "Once in a Lifetime.")
What can help you ask? The answer is Tweet Deck!
Tweet Deck is an amazing tool that can allow you to follow multiple Twitter chats at the same time. So, If you wanted to do two (or more!) of the Twitter Tuesday chats at the same time, or if you're like me and want to do more, please join me as I share this wonderful professional development tool with the faculty at Palm Terrace.
Date: Thursday, May 14th
Time: 3:30-4:30
Place: Media Center
Please bring your laptop! That's all you'll need!
Every Thursday in May--The Smartest Kids in the World Book Chat
Join us at 7:30 pm every Thursday in May for a 30 minute chat about The Smartest Kids in the World: And How They Got that Way by Amanda Ripley. This chat is designed to discuss some of the larger themes within the book and how we can harness the ideas shared to elevate our learners. #RWPTE
Some Helpful Sites for More Information about Twitter
| | | |
| --- | --- | --- |
| | | |
| Twitter for Beginners | Educators Guide to Twitter | Learn Twitter |
Twitter for Beginners
Educators Guide to Twitter
Learn Twitter
Guaranteed to Bring Fun to Professional Development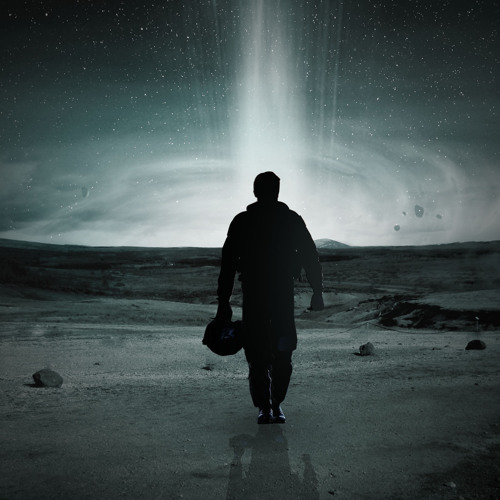 Adham Safena
M83 - Oblivion Soundtrack by Adham Safena