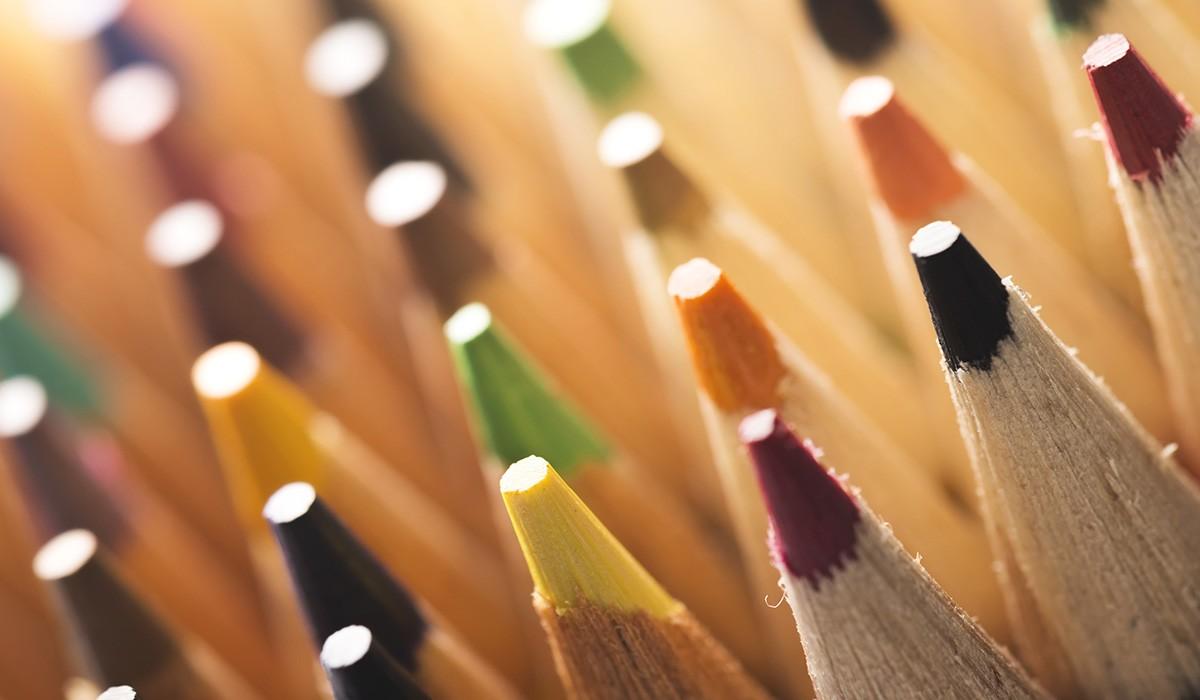 JBHS September Newsletter
September, 2023
JBHS Families,
It's hard to believe that we are already almost one month into the 2023-24 school year. We are off to a great start and the school year is in full swing. Our students and teachers have made a wonderful transition into this new year and it is setting up to be a great school year. Every fall our students and families have many questions and this year will be no exception. It is my hope that this letter will provide many of the answers you seek. We will update and add to this letter throughout the school year on a monthly basis.

Click here to access the TSD 2023-24 Calendar
Sept. 13th: FCCTC Application Window Opens
Sept. 16th: JBHS Band- Shamokin HS Competition
Sept. 19th: Financial Aid Night- JBHS Auditorium at 6PM
Sept. 27th: TSD Early Dismissal- JBHS at 1PM
-FCCTC Virtual Information Night- 5:30-6:30PM
Sept. 30th: Mercersburg Townfest- JBHS to Perform- 10AM
Oct. 5th: PSAT Testing
-Picture Make-Ups- 8:25-11AM
Oct. 9th: Columbus Day- TSD Schools Closed
Oct 10th: Act 80 Day - No School for JB Students, FCCTC will be OPEN
-Transportation to FCCTC will be provided from the High School with pick up
at 7:45am and St.Thomas Elementary at 7:55am. There will be one bus run in
the afternoon and all students will be dropped off at St. Thomas around
2:50pm and the High School around 3:00pm.
Oct. 11th: Athletic Boosters Meeting- 7PM- JBHS Library
Oct. 13th: Homecoming Pep Rally and Homecoming Football Game
Oct. 14th: Homecoming Dance- 6:30-9pm in the JBHS Cafeteria
Oct.18th: PAYS Survey administered with 10th and 12th Grade students
-Alumni & Faculty Band Night during JBMS Football Game
Oct. 20th: College Application Day
Oct. 21: JBHS Band Competition - Loyalsock HS
Oct. 27th: JBHS Costume & Pumpkin Decorating Contest and Sr. Trick or Treat
-End of Marking Pd.1
Oct.28th: District Chorus Auditions- Central York HS
-JBHS Band to Perform in Mummer's Parade- Hagerstown, MD- 7PM
Oct. 30th: Mercersburg Halloween Parade- JBHS Band to Perform- 7PM
Start of Year PBIS Expectations
The acronym PBIS= Positive Behavior Intervention Support. While the students do not find 'intervention support' something that sounds exciting, we frame it to them as an incentive system (what they can earn for good behavior).--rather than the punishments that they will receive for negative behavior.
Faculty and staff reviewed our PBIS expectations for students on September 13th during Activity Period. We focus on Safety, Responsibility, and Respect. We explicitly defined what those three behaviors should look like throughout the school. We revealed that students can earn the opportunity to attend a movie with popcorn at the end of the semester for positive behavior. We also plan to incentivize our dances this year starting with the Homecoming Dance (October 14th). Students who have more than 2 office discipline referrals or any suspension between September 13th and the Homecoming Dance, will not be permitted to attend the dance. Students will have the opportunity to earn smaller prizes throughout the year like spirit wear, music rewards, and more!
Notes from Student Council: Homecoming
Oct 13 - Homecoming Parade - 6:30 PM.
Any groups interested in participating in the parade, contact Mrs. Fitz (afitz@tusge.org) by Oct 6.

Crowning of King and Queen at halftime of the game.

Candidates will be announced at the beginning of October.
Oct 14 - 6:30 - 9 PM Homecoming Dance in the cafeteria.
Students are reminded that parking and pick up/drop off is at the front of the building. The price of tickets will be $10, and they will be on sale beginning in October. Students can purchase tickets in advance from the School Store (open Act Pds and Lunches) or at the door.
*Students who desire to bring a guest who does not attend JBHS need to complete a Dance Guest Approval Form and turn it into the office no later than Oct. 6th.
Did you know that James Buchanan High School offers a Behind the Wheel Driver Education Program? The program consists of 9 hours of simulated driving and 3 hours of on-the-road driving with certified instructors. Added benefits include PA driver's license testing at JBHS, avoiding the DMV, and a potential reduction in student driver insurance costs. Please see the link below for further details.
* A student is eligible for this program once receiving their driving permit.
News from the JBHS Student Media Organization
Students could earn a free yearbook or a discounted price by participating in the yearbook fundraiser. The orders were due September 11. Students who participate in the fundraiser have a book ordered for them. Please do not order a yearbook if you submitted the fundraiser. Product pick up is Wednesday, October 18 from 3-5 pm in the high school cafeteria.

If you have not participated in the yearbook fundraiser, order your book at https://www.jostens.com/apps/store/customer/1044563/James-Buchanan-High-School/

Senior Ads are now on sale. Seniors should have received a letter with the information. If you have not received the information for your senior, contact Mrs. Martin emartin@tusge.org

Spring supplements have been delivered to homerooms. If you ordered a yearbook last year and have not yet received the supplement, please see Ms. DeFelice in room 113. Last year's graduates can pick up supplements in the main office.

Returning this year for the journalism students is the return of The Rocket Flame. News and information will be added each month as we rebuild the site. Go to https://therocketflame.com/ to access the online resource.
FCCTC (Vo-Tech) will be holding a virtual INFORMATION NIGHT on September 27 from 5:30-6:30 PM. We will have a short presentation and then the remainder of the time will be for questions and answers. THIS SESSION is for anyone with questions about CareerTech, no matter what grade their student is in…elementary through high school. See below for a pdf with a QR code for registration, as well as a link to join the meeting. Parents may also register on the FCCTC website.
College & Career Happenings
Mrs. Haley Hager is our College & Career Adviser. We are excited to have her back and working with your students to plan for their future! Below you will find some events that are happening in the months of September and October. If you have any questions or want to meet to talk about your student's plans for life after high school, please feel free to contact her either by email (hhager@tusge.org) or by phone (717-352-2164 ext. 5417).
Tuesday September 19, 2023
Financial Aid Night at 6:00 PM in the JBHS Auditorium.The FAFSA (Free Application for Federal Student Aid) is changing this year! It won't be accessible to families and students until December. PHEAA representative Dionna Brown will be hosting a financial aid informational session. Families and students will be able to sign up for a FAFSA (free application for federal student aid) where Dionna and a financial aid counselor will be available to answer questions regarding the FAFSA form.
Monday October 2, 2023: Representatives from Alvernia University and Indiana University of Pennsylvania will be attending James Buchanan High School to meet with interested students. Interested students should sign up on the document sent out by Mrs. Hager no later than Friday September 29, 2023.
Wednesday October 18, 2023 A representative from West Virginia University will be attending James Buchanan High School to meet with students. Interested students should sign up on the document sent out by Mrs. Hager no later than Friday October 13, 2023.
Thursday October 19, 2023: A representative from Juniata College will be visiting James Buchanan High school to meet with students. Interested students should sign up on the document sent out by Mrs. Hager, no later than Friday October 13, 2023.
Friday October 20, 2023: College Application Day
Calling all Seniors!
Are you struggling to find the time to complete college applications? Are you unsure of where to even start when it comes to the college application process? Then you should come to our College Application Day! Students will be able to sign up for a time slot in the morning from Period 1 through Period 3 to work on college applications. During this time students can also created the FAFSA (Free Application for Federal Student Aid) ID accounts with the help of Mrs. Hager and other College Advisers. Students can also participate in games to enter into raffles!
The second session (from Period 5 through Period 6), students will be able to meet with Admissions Counselors from various local colleges and universities to go over their applications and maybe even get some instant decisions!
Encourage your student to check the daily announcements and emails from Mrs. Hager for further information!
Points from the JBHS Student Parent Handbook
Please click HERE to access and review the JBHS Student/Parent Handbook. A few items of note:
Pg. 12 - TSD Chain of Communication Chart

Pg. 14 - Overview of Disciplinary Infractions and Consequences

Pg. 20 - Technology Acceptable Use Policy

Pg. 20 - Appearance and Dress Code

Pg. 42 - Electronic Device/Cell Phones/Images

Pg. 47 - Grading Policy and Graduation Requirements

Pg. 64 - Special Education

Pg. 70 - Video/Audio Recording

Pg. 71 - Work Coop Program
Notes from TSD Online Academy
TSD Online Academy
Students and families participating in our TSD Online Academy program should take time to click here and read and review the TSD Online Academy Handbook (Draft). For more information regarding the TSD Online Academy please contact the following:
Special Note for TSD Online Academy Seniors:
Check your emails soon for a notice about a meeting to discuss your Graduation Portfolio requirements. Mr. Burkett is working with Mrs. Fluery-Adamek and Mrs. Sites to communicate what you need to accomplish for your Graduation Portfolio requirement.
Once again this year we will offer a full range of athletic teams and activities for our students and we look forward to another exciting year of Rocket Athletics. For more information about all of our Rocket Athletics Schedules as well as game results, please click here.
The following home athletic events will be livestreamed on the NFHS Network:
Jr. High and High School Varsity Football

JBHS Volleyball

JBHS Soccer (Boys and Girls)
*Please note NFHS access requires a subscription. Subscriptions are available on a monthly or annual basis. See the NFHS Website for more information.
Act 158 PA State Graduation Requirements
Act 158 of 2018 (Act 158), provides alternatives to Pennsylvania's statewide requirement of attaining proficiency on the three end-of-course Keystone Exams (Algebra I, Literature, and Biology) for a student to achieve statewide graduation requirements. Effective with the graduating class of 2023, students have the option to demonstrate postsecondary preparedness through one of four additional pathways that more fully illustrate college, career, and community readiness. Click here for more information regarding the Act 158 Statewide Graduation Requirement Pathways

As with any school year there will be challenges and successes along the way as we progress through 2023-24. September and October are essential months in setting the stage for a successful school year. Communication is an essential element to that success. In addition to the many School Messenger calls and emails we regularly issue we will endeavor to update this letter throughout the school year. If you have any questions please feel free to reach out to us at the school.
Chip Dickey
JBHS Principal
717-328-2146
Chip Dickey
Chip is using Smore to create beautiful newsletters