Eat. Pray. Love.
A Meditation & Balinese Cooking retreat in Amed, Bali
Nourishment isn't just about food. It's about feeding the spirit, too.
The Way I See It:
I worked for many years in a pressure cooker environment of policy and politics. My career was dedicated to changing the way people think, behave and act in order to make life better (or at least more promising) for adults and kids who are poor, new to this country or come from communities of color.

Never Say Die was the mantra that gave me the horsepower and tenacity to juggle a demanding career, passionate clients and the insanity of single-parenthood ("What do you mean your black pants don't fit ... we just bought them two months ago! This is for your class performance tonight? Can't you stand in the back row and wear jeans?!") Overwhelming thoughts raced relentlessly through my head as I attempted to maintain control (more like the illusion, truth be told) of the well-oiled machine that was my life. I brought my phone to bed every night, checking and responding to emails & texts at ungodly hours and confirming to my colleagues the nut job workaholic they had on their hands. I regularly skipped meals. I lived on a diet of scraps off my kids' dinner plates, Taco Bell, peanut butter, Red Bull and cappuccinos. Yes, really.
Food is love -- I deprived myself of both because indulgence felt unconscionably selfish. Ridiculous, right? From the outside, I looked like I had my shi*t together. But on the inside I was spinning out of physical and emotional balance. I craved peace of mind ... I craved stillness and silence ... yet the last place I wanted to be was trapped alone in my own head. I felt empty, adrift, exhausted.
Sometimes it takes a radical event to wake up and shake up your life. I had three in two weeks. The Universe evidently was determined to beat me senseless with my own shoes. I gratefully surrendered. Through a combination of yoga and meditation, I escaped the scene of the crime that was me. I learned how to transition fluidly from a state of activity to a state of stillness and silence. I learned how to access aspects of myself I hadn't previously given myself permission to awaken. I learned to live with greater grace and ease.
Today I'm as likely to meditate while splitting a cord of fire wood or sitting on a ski chairlift as I am on my yoga mat. Sometimes it's standing in my kitchen stirring risotto or chopping onions. When I cook now, I pay attention to the ingredients and how they come together. As a student of meditation and a student of life, I'm aware that everything is interconnected. When I prepare a meal with loving intent, my friends and family notice the subtle difference in both the food and the feeling of connectedness around the table.

Meditation is a bath for the mind. It helps me live with less stress and anxiety ... greater clarity and focus ... expanded compassion, empathy, creativity, love and laughter ... and a viewpoint that is more receptive to other attitudes and beliefs, which offers me a new lens into new possibilities.

This retreat is the perfect setting for listening to the whispers of your inner voice ... the one tells you what decisions to make and how to steer through various inner and outer situations. Whatever you like to call it -- Inner Guide, Compass, North Star -- it's the voice that connects your consciousness with the deep peace and contentment that is the essential you.
I don't have all the answers, but here's what I do know: Your life will work much much better when you let your deepest, innermost desires direct your choices. It will bring you freedom, peace and joy ... and when that happens, the money always seems to follow.
If you're hungry to start living from your sweet spot, I would consider it a privilege to help you.
~
Sarah
Founder & Owner, Sweet Spot Yoga LLC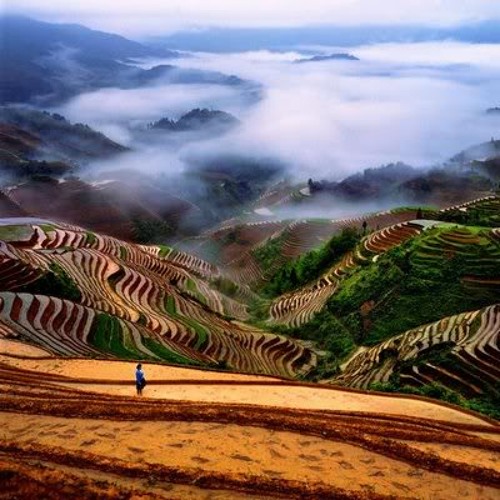 M-Factory Publishing 2014
02 Bali Market by M-Factory Publishing 2014
Each day you will:
Rise with the sun & meditate on the rugged black volcanic shoreline

Explore & practice different types of guided meditation and Pranyama breathing techniques (appropriate for all levels - no experience required)

Learn to cultivate a daily meditation practice or deepen your existing practice
Connect with like-minded people

Nourish your body with fresh, organic meals

Sleep to the sweet scents & sounds of exotic Asia

Hike, swim, snorkel, dive, dance, lounge & laugh

Practice how to live from your sweet spot
What is included in the retreat (all activities are optional):
Airport transfers to & from the Denpasar airport on arrival and departure days only (this is a 3-hour journey each way ... the scenery is breathtaking. Take my word, you won't be bored.)
Opening night cocktail party
Final evening dinner party & special Balinese dance performance
Six days of morning and evening guided meditation (no experience required)
Special outing to the Amlapura morning market with Golden Buddha resort chefs
Three cooking classes taught by local Balinese chefs in Golden Buddha's open-air kitchen using fresh local ingredients and traditional cooking techniques and equipment
Hikes, pool time and warm ocean swimming
World class snorkeling (diving and standup paddleboarding also available at an extra cost)
One-hour Balinese massage at the on-site spa
What is not included:
Meditation pillow (optional)
International airfare
Alcoholic beverages (separate from opening night cocktail party)
Lunch & dinners not associated with cooking classes
Travel insurance (highly recommended)
Additional excursions/spa treatments
Space is limited to 16.
Come alone or with a companion. You can choose accommodations for a single person if you prefer privacy. If you're attending the retreat with a companion or if you don't mind sharing a room with another attendee, you can choose the "double" option for a bit of a discount.
Prices below reflect early-bird discounts and will increase by $300 on February 1, 2015.
Single room occupancy: $2900 USD
Double room occupancy: $2500 USD
Price does not include airfare to Denpasar.
Deposit of $750 due upon enrollment. Balance due by February 15, 2015.
There are no refunds or exchanges at any time for any reason. We wish we could compensate people for unforeseen circumstances (injury, family emergency, etc.), but we have costs already incurred to reserve the retreat venue. We strongly recommend you purchase travel insurance.
Exploring the life around Amed at Bali's Eastcoast
The Area
Bunatan is a sweet little cupcake of a village at the northeastern tip of Bali. It's nestled between mountains and ocean. Rice field terraces line the hillsides. The air is fragrant with tropical flowers, salt air and incense. The sounds of Indonesia come alive at night. It's idyllic. It's breathtaking. The pace of life is deliciously slow.
Travel time to/from the island's only airport in Denpasar takes about 3 hours. Bunatan has a few small shops (warungs) selling basic necessities and several small and charming family-run restaurants serving fresh, organic meals.
The Amed region is famous for its coarse black volcanic sand beaches. Locals earn their living from fishing, salt farming and tourism. As you make your way down the mountains and through the seaside villages of Amed, check out the large open drying pans along the side of the road. Those little boxes of gourmet Bali salt you see at Whole Foods or specialty food stores? Those crusty drying pans are where their journey begins.
The snorkeling and diving is some of the best in Bali ... exquisite coral formations, tons of colorful fish and one of the best sunken ship wrecks in the world.

Our Accommodations
Our intimate retreat will take place at Golden Buddha Resort with extra lodging at Villa Paradiso and Pazzo Bungalows (all located on the same beautiful property). We will be the only group on-site for the week. That means plenty of space to relax, explore and listen to the whispers nudging you to go after the life you want.
Sarah Tripp Stephan, Founder & Owner Sweet Spot Yoga, Yoga Alliance RYT-200, Spin and Pilates Instructor
Sarah is a change-maker for athletes, executives and entrepreneurs.
After a successful 20-year career helping national and regional organizations bring about positive impact for people and our planet, Sarah shifted her focus to work at the individual level through the medicinal benefits of yoga, meditation and Pranyama breathing techniques.
She is an anatomy and alignment geek. Physiology and fearless living happily infuse her teaching style and approach. She is known for an intelligent and playful approach that breaks down abstract ideas into simple steps and analogies that make sense and make people giggle. Her single most important goal is to help students experience what it means to feel the feeling of being in their own body. As that inward journey begins to unfold, she helps people taste a new way to be in the world and bring more of what meditation and yoga has to offer into their daily lives. Sarah received her 200-hour RYT certification through Yoga Medicine by Tiffany Cruikshank. She continues to study under Tiffany's guidance along with Jason Crandell and Noah Maze as she pursues her 500-hour RYT credential.

When she's not on her yoga mat, you can find her at one of two extremes: curled in a hammock with a book or getting an adrenaline fix on her Ducati, snowboard or surfboard.
Sarah holds a degree in English from Carleton College.