ECO HOME
THE GREENEST HOME YOU CAN LIVE IN THE 21ST CENTURY!!
MADE AND DESIGNED BY THE GREENEST PERSON YOU WILL EVER MEET
WANNA BE GREEN THEN LOOK AND READ THE BENEFITS OF THIS DESIGN THAT CAN BE THE FUTURE TRENDS OF 2015.
THERE ARE WAYS TO BE GREEN AND FABULOUS AT THE SAME TIME.
This home would be Eco-friendly on how it uses energy by its energy efficient appliances that are approved by Energy star. You can make your home green by turning off you electronics and appliances when not in use. This can really help with your electrical bills and especially the environment. To help more separate your trash from reusable materials like boxes, papers, can and etc.
To make it better add some plants too I will suggest these plants like the Festone Rose Plant, Golden Pathos Devil's Ivy, African Viole and the Aloe Vera. These plants can really help you and the environment at the same time. The plants purifies the air except the aloe vera and that these plants are low maintenance that people who just started taking interests on plants can really help them learn more. It can survive on the Temperate Broadleaf Biome. This biome is an environment where it is a bit hot but has great vegetation. The vegetation it has tall trees that are 20-60 feet and that animals like the skunk and the white tail dear can live here. The soil is good and rich due to the fact that it has rich nutrients in the soil. So vegetables that can grow here can be green beans, eggplants, tomatoes, and okra. For herbicide and pesticide, I would choose and try to make organic ones, since pesticides and herbicides has its own affect on the environment. Fertilizers I will try to use less of it and I would keep away from bodies of water to avoid water pollution.
For transportation, I would choose a car that doesn't use diesel and it doesn't it much gas and energy. But if the weather is nice just try to use you bike or just walk especially if its less than 3 km. these can help you clear your mind at the same time.
The type(s) of waste management system that can be included to the house are organic and recycling types. I will have containers on dividing solid and liquid types .
CHEMICALS THAT SHOULD BE TAKEN CAUTION
The chemicals that can be found in the house that are toxic fro your pets and humans are ammonia, chlorine, phosphoric acid. To know more about these chemicals we need to know about what is made of it. For example ammonia it is made of nitrogen and hydrogen. To go more deeper I will show an Bohr-Rutherford diagram of one of the elements found in ammonia like nitrogen (look on the picture below of this paragraph)
You can find the Nitrogen on group 15 and period 2 and it is a non-metal meaning it can be a gas or powdery substance.
SAVE ENERGY!!
How can you save energy?
-Well you can save energy on how you get it from, which is your energy source.
The energy source that can be reusable and safely are hydroelectricity and solar energy.
These types of energy source are clean and safe. Kt doesn't have a huge impact on the environment and it produces energy in a large amount per day.
What types of physical structures make a house more energy efficient? How can you design a home that will reduce wasted energy?
Upgrade windows
Plant trees
Improve efficiency on hot water system
Replace traditional light bulbs with compact fluorescent lamps (CFLs)
Energy Efficient Appliances
-LG 4.6 Cu. Ft. Front Load Washer
-Samsung 33" 24.7 Cu. Ft
-Samsung 50" 1080p 60Hz LED Smart TV
.These are the few appliances that I would choose for my home. These are approved are the energy star org. The reason why I choose these because its is energy efficient and it gives a high quality service that can really you for years and with your pockets with the electrical bills
SPACE IS AHEAD ON THE WAY
Computer Technology
- NASA has helped us to improve our computer technology, since we have to upgrade our technology to find new ways on exploring the unknown that is beyond our reach until to this day that it maybe discovered. This was improve ]ed on exploring mars with high-resolution 3-D maps with the collaboration of Google Inc., since Google has a large vast of data management and massively distributed computing, to human-computer interfaces.

With companies like Inter sense. NASA has been funding on improving on its software advancement, it has helped the enhancement of photos and videos simulation training, and medical applications.
Portless and Cordless Vacuum
-On the Apollo and Gemini mission created by Black & Decker has helped to clean and change the way around the house. This helped on the Apollo mission kn taking lunar samples by having a self-contained drill that is capable of taking in samples neatly. The Black & Decker were tasked on developing a self contained drill motor that is sure on taking small amounts of power.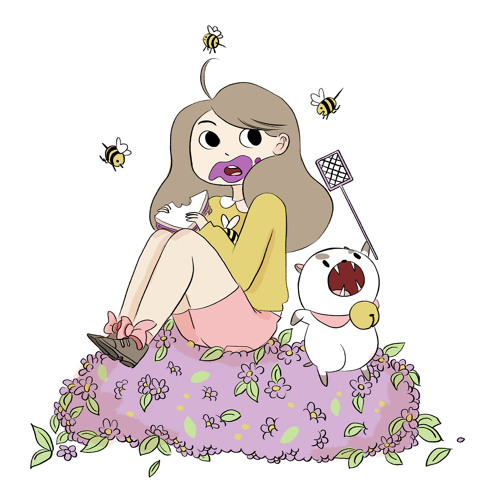 user27045618
PuppyCat's Story by user27045618