ONE DIRECTION
Erin K. 8-513
2010

The boys first met when they were put together as a band on July 23rd, 2010 at the X Factor Britain bootcamp.

2012

In 2012, One Direction kicked off their album tour, titled Up All Night.

2013

Here are the boys now after a photoshoot.
One Direction's beginning
In 2010, each of the 5 boys auditioned solo for the X Factor in Britain. They all made it through until the end of bootcamp, July 23rd, when they kicked off the majority of the contestants, including them. As the boys were leaving to go back home, the judges called them, and four girls, back to the stage. Nicole Sherzinger said to them "You are just too good to let go," and formed two separate groups, one girl band (Belle Amie) and one boy band (One Direction). One Direction made it all the way through the X Factor until the finals. Simon Cowell, their mentor, signed them on his record deal, and they have made two albums and started two tours since.
One Direction - What Makes You Beautiful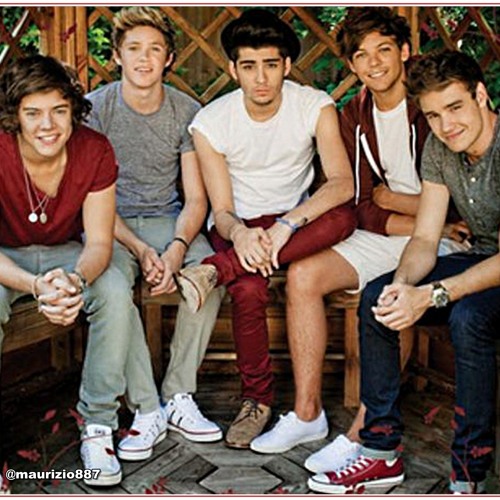 Studentfive
One Direction Facts by Studentfive