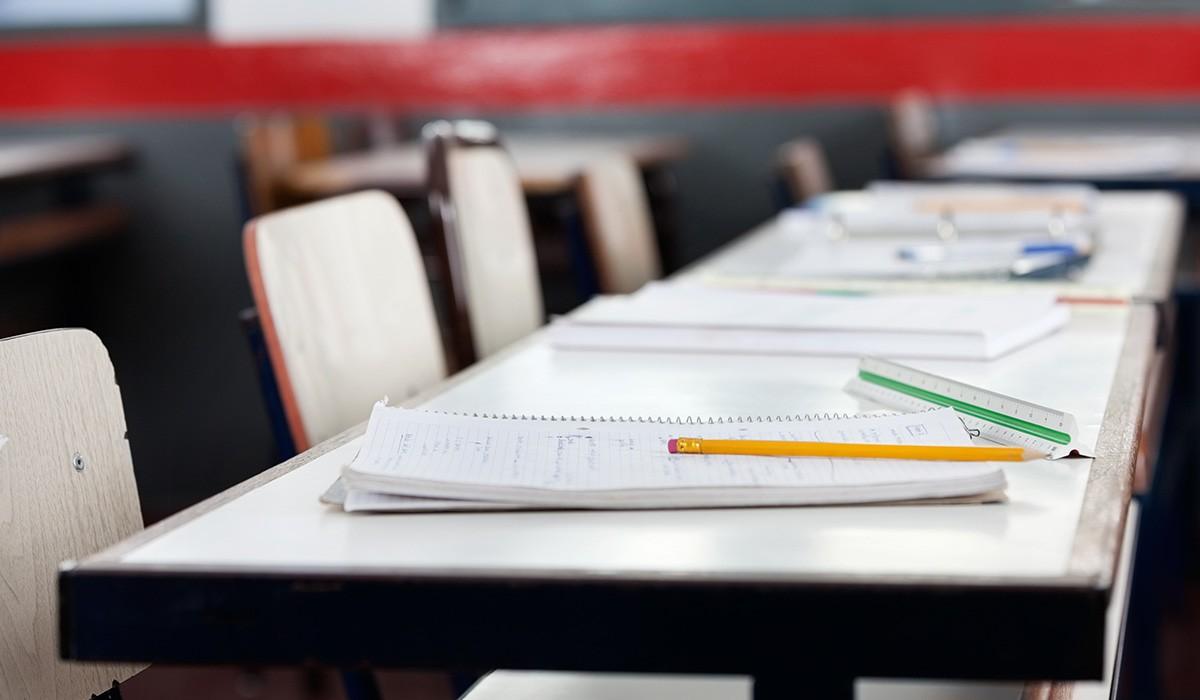 ALL BULLDOG
October 17-22, 2022 Marysville Jr/Sr High School
HELPING OTHERS
I am still learning about the great things that organizations do here at Marysville Jr/Sr High School to benefit our community. I had a nice visit with Mrs. Hynek to learn more about the CTSO Trick-or-Treat So Others Can Eat the other day. Here's what I learned: CTSO stands for Career & Technical Service Organization and includes some of our most active organizations in our school, Future Business Leaders of America (FBLA), Family, Career and Community Leaders of America (FCCLA), and Future Farmers of America (FFA). And we have gone door to door in the community to collect canned and boxed goods for the Marshall County Helping Hands Food Pantry for the last five years. This important project has helped to make sure that our pantry is full going into the winter months to benefit those in our community who might need food when things run short. It was fun having students come by our house to pick up canned goods and then having other students show up, realizing that they were just a little too late to get our donation. But I know our sponsors Mrs. Hynek (FBLA), Mrs. Siemens & Mr. Piepho (FFA), and Mrs. Sandmann (FCCLA) are working hard to make sure their students are developing a service attitude and learn that a simple act of being kind can make a huge difference in someone's life. Nice job everyone!
Tim Woodcock, Principal
Lady Bulldog Tennis Team 2nd at State!!!
Shea Kramer placed 5th, Grace Winkler and Kadence Spurgeon won 7th, and Aubree Vering and Rose Latta finished 8th. Ava Spicer wasn't able to make it to the second day but competed hard and represented the Bulldogs well. Nice job ladies! (Click on the pic for link to the tennis Twitter page.)

Club Connection:
Register today for the MHS Cheer Color Run!! Come out and support the MHS Cheerleaders on October 22nd. All proceeds will go to help them with the cost of Cheer Camp and other expenses. Early registration will guarantee you a T-Shirt for the day of the run. Registration opens at 8:30 am and the Run starts at 9am.
$30 with T-Shirt $25 without. T-Shirt Deadline is October 18th. It's going to be fun so invite a friend!
https://idntiteez.chipply.com/mhscolorrun/store.aspx

Thank you to everyone who participated in our 5th annual CTSO Trick-or-Treat So Others Can Eat community service project for the Marshall County Helping Hands Food Pantry!
One hundred and twelve Bulldog students participated, and over 3,900 items were collected!
The biggest thank you goes out to everyone who donated to this activity! We appreciate it immensely!
Donkey Basketball will be coming to Marysville on November 9th in the gym, thanks for FCCLA! Mark your calendars to come and cheer on your favorite team riding donkeys for a great cause!

Playoff-Bound: Dogs roll to a 43-13 victory over Hiawatha!
Upcoming Events @ MJSHS
October 17
JV/FR Football @ Hiawatha, 6pm
October 19
EARLY RELEASE @ 2pm
October 21
Football @ Clay Center, 7pm
October 22
ACT @ Marysville
Cross Country Regionals @ Leonardville Golf Course 9am
Volleyball Sub-state @ Minneapolis
Cross Country Breaking Records!
Cross Country had a great day at the NCKL meet in Concordia last week. The boys finished 2nd as a team and Silas Miller broke his own school record after running the course in 15:50! Nathan Miller finished 10th. Brynn O'Neil broke the school record with a 20:42!! There were lots of PR's (Personal Records) for the rest of the team. Good luck at regionals in Leonardville this Saturday!

Teacher of the Week: Mrs. Karen Hynek
Mrs. Hynek is always on the move. Her work on developing leadership opportunities for the students in FBLA is apparent each and every day. Students can be seen all around the school and in the classroom working hard to make our school a better place. And her students develop that servant leadership as well. Nice job, Mrs. Hynek!
Bulldogs of the Week in High School: Dominic Edwards & Olivia Duever
Dominic was caught picking up others trash in the lunchroom and throwing it away when he didn't have to. He wants our school and our community to be a better place. Nice job, Dominic!

Olivia is a very approachable and friendly person. She is helpful to others. She is a natural leader as she is organized, dependable and proactive. Keep it up, Olivia!

Bulldog of the Week in Junior High: Keagan Bennett
Keagan has done an excellent job of transitioning to junior high. He is very independent and confident young man. He has made many new friends with his friendly smile, outgoing personality, and good manners. Keagan loves school and being a Bulldog!

Bulldog of the Week Winners
Don't forget that High School Bulldogs of the Week get to park at the start of the bus lane on Walnut Street. Or they can have a movie pass to the Astro 3 Theater! Our Junior High Bulldog automatically gets a movie pass to Astro 3!
Counselor's Corner
ACT in Marysville, October 22
Please contact Mrs. Behrens at lbehrens@usd364.org to get instructions on how to download the PowerSchool app for parents.
Mrs. Crome's clothing closet is full! Thank you to everyone who has donated shirts, pants, jackets, shoes, backpacks and more. If you have smaller clothing to donate, please contact Moriah at MES!
Thanks again!
Congrats to the Marysville JV Volleyball team for finishing their season with a 2nd place finish at the Wabaunsee tournament this last weekend. The varsity played well at the Sabetha tournament but just missed tournament play due to a tie-breaker. The varsity ladies finished their regular season with a record of 18-14. They will play at a Minneapolis this weekend for Sub-state! Good luck, Bulldogs!

Lunch Menu: October 17-21, 2022
Monday:
Chicken Nuggets, Wheat Roll OR Deli Sandwich
Mashed Potatoes, Country Gravy, Steamed Broccoli, Pineapple Tidbits, Milk
Tuesday:
Hot Dog OR Pick 2 Garden Bar/Muffin
Baked Beans, Curly Fries, Applesauce, Milk
Wednesday:
Taco Crunch Salad OR Pick 2 Garden Bar
Muffin, Refried Beans, Steamed Corn, Sliced Peaches, Milk
Thursday:
Hamburger OR Pick 2 Garden Bar & Breadstick
Carrots, Scalloped Potatoes, Tropical Fruit, Milk
Friday:
Fiestada OR Uncrustable
Potato Wedges, Steamed Corn, Sliced Peaches, Milk
Timothy Woodcock
Timothy is using Smore to create beautiful newsletters