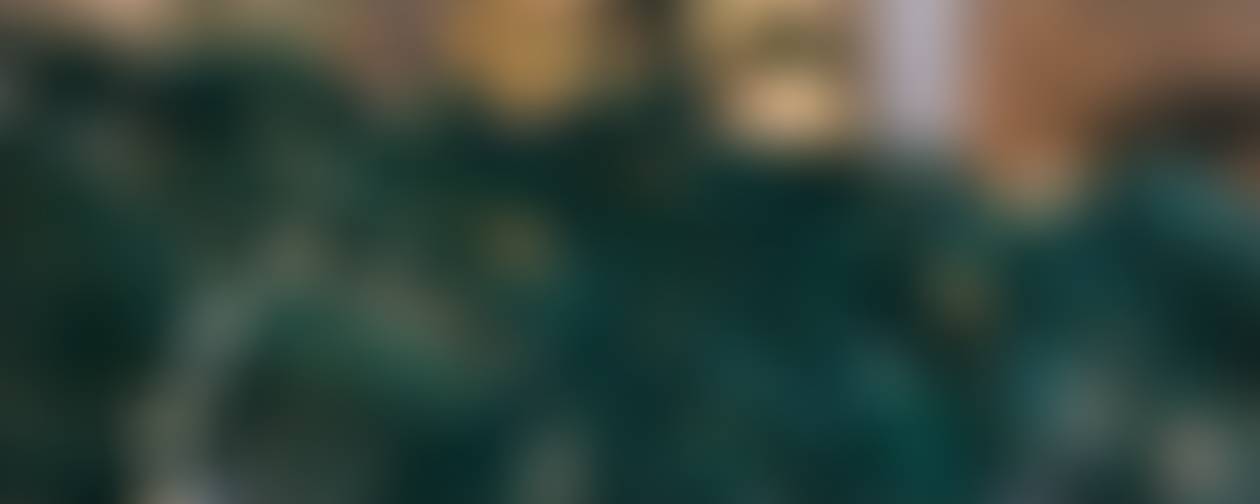 Chase Middle School
March Newsletter
Upcoming Events
8- Spring Fling Dance

9- Grace Med @ Chase
9- End of 3rd Quarter
10- No School
13-17 Spring Break
20- Practice Begins
24- Grade 6 Social
27- Honor Roll Assembly Gr. 8 @ 2:15
28- Honor Roll Assembly Gr. 7 @ 2:15
29- Honor Roll Assembly Gr. 6 @ 2:15
30- Girls' Soccer vs. Robinson
31- Spring Picture Day
Dear Chase Families,
Welcome to March and the beginning of fourth quarter Cougar families! Our third quarter ends on March 9th. Please remind your student to get any missing assignments turned in before March 7th at 3pm. Grades will be posted in TylerSis March 20th. Students will be out of school for spring break March10-17th. We look forward to seeing all students back to begin the fourth quarter on March 20th. March also marks the beginning of state assessments. We will begin with the 8th grade Science Assessment the week of March 27th. Reading and Math state assessments will be in April. We appreciate the support of all parents in getting your student to school every day. We cannot stress enough the importance of attendance and participation in class for students finding success and achieving at their fullest potential. March will also bring us our last student recognition assemblies of the school year. The dates are listed on our school calendar and below.
Finally, Congratulations to our Boys Basketball team on an outstanding season! These players expanded their talents and developed skills that they can use on and off the court. We are proud of them all! Have a wonderful spring break!
Student Recognition Assemblies– 2:15
8th grade March 27

7th grade March 28

6th grade March 29
Ms. Spalding
Principal
Beginning July 1, 2023, Topeka Public Schools is moving to a new fully integrated Student Information System, Synergy by Edupoint.

This one system will replace the district's current student information system into one platform that will host and manage student data in an efficient and user-friendly manner.

Synergy will provide access to both parents and students, just like our current system. However, with Synergy, Parents/Guardians will use a single sign-on to access all of their children's information regardless of school.

As part of the seamless Synergy Education Platform, Synergy SIS enables schools and districts to easily extend functionality to include online registration, CI3T, assessment, analytics, and special education management in a single platform.

More information will be shared with families in the coming months.

Mariah Brown, an 8th-grade student at Chase Middle School, recently was honored when she won the 45th Wilberta Williams Black History Essay Contest. Mariah wrote her essay about mistrust of the medical field among black Americans. She was honored by the Topeka Alumnae Chapter of Delta Sigma Theta Sorority. She was given a chance to read her essay aloud at the ceremony where she received her award. Mariah was also interviewed and featured on Channel 13 news for her success. We are super proud of Mariah, Congratulations!

22/23 Yearbooks On Sale NOW
If you wish to purchase your 22/23 yearbook in the office, please take the exact amount or check payable to CMS Activity Fund. Or Click on the link below to order on-line. Yearbooks are $15 each and on sale now. Yearbooks will be delivered to students before school dismisses in May.

Chase Middle School is fortunate to have acquired hygiene items to provide our families with items they may need. Here is a list of items that we currently have in stock. If your family has a need for any of these items, you can fill out this simple form, or call us with which items you need. This link will also be on our school website to access as needed.
Laundry detergent

Deodorant

Chapstick

Combs

Toothpaste

2 in 1 Shampoo/Conditioner

Face wash

Bar soap

Hand sanitizer
This month in ELA for 8th grade, students will be reading The Diary of Anne Frank. They will learn about the Holocaust and World War 2 as part of this collection. They will be reading the play version of the story, and they will learn about the elements of drama as they read. At the end of this collection, students will complete a project investigating the life of Anne Frank. Students will also go on two virtual field trips as part of this unit: one to the Holocaust Museum in Washington DC and another to The Secret Annex in Amsterdam.

GraceMed will be at Chase Middle School, providing dental cleanings during the school day on Thursday, March 9. If you would like your student to be seen by a hygienist, please complete the following link. A representative from GraceMed will contact you directly with more
information. https://gracemed.org/dental-consent You may contact GraceMed directly at (785) 861-8800 or via their website: https://gracemed.org

February Students of the Month
Any student having problems with their chromebook should contact Mrs. Schwanke, Media Specialist at Chase. She can help determine if repairs are needed and help answer questions about "chromebook health"! Call 295-3840 or see Mrs. Schwanke's Techology Help page at:
Ask A Child Therapist (AACT)
A general statement of our dress code may be defined with three words: NEAT, CLEAN, AND SCHOOL APPROPRIATE. In middle school, we believe preparation for the work world of adults begins. Therefore, the purpose of a dress code is to encourage students to dress tastefully and school appropriate.
Page 10 Not Acceptable Clothing for School: Tank tops, spaghetti straps, low cut blouses, see through blouses, halters, half-shirts, midriff tops, hats, shirts with oversized armholes, bare feet, slippers, short shorts and skirts, bedroom slippers, low riding and sagging pants, chains, and spike jewelry. Any item that makes references to illegal drugs, alcohol, violence, guns, gangs, profane statements or of a sexual nature cannot be worn. Jeans with cuts/holes in them that are too revealing should also not be worn to school. Hoodies may not be worn over the head in the building. Other Guidelines: • Overalls must be worn with both straps up or tucked in. • Pant legs must be uniform. (You may not have one pant leg rolled up or use rubber bands on pant legs.) • Hats, sunglasses, combs, and picks are not to be worn in the building.
This list does not include every possible clothing description that may be deemed inappropriate. School administration reserves the right to determine what is acceptable or appropriate dress at Chase Middle School. Clothing Consequences In all cases in which students are wearing inappropriate clothing, they will first be given the option of correcting the situation. If they refuse, it will become a disciplinary matter and a consequence will result.

Chase Middle School takes no responsibility for lost, stolen or broken personal items. We discourage students from bringing ANY electronic devices (including cellphones and wireless earpods), toys or games to school and they must remain OFF in the classroom. Lasers are not allowed in school. Electronic devices including cellphones and wireless earpods used during the school day will be brought to office by an administrator and secured until the end of day. We discourage parents from sending presents, balloons, flowers etc to their children at school. We do not have a safe place to store these during the day. Our school will not take responsibility for these items.

Notice of Non-Discrimination
The Topeka Public Schools, Unified School District No. 501 is committed to affirmative action and equal opportunity. No person shall, on the basis of age, race, color, creed, religion, sex, sexual orientation, gender, gender identity or expression, disability, national origin or ancestry be denied lawful access to any appropriate educational service, program or activity provided by the school district. The Title VI and Title IX compliance coordinator is the Assistant Superintendent for Teaching/Learning/Administration. The Section 504/Title II compliance coordinator is the Coordinator of College and Career Ready Services. For employment, the EEO/AA officer is the General Director of Human Resources. All compliance coordinators may be contacted at 624 SW 24th Street, Topeka, KS 66611-1294, (785) 295-3000. The clerk of the Board of Education has been designated to receive and redirect or handle inquiries regarding nondiscrimination policies, regulations and procedures. The clerk may be contacted by calling (785) 295-3045 or by writing to 624 SW 24th Street, Topeka, KS 66611-1294.