Data Byte
A technology tidbit to "chew" on
Jam of the Month
Check out my pick for this month. The weather is fab. The waves are rolling. Grab a club soda and enjoy some Marley while you peruse this flyer.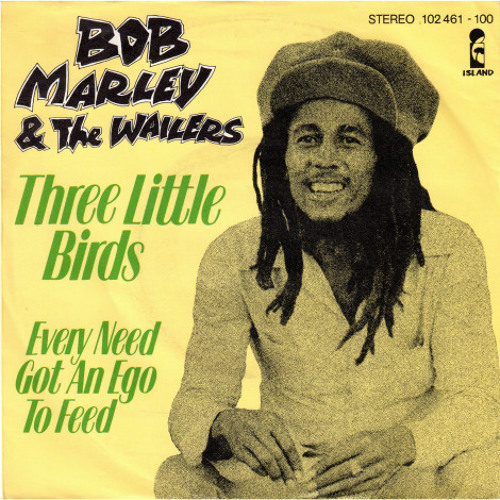 Ahmed Yehia 68
Bob Marley- Three Little Birds by Ahmed Yehia 68
GaGa for Google
We are either using (or hear about other people using) the Google Suite of Education Apps on a daily basis. Not sure what they're all about? See below for a brief overview of the products Google offers:
Google Drive is like an online hard drive where you can store all your files - stories, designs, drawings, recordings, videos - anything! As part of Google Apps for Education, Drive has unlimited storage, so you and your students don't have to worry about full disks, deleting old files, or losing anything when a computer crashes. You can access your files from any device, and, best of all, you never have to save: Drive automatically saves every time you make an edit!
Google Apps for Education also includes a number of Google products that promote collaboration among students and with their teachers. Students can work together, in class or at home, to complete assignments and group projects. All of their work is auto-saved, and they can even edit without WiFi.
Google Docs: documents come to life with smart editing and styling tools to help you easily format text and paragraphs. Choose from thousands of fonts, plus add links, images, drawings, and tables
Google Sheets: spreadsheets for analyzing, visualizing, and charting data
Google Forms: quick & easy surveys to gather information
Google Slides: a presentation tool that makes it easy to tell stories
Google Drawings: Graphics and flowchart creation with shapes, text, and images
This is the first installment in our GaGa for Google series. If you have specific questions or would like more info or training on a specific product, please fill out the survey below.
Want to know more about a certain product or have questions? Fill out the survey at the end of this flyer and your question may be featured in next month's article!
Google also offers free training on all its products online. Just Google :) Google Education training.

Little Time-savers
When making Magic Calendars and sending out notes, I would CONSTANTLY find myself needing to embed links to Google files, websites, or instructions.
The trick to hyperlinking quickly? Ctrl+K
Copy the URL of the site you would like in a hyperlink, select the text, then hit Ctrl+K. You should then see a pop-up that defaults you to the place where you can Ctrl+V (paste) the link.
See it in action by clicking
here
.
EXCEL-lent Point!
The video below is a great resource if you are looking to learn how to use a VLOOKUP in Excel.
Microsoft Excel 2013 Training -- Using the VLOOKUP Function
Your opinion matters... Please answer these 3 questions.
Coming Next Month...
Report Training!

Beginning in next Month's Data Byte, there will be one monthly training on a data report. Learn the ins and outs and how to best utilize the reports you receive on your Daily Data Updates.