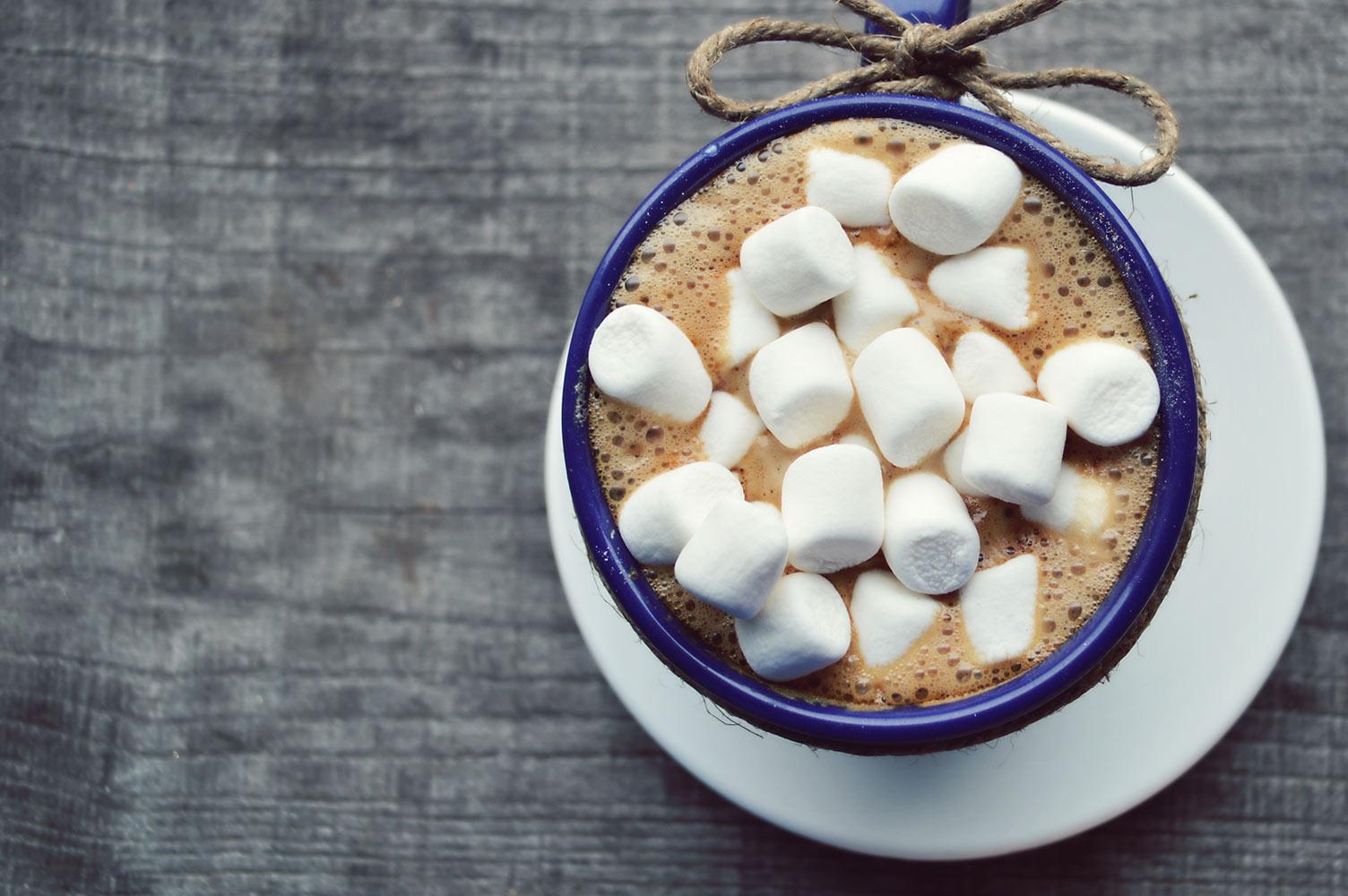 Student & Family Bulletin
Mount Baker Middle School Feb 27 - March 10
Parents/Guardians please use the student drop off/pick up off of LaVenture Street in the morning and afternoon. Thank you
***We do not have supervision until 7:00A.M.

Please do not drop students off prior to 7:00 A.M.
IN THIS WEEK'S BULLETIN...
Student Handbook
Important Dates and Reminders
8th Grade Registration for High School
Student of the Month
Warm Beach Field Trip
Parent Group
Library Announcements
Nurse's Corner
Boys and Girls Club Information
Parent Notifications
Calendar: Important Dates
Tuesday, March 7: Band Concert at MVHS 7:00 PM
Wednesday, March 8: School is in session - regular day (change in calendar)
Monday/Tuesday, March 13 and 14: 6th grade students to Warm Beach
Wednesday, March 15: Early Release - students out at 12:00 PM
Wednesday, March 22: Early Release - students out at 12:00 PM
Wednesday, March 29: Early Release - students out at 12:00 PM
Thursday, March 30: Early Release and Conferences
April 3 - 7: Spring Break NO School
Monday, April 10: School resumes
Wednesday, April 12: 7th grade students to Warm Beach
Wednesday, April 19: Early Release - students out at 12:00 PM
Wednesday, April 26: Early Release - students out at 12:00 PM
Thursday, April 27: 8th grade students to Warm Beach
8th Grade Student High School Registration
8th Graders: High School Registration is starting soon! All 8th grade students will be given time during school to request their high school classes Monday, March 6- Friday, March 10. For all information that students will receive in classes, please refer to the MVHS Registration Website. If you have any questions, please email your student's counselor.
STUDENT OF THE MONTH
Students are nominated by staff for representing a character trait that has been pre-determined by our Positive Structure staff team. The character trait for January was perserverance. Those students earned a pizza party on January 27th to celebrate! The character trait for February is Break-Through Students (growth). Selected students for January were:
Axel F. H. - 6th grade
Rosalva C.-C. - 6th grade
Mya J. - 6th grade
Brandon C. - 7th grade
Damaris H. - 7th grade
Maxwell G. - 7th grade
Rosemary H. - 8th grade
Alson L. - 8th grade
CONGRATULATIONS!
6th Grade Warm Beach Field Trip
Our 6th grade students will be off to Warm Beach on March 13 and 14. This is NOT an overnight field trip. Permission slips were sent home on 2/28/23 with all 6th grde students. Please note that this is NOT an overnight trip. Students must have a filled out and signed permission slip to attend. Students not attending will be assigned to a teacher.
Monday, March 13, 2023 and Tuesday, March 14, 2023
Warm Beach Camp & Conference Center
20800 Marine Drive
Stanwood, WA 98292
360-652-7575 / 800-228-6724
Daily Schedule
Buses depart MBMS at 7:45am sharp
Team Building Activities

Outdoor Education

Lunch is provided
Buses load at 1:00pm and depart Warm Beach at 1:15pm sharp
Student will arrive back at MBMS prior to the 2:00pm school dismissal
Important Reminders
Students without a permission slip will remain at school with a staff member.

This is a school related event, so school rules apply.

Please do not send electronic devices with your child - NO cell phones, airpods, etc. Warm Beach and the school are not responsible for lost or stolen items.

Please leave backpacks at home.

Wear weather appropriate clothing and shoes.

Close toed shoes only (No flip flops, sandals, or Crocs).

Bring a water bottle.
World-Class Instructional Design and Assessment (WIDA) -
Each year, students who are acquiring English will be taking the WIDA language profiency assessment in four areas: Listening, Reading, Speaking, and Writing.
Testing Window: January 30th - March 24th.
If you need more information or have questions, please call the school or email Mrs. McNeal (smcneal@mvsd320.org)
Skyward and Grades
PLEASE CHECK SKYWARD WEEKLY for student progress and assignment completion. Missing assignments are increasing and we want students engaging in their learning and completing the assignments so teachers can assess their progress toward standards. If you have questions about an assignment or grade, please connect with your student's teacher. If you need your Skyward access information please contact the main office.

LIBRARY ANNOUNCEMENTS
Ms. Gwen Rodrigues is the new Mount Baker school librarian. The library is open Monday-Thursday, 8:30-1:15. Every student visits the library during their language arts class on a 3-week rotation. Ms. Rodrigues is in need of 3 parent volunteers to help with decorating bulletin boards, repairing books, and light maintenance work. If you can volunteer, please email mountbaker.library@mvsd320.org.

Thanks and Happy Reading!
NURSE'S CORNER
STUDENT HEALTH UPDATES
Healthy learners are successful learners! As we approach the spring season of field trips and preparation for next school year, we are updating health information on our students. You can ensure that we have the most recent health information for your student by emailing the nurse or calling the office. Thank you for letting us know if there are any ways we can provide health support for your student during the school day.
ALLERGIES
Spring allergy season is coming soon. If your student has seasonal allergies, please be sure the nurse office has this information. If you would like your student to have medication at school for any reason, you may pick up the appropriate form in the school office to take to your doctor and discuss.
6TH GRADERS- Tdap Booster Vaccine Requirement for 7th grade
Immunization compliance is required by Washington state for school attendance. We want to give you a heads up that there is a Tdap booster vaccination requirement for entry into 7th grade. Please keep this in mind as you schedule doctor appointments this spring, and get a head start toward move-up to 7th grade in the fall! To satisfy this requirement, we must have either (1) medical documentation of this Tdap vaccination or (2) a current, valid exemption form on file with the school office. Please contact the nurse office for any questions.
Nurse Angela & Nurse Lynn
BOYS AND GIRLS CLUB INFO
We are pleased to announce that Boys and Girls Club has returned to Mount Baker this year. Please see that attached flyer or stop by the MBMS office for more information.
ATTENDANCE
Attendance directly relates to student academic growth and success as well as connections to the school community. Encouraging regular school attendance is one of the most powerful ways parents and guardians can prepare their student for success—both in school and in life. Making school attendance a priority can help students get better grades, develop healthy life habits, avoid dangerous behavior and have a better chance of graduating from high school. Please plan appointments outside the school day, arrive on time, and limit vacations to school breaks. Make attendance a priority!
SAFETY/SECURITY
For the safety of our staff, students, and school community, please use the student drop off/pick up area located on LaVenture Road - west side of the building. Students riding the bus will load/unload in the bus zone located in the north parking lot near Section Street. Access from the north side will be limited to students entering before and after school. The gate will be locked during school hours. For visitors during school hours, a buzzer system, on the wall next to the main entrance, will be utilized during school hours. All visitors must use the buzzer when visiting campus and sign in.
VOLUNTEER PROGRAM
Mount Baker parents are encouraged to volunteer as mentors, tutors, chaperones, classroom or office assistants, and as needed for special projects. The Mount Vernon School District policy requires all volunteers complete a Volunteer Application prior to volunteering in schools.
The new Online Volunteer Application is available at https://mountvernonvolunteers.hrmplus.net/
All volunteers must complete a new online application regardless of their previous approval date. We encourage parents and community members to volunteer by working in classrooms, assisting with activities, coaching and chaperoning students on field trips. Field trip chaperones must complete their application at least two (2) weeks prior to the trip.
We look forward to another great school year and the contribution of our volunteers!
Nondiscrimination Policy
ENGLISH:
NONDISCRIMINATION
The Mount Vernon School District does not discriminate in employment, programs, or activities on the basis of age, race, color, national origin, creed, religion, sex, sexual orientation, gender expression, gender identity, honorably discharged veteran or military status, or the presence of any sensory, mental or physical disability or use of a trained guide dog or service animal by a person with a disability and provides equal access to the Boy Scouts and other designated youth groups. Inquiries regarding compliance and/or grievance procedures may be directed to the District's Title IX/Civil Rights Compliance Coordinator, Jon Ronngren, Director, 124 E. Lawrence Street, Mount Vernon, WA 98273 (360)428-6110; Section 504/ADA Coordinator, Clint Carlton, Executive Director/Student Support Services, 920 S. Second Street, Mount Vernon, WA 98273, (360)428-6141.
SPANISH:
NO DISCRIMINACIÓN
El Distrito Escolar de Mount Vernon no discrimina en ninguno de los programas o actividades según el sexo, la raza, el credo, la religión, el color, el origen nacional, la edad, el ser veterano o la situación militar, la orientación sexual, la expresión de género, la identidad de género, discapacidad o el uso de un perro guía capacitado o animal de servicio y proporciona un acceso equitativo a los Boy Scouts y otros grupos de jóvenes designados. Las preguntas en cuanto al cumplimiento y/o los procedimientos de resolución de conflictos pueden dirigirse al Coordinador de Quejas de los Derechos Civiles del Distrito/Título IX, Jon Ronngren, Director, 124 E. Lawrence Street Mount Vernon, WA 98273, (360)428-6110; Coordinador de la Legislación para los Estadounidenses con Discapacidades/Sección 504, Clint Carlton, Director Ejecutivo de Servicios de Apoyo Estudiantil, 920 S. Second Street, Mount Vernon, WA 98273, (360)428-6141.
RUSSIAN:
НЕДОПУЩЕНИЕ ДИСКРИМИНАЦИИ
Маунт Вернон школьный округ предоставляет равные права и возможности участия во всех программах или видах деятельности независимо от пола, расы, вероисповедания, религиозных взглядов, цвета кожи, национальности, возраста, статуса ветерана или военнослужащего, сексуальной ориентации, гендерного самовыражения или самоопределения, инвалидности или использования обученной собаки-поводыря или животного-поводыря, и предоставляет равный доступ бойскаутам и другим специализированным молодёжным группам. С вопросами и жалобами о возможной дискриминации обращайтесь к следующему ответственному работнику (работникам): Титул IX/гражданских прав, Jon Ronngren, директор, 124 E. Lawrence Street Mount Vernon, WA 98273, (360)428-6110; Секция 504 / Координатор ADA, Клинт Карлтон, Директор Специальных и Вспомогательных Служб, 920 S. Second Street Mount Vernon, WA 98273, (360)428-6141.
PARENT NOTIFICATIONS
Parent Notification for Local Educational Agency and School
Citizen Complaint Against a School District or Other School Service Provider.
A citizen complaint is a written statement that alleges a violation of a federal rule, law or regulation, or state regulation that applies to a federal program. • Anyone can file a citizen complaint. • There is no special form. • There is no need to know the law that governs a federal program to file a complaint. Please contact Your School Contact with questions @ 360-428-6127 for the information you need to move forward. You may also access this online https://www.k12.wa.us/about-ospi/contact-us/how-file-complaint
Title 1 Schoolwide Program
The Title 1 Schoolwide Program helps us increase the academic achievement of students by providing additional services to students. To accomplish our goals the school and the district use student assessment data to determine areas of need and outline a plan for addressing student needs. We structure professional development activities to support the needs, we connect the school with parents and the community, and we formulate an evaluation plan to monitor the progress of our efforts.
As a school that receives federal Title I funds we must meet some specific federal rules. These include providing information to families regarding teacher and Para Educator qualifications, parent involvement, and schoolwide planning.
Parents' Right-to-Know — Student Achievement
We provide every parent with information that describes the level of academic achievement reached by their child. This information provides the child's achievement on state and district assessments and is sent home formally in June. We strive to communicate throughout the school year in multiple ways regarding student achievement and learning progress.
School's Written Family Involvement Policy
We have a written parent involvement policy outlining how we work together as a school community to support all of our students, staff, and families. The current Parent Involvement Policy can be requested at your school, Also, you may view it on our School Webpage at your web page link to school's family Involvement Policy.
Title I, Part A Meeting
We invite parents to learn more about Title I, Part A programs operating at our school by attending school and district meetings throughout the year. In the Spring we host a meeting where we explain the requirements of this federal program and let parents know they have a right to be involved in school program activities funded by Title I, Part A.
Parents' Right-to-Know — Highly-qualified Teachers
We provide timely notice to every parent if a teacher who is not highly qualified has been assigned or has taught their child for four or more consecutive weeks. All of our teachers meet the federal highly qualified status. In addition, our Para Educators working with children on academic support also meet the required federal highly qualified requirements.
School-Parent Compact— Shared Responsibility
We work together, families and the school, to share in the responsibility of the high-quality education for each child. Working closely with the parents of children who receive Title I, Part A services we create School-Parent Compacts each year. This compact takes the form of a written agreement that identifies shared responsibilities that parents, school staff, and students carry out to improve academic achievement.
You may access the Mount Vernon School Districts report card that includes student achievement disaggregated by category-graduation rates, LEA performance, and other required information outlined in ESSA Section 111(h)(2). For a paper copy or for assistance, please contact your child's school office. You may also access online at http://reportcard.ospi.k12.wa.us
English Learner (EL) Students
English Learner (EL) Students: Parent and Family Outreach Title III require that LEAs implement an effective means of outreach to parents of ELLs to [ESSA Section 1112(e) (3)(A),(B)&(C)]: • Inform parents on how they can be active participants in * Assisting their children to learn English, * Achieving high levels in core academic subjects, and *Meeting the state's academic content and student academic achievement standards as all students are expected to meet. • Seek parent input into the development and evaluation of the LEAs' ELL program. * Notify parents of their right to have opportunities for regular meetings for the purpose of formulating and responding to recommendations from parents of students participating in Title I or Title III programs
Leanne Plumly
Leanne is using Smore to create beautiful newsletters