Threats to coral reefs
By Sam, Alyssa ,Jessica,Micha,Randall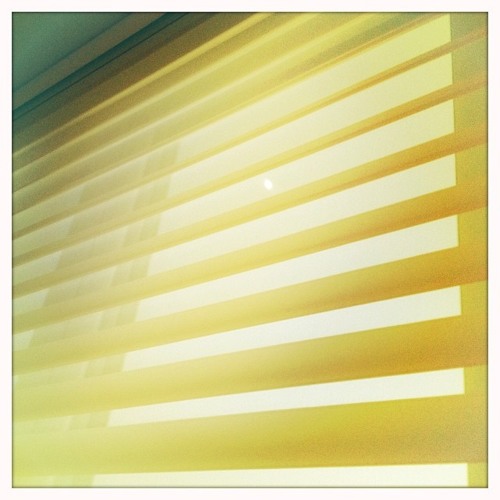 Headphone Commute
Impromptu 11.10 by Headphone Commute
Water Pollution
Scientists have identified pollution as one of the leading causes of coral reef degradation. This threat comes from a variety of sources. For example, oil, gas and pesticide contamination poisons coral and marine life. Reefs are harmed when human, animal waste and/or fertilizer is dumped into the ocean or when river systems carry these pollutants to reef waters. These pollutants increase the level of nitrogen around coral reefs, causing an overgrowth of algae, which smothers reefs by cutting off their sunlight. Trash also kills coral reef animals. Floating trash can cover reefs, blocking off sunlight that polyps need to survive. Turtles often mistake plastic bags for jellyfish and eat them. Plastic blocks the turtle's digestive tract, causing them to starve to death. Lost or discarded fishing nets - called "ghost nets" - can snag on reefs and strangle thousands of fish, sea turtles and marine mammals.
Careless Tourism
Tourist resorts that empty their sewage directly into the water surrounding coral reefs contribute to coral reef degradation. Wastes kept in poorly maintained septic tanks can also leak into surrounding ground water, eventually seeping out to the reefs. Careless boating, diving, snorkeling and fishing can also damage coral reefs. Whenever people grab, kick, walk on, or stir up sediment in the reefs, they contribute to coral reef destruction. Corals are also harmed or killed when people drop anchors on them or when people collect coral.
Destructive Fishing Practices
Unfortunately, some current fishing practices are destructive and unsustainable. These include cyanide fishing, overfishing and blast fishing. Although cyanide fishing supplies live reef fish for the tropical aquarium market, most fish caught using this method are sold in restaurants, primarily in Asia, where live fish are prized for their freshness. To catch fish with cyanide, fishers dive down to the reef and squirt cyanide in coral crevices and on the fast-moving fish, to stun the fish making them easy to catch. Although some large tropical fish can metabolize cyanide, smaller fish and other marine animals, such as coral polyps, are poisoned by the chemical cloud produced during this process.
Overfishing is another leading cause for coral reef degradation. Often, too many fish are taken from one reef to sustain a population in that area. Poor fishing practices, such as banging on the reef with sticks (muro-ami), destroy coral formations that normally function as fish habitat. In some instances, people fish with explosives (blast fishing), which blast apart the surrounding coral.
Ocean Warming and Coral Bleaching
Global warming is caused by the accumulation of carbon dioxide and other heat-trapping gasses in the atmosphere. These gases act as a blanket, preventing the heat of the sun to escape through our atmosphere. This is primarily due to fossil fuel burning and deforestation and many scientists believe that this is causing sea surface temperatures to rise. Ocean warming is extremely dangerous to coral organisms, which are very sensitive to changes in temperature. Increased water temperatures, which may be linked to global warming, can cause mass coral bleaching. This occurs when coral polyps, stressed by heat or ultraviolet radiation, expel the algae that live within them. These algae, called zooxanthellae (zo-zan-THEL-ee) normally provide the coral with up to 80% of its energy, making zooxanthellae essential for coral survival. The algae are also normally responsible for the color of coral, so when they are expelled, the coral appears white or "bleached." There is a chance that bleached coral can recover if conditions return to normal quickly enough. However, in the face of other human-induced pressures, corals have become vulnerable. In many cases, bleached coral colonies die.
10 Easy Steps to Help Protect Coral Reefs
Do you want to make a difference every day? Want to learn about simple, effective actions you can take to help save coral reefs and the fish, animals, and plants that depend on them? You've come to the right place!
Conserve water: The less water you use, the less runoff and wastewater will pollute our oceans.
Help reduce pollution: Walk, bike or ride the bus. Fossil fuel emissions from cars and industry raise lead to ocean warming which causes mass-bleaching of corals and can lead to widespread destruction of reefs.
Use only ecological or organic fertilizers: Although you may live thousands of miles from a coral reef ecosystem, these products flow into the water system, pollute the ocean, and can harm coral reefs and marine life.
Dispose of your trash properly: Don't leave unwanted fishing lines or nets in the water or on the beach. Any kind of litter pollutes the water and can harm the reef and the fish.
Support reef-friendly businesses: Ask the fishing, boating, hotel, aquarium, dive or snorkeling operators how they protect the reef. Be sure they care for the living reef ecosystem and ask if the organization responsible is part of a coral reef ecosystem management effort.
Plant a tree: Trees reduce runoff into the oceans. You will also contribute to reversing the warming of our planet and the rising temperatures of our oceans. Help us Plant a Billion.
Practice safe and responsible diving and snorkeling: Do not touch the reef or anchor your boat on the reef. Contact with the coral will damage the delicate coral animals, and anchoring on the reef can kill it, so look for sandy bottom or use moorings if available.
Volunteer for a coral reef cleanup: You don't live near a coral reef? Then do what many people do with their vacation: visit a coral reef. Spend an afternoon enjoying the beauty of one of the most diverse ecosystems on the Earth.
Contact your government representatives: Demand they take action to protect coral reefs, stop sewage pollution of our oceans, expand marine protected areas and take steps to reverse global warming.
Spread the word: Remember your own excitement at learning how important the planet's coral reefs are to us and the intricate global ecosystem. Share this excitement and encourage others to get involved