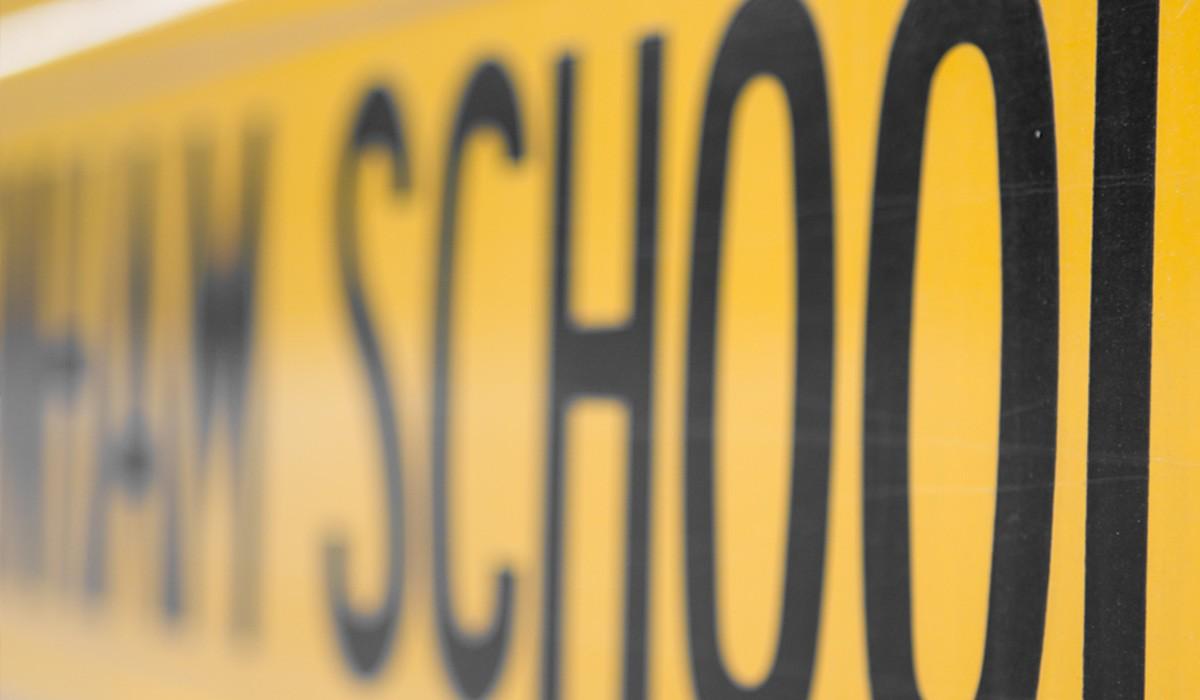 Eccles Update
September 2 2022
Dear Families,
We're back! What a week the Eccles community had! Certified staff returned on Monday and Classified staff joined us on Tuesday and Wednesday. Our staff has fully engaged in our professional development this week and welcomed our new staff as well. Then last night we had such a wonderful turnout for our Meet & Greet! It was a pleasure to meet more families, and witness all of the joyful interaction as students met their new teachers and saw what creative spaces they will get to work in this year.
Our theme for the year is Joyful Engagement in Learning and Community and we are well on our way to bringing this theme to life. Teachers are creating warm, welcoming spaces that facilitate student ownership and independence. Staff has spent time practicing AVID strategies to develop relational capacity within our community. Our leadership team has brought forth strategies to increase the consistency and positive nature of home to school communication. Specialists are collaborating with teams as they plan engaging instruction to best serve all of our students. All this to say, our staff is working very hard to have an outstanding year of learning.
Living into our theme, our staff so appreciated the support of the Eccles PTA in providing lunch on Wednesday. It was delicious and a great way to spend time together after three days of rigorous professional development. Thank you Eccles PTA!
It's my pleasure to introduce you to the Eccles staff. Many of you will recognize the names, and yet, we have a few new members of our teaching community and a few new grade level configurations:
Kindergarten: Kate Hudson, Tiffany Tasker
1st grade: Kaitlin Kauffman, Eliza Gingerich, April Thompson
2nd grade: Aleysha Merris, Katy Farnsworth
3rd grade: Beth Smidt, Jacquie Fitch, and Sara Newport (George Fox student teacher)
4th grade: Jessica DeJager, Emily Parker, TJ Fronius
5th grade: Sidney Will, Jamie Butterfield, Erin Sargent
6th grade: Ben Carrico, Grace Mustain
Art: Jennifer Rosenblad
Music: Kristen Dana
PE: Bruce Bowman
Specialists: Emily Dooley (Instructional Specialist), Kelly Siewell (Counselor), Hailey Knakal (Learning Specialist), Debbie Deller (Reading Specialist), Michelle Davies (ELD Teacher), Genevieve Reyes-Illg and Robin Wells-Dunn (Speech Language Pathologists), Melodyjoy Dawley (Psychologist), and our SOAR Teacher Linda Selevan and Social Skills Specialist Sarah Fitts.
Classified Staff: This team keeps the building running. We cannot serve kids without their care and commitment. Our office staff includes Jessica Picken (Head Secretary), Denise Sanchez Dominguez (Bilingual Registrar), and Kathy Rykken (Medical Assistant). Our custodial team includes Cindy Gonzalez and Delfino Guttierez Mateo. Our Instructional Assistants include: Ashley Smith, Hannah Lyman, Heidi Ross, Tori Deardorff, Amanda Hayes and Katie Ruebesam.
- Other classified staff include Marlena Adams in the Library, Tyler Reid as our Behavioral IA, and Ana Robertson as our Bilingual IA.
- Special Education Instructional Aids include: Alexis Mitchell, Ann Waldon, Rory Sandberg, Ashley Sumpter, Jessica Mello, Mechelle Block; and Laurie Barresse is our Special Education Records Secretary.
- And last but certainly not least, our kitchen staff includes Diana Flory, Debora Lewis, and Colleen Martin.
Our staff is aligned in our district vision and we are ready to have a strong and engaging start to the school year!
See you soon,
Kelly
Heading into the year, here is important information to know...
Dates to Remember
Monday, September 5: Labor Day (Holiday)

Tuesday, September 6: First day of school (grades 1-6) & Kindergarten Screenings (by appointment)
*Wednesday, September 7: Kindergarten first day (students w/last name A-M attend)
*Thursday, September 8: Kindergarten first day (students w/last name N-Z attend)
*Friday, September 9: All Kindergarteners attend class

Stay up-to-date with the Eccles calendar via our website or the Canby School District calendar page.

Arrival
The arrival process will be the same as this past Spring:
A drop-off car line will run through our West parking lot. Please remain in your vehicle and have your child ready to exit.
Buses will drop off in front of the school.
K-1st grade students will enter our front main entrance doors.
2nd-3rd grade students will enter the front doors at the SE corner of the building.
4th-6th grade students will enter the front doors at the SW corner of the building.

Parents

will

be permitted to walk students to class to begin the school year. Parents will need to exit the building by 8:00 am.

Staff will greet students and do a quick visual screen at each entrance.
Dismissal
The dismissal process will be similar to this past Spring. Our first priority is student safety and ensuring each student gets where you expect them to go. We appreciate your patience when the pick-up line is backed up. As I get a better sense of the process we may make adjustments to expedite the pick-up lines.
A pick-up car line will run through our West parking lot. Students line up in our gym with staff and then are released to the gazebo area once their car is seen.
Bus students will be released to get on the bus in front of the school
Students whose parents and caregivers walk up to the school for pick up will still be located on the back (North) side of the school. Students can be picked up at the NE corner gym doors near the playground. Parents and caregivers will communicate with staff at the gym entrance and the student will be released.
School Hours / Early Release
School hours for students will be 8:00am-2:30pm Monday through Friday, with the exception of Wednesday. On Wednesday, students will be released at 1:30pm to allow for staff collaboration time. This time is so valuable for our staff to work together to assess student growth and instructional practices. Principals and district leadership have organized for this time to make it as impactful as possible. We appreciate your support in making this very important time possible.
Students may arrive in the morning

no earlier than 7:45am

.

Students planning to eat breakfast should arrive by 7:45am.

Students will be released at 2:30pm on M/T/Th/Fri.

Students will be released at 1:30 on Wednesday
Meals at School
We are excited to welcome back our broadened meal selections this year, including the salad bar! Students will receive their meal card the first week of school, and staff will be equipped to help them learn this process.


If you plan to have your child eat school-provided breakfast or lunch, please fill out a Meal Application online at https://www.ode.state.or.us/apps/frlapp - Our district ensures that our nutrition programs are easily accessible to all families. Even if your family is not in need of free or reduced price meals, filling out the application can get your family multiple other benefits. This information is also important for our schools and districts, to get certain funding for the future.

Volunteers
While we will be able to once again have parents/guardians volunteer at the school, we will be moving forward slowly with this practice.
This must be pre-arranged with the teacher and/or specialist that you are assisting.

All new* volunteers must be registered and pass a background check in order to volunteer for any classroom, field trip, or activity on-site.

All volunteers must sign in and out upon entry and exit of the school building.
*If you did not complete this process last year or are a new incoming family, an application must be submitted through the Canby School District.

Student Verification
We need your help (if you have not already done this)! To start out each new year, families need to verify their student's information as part of the re-enrollment process for this school year. This is done by logging into ParentVUE. Click the 'Family Updates and New Student Enrollment' link in the right hand corner of the page, and it will help guide you through the necessary steps. Please make sure you are seeing the current '2022-2023' school year listed. If you log in to see your student's class placement, it should walk you through this process.
Some of the items you will need to verify are address updates, emergency contacts & school closure plan, and transportation (arrival & dismissal plan).

If you have any questions, need your ParentVUE activation key, or need assistance resetting your password, please contact our Registrar, Denise Sanchez Dominguez, by calling the office or email denise.sanchez@canby.k12.or.us.

Color Dash is Coming Back!
I am so excited for this event! I've heard it is a blast. This year we are moving the date to Thursday, October 6 to provide an early in the year opportunity to come together as a community. This means that forms will go home soon and need to be returned quickly. There is quite a bit of preparation involved in setting this event up and facilitating it during the event. Thank you PTA for taking this event on so early in the year! Be on the lookout for more information.
If you would like to join our Parent Teacher Association (PTA) and get involved in helping plan events like this, check out their website to join!
School Supply List
Please find this year's student supply list included here, or it can also be found on our website at any time. Supplies can be brought in with your student on the first day of school.
If you are in need of help for a backpack and supplies you can register at The Canby Center. Please know we are here to help, and you can reach out to our office with any specific questions or needs as well.