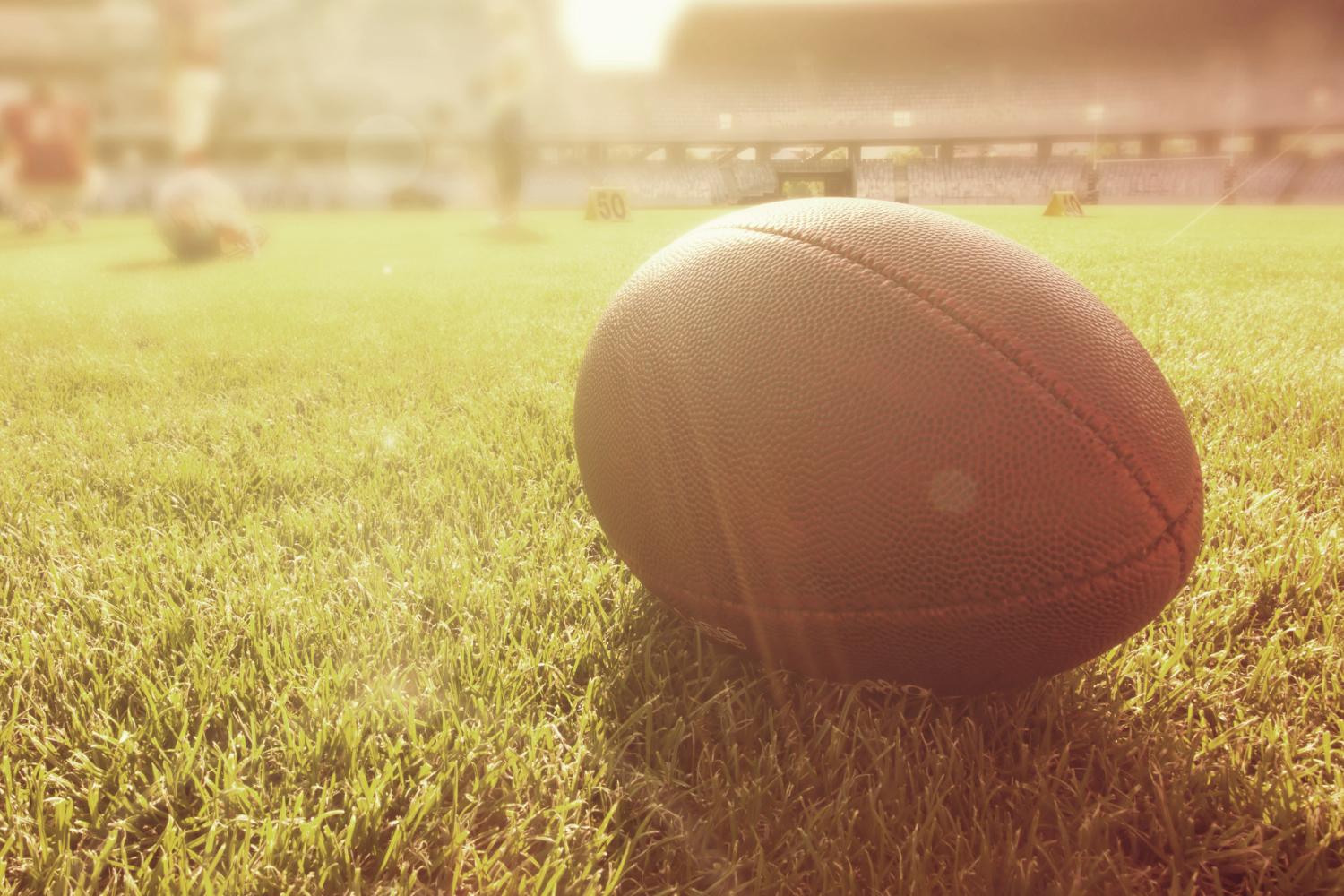 The Guardian Gazette
Family Edition, September 21, 2023
Mark your calendars for these 2023-24 School Year dates

September 21 - TONIGHT! Homecoming Football Game
September 27 - PTA Meeting

October 4 - Community Equity Council Meeting
October 9 - Booster Club Meeting
October 13 - No School, Statewide Inservice Day
October 21 - Foundation House Parties
NEWS FROM AROUND THE SCHOOL
Parking at Ida B. Wells HS
IBW Parents/Guardians, we need everyone to pitch in to make our parking situation manageable. Please go over these points with your students.


Applying for a Parking Permit
Seniors and Juniors can apply for a parking permit by completing this google form. This must be completed by the student using their PPS google account. Once completed, see Erica Caldwell in the main office (before school, during lunch or after school) to receive your parking permit.
On Campus Parking
Staff parking begins just after the Maintenance driveway on the north side of the school, continues around the pickleball courts past the courtyard and to the Vermont Street Parking Lot . Staff parking is also indicated by a yellow # or a white numbered spot in the Vermont parking lot that says "faculty" on the asphalt. If students park in staff parking, their car will be stickered and the date and time will be recorded. We will have cars towed after two infractions.

Seniors with a 2023/2024 parking permit are allowed to park in senior parking which begins as you enter the north side of the school by the food courts and continues to the Maintenance driveway just before the pickleball courts.

We have a special Auction Spot that says "Reserved" and it is right next to Athletics Staff Parking. This spot is the winner from our school auction and it is reserved for the Junior family who won this at the school auction. There are also a few visitor spots available in the front parking lot on Vermont.
Rieke Parking
We have 30 parking spaces at the north end of the Rieke parking lot that are reserved for Juniors or Seniors with a parking permit.
Parking in the neighborhood
With our increased enrollment this year, more students are parking out in the neighborhoods surrounding IBWHS. Please ensure that cars are not blocking driveways. We receive complaints from our neighbors and they will call to have cars ticketed or removed, if necessary.

Driving on Campus and at Rieke
Please drive safely around campus and at Rieke. This a big safety issue and we need to ensure that everyone is safe.


Dropping off/Picking Up Students
Parents/Guardians, when dropping off your students in the morning, please consider doing this in the neighborhood rather than in the Ida B. Wells parking lot. We have 140+ staff who are also arriving at school between 8:00-8:15am and the lines of cars dropping off in the parking lot can delay them from entering the school.

If you are picking up a student for an appointment, etc. during the day, please use our IBW Absence Reporting Form so you don't have to find a parking spot but rather you can swing through for a quick pick up or remain in your car in the 5 minute spots on Vermont Street.

Thank you for your help with these requests.
Classroom Costs and Contributions
If you still haven't had a chance to pay for classroom costs and contributions, please be sure and take a look at the classes and programs below that are asking for contributions to support enriching our programs. Not every class or program asks for contributions. No student will be denied access to Ida B. Wells HS classes based on inability to pay. Please use your student's class schedule to determine contributions and make these payments on school pay

ENGLISH/LANGUAGE ARTS
Journalism - $25

Online subscription to Adobe Creative Cloud

Yearbook Class - $10

Adobe Creative Suite Subscription

HEALTH/PE

Health - $10

Supports consumables and guest speakers for the health classes

PE - $25

Includes a PE T-Shirt. PE supports materials to be purchased by the PE department
Mindful Studies - $5

Student journal and classroom consumables for journaling

Yoga -$30

Yoga Mat, Blocks and other materials

MATH

Math - $10

Helps to purchase batteries for calculators, graph paper, workbooks, and protractors
Computer Science 1-10 - $15

Software subscriptions, 3d printing, PCB, tools and materials

Game Design - $15

Supplies and materials for creating own board game.

SCIENCE

Science Classes (all classes) - $30

Chemicals, lab materials, classroom consumables (only pay one fee if taking multiple science classes)

SOCIAL STUDIES

Social Studies - $5

Classroom consumables-- art materials and other student used materials
Education Program - $20

Classroom materials, guest speakers, bus travel for field trips, and food for gatherings

CTE

Robotics - $15

3D printing, PCB, tools and materials

Engineering 1-6 - $15

Classroom materials

Intro to Health Occupations - $10

First Aid & CPR Certifications
Wilderness/Sports Medicine - $10

Renewable Supplies
Sound Engineering - $10

Guest speaker and field trips

Woodworking/Metals - $40

Wood, metal and other consumables for building
FINE AND PERFORMING ARTS
AP Art Studio - $50

Drawing and Painting Materials
Art Foundations - $30
Photography, Drawing, Printmaking, and Photography Materials
Advanced Illustration - $50

Drawing and Painting Materials
Advanced Art - $50

Drawing and Painting Materials

Printmaking and Advanced Printmaking - $70

Art Materials for printmaking
Draw/Paint/Print - $50

Art Materials: sketchbooks, art paper, pens, pencils, watercolor and other art items

Ceramics (all levels) - $80

Glazes, clay and other ceramics materials
Beginning Photography - $25

Photo paper, Adobe Creative Suite Subscription, photos tools and materials
Advanced Photography - $50

Photo paper, Adobe Creative Suite Subscription, photos tools and materials
AP Photography - $100

Photo paper, Adobe Creative Suite Subscription, photos tools and materials
Cell Phone Photography - $25

Art Materials to use for the cell phone photo class

Band - $85

Music license, band sweatshirt, bus expenses for travel, meals for football and basketball games

Guitar - $10

Picks, strings, guitar maintenance and sheet music
Keyboarding - $10

Sheet music costs

Choir - $20

Bus travel for choir field trips, music license expenses

AP Music Theory - $30
Pays for the AP Music Theory workbook
Acting - $25
Scripts, possible Professional Fees, Sheet Music, and other Supplies for acting work
Costuming - $50

Fabric, Notions, Patterns, Tools, and other Supplies for costuming work
Stagecraft - $50

Materials, hardware, tools, and other supplies for technical theatre work
Theatrical Production and Management - $50

Materials, Hardware, Design Media, Adobe Creative Suite Subscription, Scripts, Sheet Music, Travel/Competition, possible Artist in Residence, and other Supplies for producing theatrical work

WORLD LANGUAGES

American Sign Language - $15

Art materials, classroom consumables, workbook and software subscription for online work
French 1-8 including AP - $15

Classroom consumables, french food, and online subscription to Kahoot for each student
French Film - $15

French foods, field trips and classroom consumables

Italian - $15

Field Trips, Class Parties and Classroom Consumables

Spanish 1-8 and AP Spanish - $30

Classroom consumables and culturally specific foods

SPECIAL EDUCATION

Life Skills #141 - $95

Art Materials $15, Field Trips purchasing money $60, Class Parties, Classroom incentive Consumables $20


OTHER SCHOOL DONATIONS
Library - $15
Help us update our collection by buying a new library book to support recreational reading and research projects. New, relevant, and engaging books increase student interest in reading.
Principal's Discretionary Fund - Open Donation Amount
Supports clubs, activities and other student aid. Thank you for your support!
Wellness Support - Open Donation Amount
Help our social worker plan events around wellness in our school. Pays for wellness fun days for our students.
Thank you for supporting our students and our programs at Ida B. Wells High School.
Request from PE teacher, Anna Herd
IBW Families,

I want to make sure my students have the materials and experiences they need to succeed, so I created a request on DonorsChoose: Lifetime Fitness with Disc Golf
If you can make a donation for my students by September 26, your donation will be doubled thanks to DonorsChoose. - Just enter the code LIFTOFF on the payment page and you'll be matched dollar for dollar (up to $50). If you are able to chip in to help my students, we'll be incredibly grateful.
PreACT for Sophomores (during the school day) and PSAT for Juniors (on a Saturday)
On Wednesday, October 18th, sophomores will take the PreACT. There is no cost to sophomores. The PreACT helps students prepare for college and careers. Please make sure your student gets a good night's sleep and breakfast before the test. If you have questions, please contact your child's school counselor.

In prior years, sophomores took the PSAT. Beginning 2022-23, the Oregon Department of Education changed the required assessment from the PSAT to the PreACT.
Help Us Create a Modernized Ida B. Wells High School
Dear Ida B. Wells High School & Ida B. Wells Feeder School Families,

The comprehensive planning process for the modernization of historic Ida B. Wells High School
is getting underway. PPS is seeking a diverse range of engaged citizens who can positively
contribute to the process of creating a next generation high school through the Ida B. Wells
Comprehensive Planning Committee (CPC). View the Ida B. Wells CPC flyer
Ida B. Wells Comprehensive Planning Committee Mission
The goal of the Ida B. Wells CPC is to develop an equitable and integrated comprehensive plan for
a modernized Ida B. Wells High School through authentic community engagement. It will include
students, parents, teachers, alumni, administrators, PPS staff, partners, community representatives
and a school board member.
The CPC collects and synthesizes community-wide input and collaborates around the evolving
project details with other members in the Ida B. Wells community. While CPC members are not
tasked with making final decisions, their input is crucial in creating a comprehensive plan that the
entire community can be proud of.
Join the Ida B. Wells Comprehensive Planning Committee (CPC)
To apply please visit the Ida B. Wells modernization website at https://www.pps.net/IdaBWellsBond
Applications are available in all PPS supported languages. Paper applications will also be available at Ida B. Wells High School and upon request. Interested candidates should plan on meeting about
once a month in the evenings for about 5 to 6 months. The CPC application process will remain
open until late-September. The first meeting will take place in early October.
Other Engagement Opportunities
If you are unable to join the CPC, you will still have opportunities to make your voice heard at
upcoming Design Workshops and Open Houses. Dates will be announced on the website.
Ida B. Wells Modernization Schedule
Planning and Design is set to begin in early fall of 2023 with the development of a Ida B. Wells
Comprehensive Plan. The Planning and Design phase will continue over the next two years. Funding
for the construction of a modernized Ida B. Wells would need to come from a future bond measure.
Get involved and stay informed
The Ida B. Wells modernization website will keep you updated on the latest developments and
provide a list of upcoming engagement opportunities. You can also join the Ida B. Wells
Modernization project mailing list at wellsbond@pps.net. Thank you for helping us create a
modernized Ida B. Wells High School for the 21st century.
NEWS FROM OUR PARENT GROUPS
Ida B Wells Booster Club
We support all student athletic and club activities at the school. It was good to see everyone at Back to School Night!

Here are some ways you can help support the IBW Boosters:
Ida B. Wells Merchandise
You can buy in person at the Varsity Football game, Thursday the 21st and make sure to check out our new styles this year. You can also shop anytime, online, at www.schoolpay.com/link/IBWgear.
Volunteer!
Isn't it awesome to be able to get a cool refreshing drink on a hot day when you are out watching an activity or sporting event at Wells? Your volunteerism is what allows this to happen.
We have upcoming openings for help:
Friday, Sept 22nd for JV2 Football
Tues, Sept 26th Men's Varsity Soccer
Thursday, Sept 28th JV 2 Football
Friday, Sept 29th Women's Varsity Soccer and Varsity Football
Saturday, Sept 30 Youth Football
Check out all the openings here: https://signup.com/go/ycboLia
If you have any questions about other ways to get involved or what we do as a nonprofit, please visit our website at https://www.ibwboosterclub.org/ or email info@ibwboosterclub.org
Bookmark this to easily find all our links: @Ibwboosterclub | Linktree
PTA
The mission of the Ida B. Wells PTA is to keep parents informed, support teachers, advocate for the Ida B. Wells community, and fund teacher grants and academic programs. The Ida B. Wells HS Parent Teacher Association (PTA) supports Ida B. Wells academics and parent education. It provides academic scholarships, parent education workshops, funds for classroom projects and staff recognition. The PTA also sponsors grad night and serves as a liaison and advocate for the school within the community. Visit our webpage on the Ida B. Wells school site for more information.

What does the PTA do at IBW?
Membership

– we encourage you to become a PTA member. Membership gives you voting rights on how we spend money earned in our fundraising efforts. The bulk of our membership fee funds our local budget. Family membership is $50 and that means all students and adults in a household have voting rights; Individual membership is $30. $9.50 of each membership goes to the Oregon/National PTA and the remainder helps fund our programs. Follow this link to join:

https://www.schoolpay.com/parent/mip/MdH3

Scholarships

– the PTA funds three $1000 scholarships to graduating seniors in the Spring. Scholarships are awarded to students planning advanced study at a variety of educational institutions such as universities, colleges, seminaries, institutes of technology, trade schools, and career colleges. Applicants are asked to submit an essay about what makes them a guardian. Ida B Wells-Barnett was a guardian of democracy and social justice in her time. We ask the applicant to share what they are a guardian of now or hope to be a guardian of in the future, and why this is important to them. This can be an ideal such as protecting the environment; an actual job such as being responsible for someone's or something's care; or a sense of duty such as preserving a family tradition. Applications and due date are available on the PTA link on the IBW school website (under families and community tab). If you would like to donate directly to the PTA scholarship fund, here is the link:

https://www.schoolpay.com/parent/mip/MdH3

Hospitality

– the PTA supports the Ida B Wells staff through hospitality activities throughout the year. These activities include meals, gifts and more. Keep your eye on this weekly email for volunteer or food/item donation opportunities throughout the year.
● Examples of hospitality that we have provided in the past few years include:
Coffee & donuts

Potluck lunch – food donated by parents and set-up/clean up done by volunteers

Candy at Valentine's day placed in staff boxes

Potluck meals for staff during conference week

Fruit stand – fruit is donated and staff get to put together their own fruit bag for their enjoyment

Pie for everyone! – on Pi Day [3/14] last year all staff received a mini pie or for those who didn't want a pie a "pie"-napple

Small gifts – last year we gave all IBW staff pint classes filled with candy, a coffee card from Starbucks, and chocolate drink mixes

Coordination with the IBW Social Worker to restock the pantry and provide snacks for students in need while they are at school
● We're interested in creative ideas to show our gratitude for our amazing staff. Please email idabwellspta@gmail.com if you are interested in coordinating an event or have an idea we can use!


4

.

PTA Clothing Closet

– the PTA send volunteers to the PPS PTA Clothing Closet twice each year. Dates for IBW to send volunteers are 10/16/2023 and 2/29/2024. The PTA Clothing Closet is a wonderful service provided to students in need from across PPS, including students from IBW. It is run entirely by volunteers and through donations. See

this link

for details about the program and volunteering.

5

.

Grant Funding

6.

Parent Education

7.

Grad Night

– the Grad Night committee is a part of the PTA. They fundraise separately for their event. They throw a fabulous and fun party for the graduating seniors. It takes a ton of volunteers throughout the year for fundraising and planning as well as the night of the event to help. You will see Grad Night requests in this weekly email throughout the school year.

8.

Fred Meyer Rewards program

– Parents and supporters of Ida B Wells can select Ida B Wells PTA as an option to support through the Fred Meyer Rewards program. Look for our name under the charity list to link your account to us. This program provides direct funding to the IBW PTA on purchases you make. Last year we earned over $500 from this program.
● Fred Meyer – https://www.fredmeyer.com/i/community/community-rewards

Open positions – We currently have open positions for Vice President and parent education (chair or co-chair). Please email idabwellspta@gmail.com if you are interested in helping out

Our first meeting of the year is Next Week! – September 27 at 6:30 pm in room 145 (enter through the gym doors)
Foundation
The Ida B. Wells Foundation funds teaching positions, raising funds to decrease class sizes and provide a diverse range of electives. The Foundation is the only entity that can pay for staff, and contributions help mitigate cuts to our school due to district and state shortfalls. Foundation receives direct contributions from families in the form of monthly contributions on a credit card, matching gifts from employers, contributions made at House Parties, responses to direct fundraising appeals and the Auction. Last year, the Foundation was able to provide funding to restore teaching positions.

DATES TO NOTE
Foundation House Party Extravaganza: October 21, 2023
The party is on and everyone is invited to help raise funds for the IBWHS Foundation. Each October, Ida B Wells parents have opened up their home to bring the community together in support of IBW High School. We will be sending out signups this fall inviting everyone to support the IBW Foundation. Fun, themed parties are a great way for parents to connect and raise money for our community.

Looking for Party Hosts for our Foundation House Party Extravaganza
Many families join with other families to host a gathering together. If you would be willing to host one of these fantastic events on October 21, 2023, please reach out to Erica Caldwell at ecaldwell@pps.net so we can share how to be involved. Thank you to all of our generous families who have hosted in the past!!
MONTHLY GIVING

We hope you will consider a recurring monthly donation of $10 or more to the Ida B Wells Foundation. A little every month adds up to a lot of support for the Foundation! Establish a recurring monthly donation or make a one-time contribution https://fundforpps.org/donate. Many local employers offer matching programs that could double your contribution; check with yours. Matching gift programs allow you to multiply the impact of your gift-at no cost to you. Ask your company's HR or community relations staff if there's a matching gift program.

Community Equity Council (CEC)
The Community Equity Council (CEC) is a parent group focusing on inclusivity at Ida B. Wells. The members of the group have supported events and activities which lift up historically underserved students and their families, the student leaders of No Place For Hate, and culturally specific and Affinity clubs at Ida B. Wells. The CEC welcomes all parents, guardians, and community members who are interested in participating in these school based missions and learning more.
Meetings will take place once a month (usually on Wednesday evenings 7p-8:30p) in Room 120* Bring a friend.
* Mark your calendars for these future meetings!
Wednesdays 10/4, 11/1, 1/3, 2/7, 3/6, 4/10, 5/1, 6/5
Monday, 12/4
Multnomah County Services
Start with 311 as your single point of access to help with any questions or local government service needs within Multnomah County.
7 days a week - 7 a.m. - 8 p.m. (excluding federal holidays)
Call: 311 / 503-823-4000
Email: 311@portlandoregon.gov
Translation services available

September is National Suicide Prevention Month.
National Suicide Prevention month is used for raising awareness on this highly stigmatized topic. This month is also used to spread hope via sharing vital information to people affected by suicide. As a school, we want to ensure our students and families have access to the resources they need to discuss suicide prevention and to seek help.

At IBW myself, our school psychologist and counselors conduct lifesaving screenings, and do critical prevention work. In addition, we have an in house drug and alcohol counselor 1x a week, school-based therapists through Life Stance 3x a week, and will soon have a Confidential Advocate on campus 1x a week. Findings suggest acknowledging and talking about suicide reduces suicidal ideation. For info and resources #BeThe1To
If you have questions about supporting your child's mental health, please reach out to your child's counselor (extension 75206) or social worker (extension 75340). We can help connect your child to support.
Here are some useful numbers for mental health support:
Multnomah County Crisis Line
24 hours, 7 days a week
(503) 988-4888

Urgent Walk-In Clinic
4212 SE Division (like Zoom Care for mental health)
Daily 7AM-10:30PM - insurance not a barrier
National Suicide Prevention Lifeline
24 hours a day, 7 days a week
English: 1-800-2738255
Spanish: 1-800-628-9454
Kaiser Crisis Line
(503) 331-6425
988 Suicide and Crisis Line
Dial 988
Oregon Youthline
For youth to connect with other youth
Text: Teen2Teen to 839863
Trevor Project
Supports LGBTQIA+ youth
1-866-488-7386
Lines for Life Racial Equity Support Line
Staffed by & for People of Color
(503) 575-3764
Tri-Met News
Dear Ida B. Wells HS Community:

As you're probably aware, beginning on August 27, TriMet added new bus routes, and adjusted others, to provide better coordinated bus service for students at Wells HS. Since the beginning of the school year we have received reports of buses running late, particularly in the morning. The routing and operations team at TriMet has been gathering this input and looking into what is causing delays and what adjustments can be made.

We can report that beginning on Monday, September 25 both Lines 39 and 44 will start their trips serving a.m. bell times three minutes earlier. Specifically, the Line 39 trip from Barbur TC will depart at 7:49 a.m. and the Line 44 trip from PCC Sylvania will depart at 8 a.m.

We anticipate that this should reduce compounding traffic delays that those buses have experienced along their respective routes. All printed schedules will remain the same, however, electronic schedules (trimet.org, online trip planning, and transit apps) will reflect this three minute change.
TriMet will continue to monitor these routes carefully and consider other adjustments if necessary.
Thank you for your engagement and ongoing patience. We at TriMet very much value our partnership with the Wells HS community and Portland Public Schools.

Jon Coney
High School Pass Coordinator

Fare Assistance Program, Public Affairs
101 SW Main St. #700, Portland, OR 97204
503-962-2243 / 971-420-7390 mobile
Dear Families from Robert Gray Middle School
Robert Gray's beloved and cherished math teacher, Ms. Tanya Spring, has recently been diagnosed with recurring cancer and is undergoing treatment. There is a meal train sign up and donations are being accepted for additional needs that will arise during treatment. She loves teaching and will be doing her best to stay in the classroom when she can. If you are able and willing to donate or sign up to show support please message Britney Small at mailto:small.britney@gmail.com and she will share the sign up with you.


Thanks for your help!
Leanne Van Horn
Leanne is using Smore to create beautiful newsletters