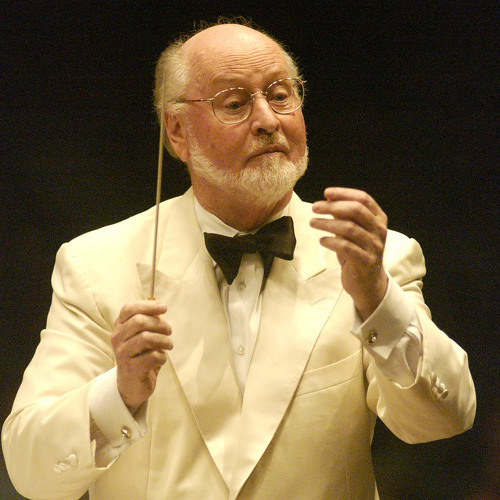 Boston Pops
My theme is the Theme from "Jaws" by Boston Pops
Fall Break and Tropical Islands Mon...
Just when you feel things are closing in on you, Fall Break has arrived. Please be sure to take the time and rest up, enjoy time, and most importantly... Don't go near the water...
Wilson's Calendar
October 2-In-Service at ENHS-Certified Staff only
October 5-9-Fall Break
Oct. 13--Parent Tech Night-6:30-8:00--PLEASE PLAN TO ATTEND-Fundraiser arrives
Oct 14-K-4 I-pads go Home--Picture Retakes--PTO Skating Party
October 15--Standards Based Grading PD-3:30-Room 612 at ENHS--Grade 3 Focus on Health
Oct 20-Grade 3 to St. Francis
Oct 23-Gradea 6 to Biztown
October 29--Parent Teacher Conferences--3:30-7:30--Parkview Health Screen-
October 30-eLearning Day--EdCamp--No Students at school
Nov 7-Chicago Trip for Staff
LukeBritnell
Don't Worry Be Happy (Bob Mcferrin Cover) by LukeBritnell
Drift away with Deaneen...
Creating Lifelong Writers
What are some ways we can create lifelong writers? Here are a few ways to help students generate ideas that can be used for any type of writing.
*Inquiry Study
Show the students what an author is and where they get ideas for writing. The students can notice what other writers do in their writing and make lists of their observations. We can show students two different books about the same topic and focus on how the authors write different things about the same topic.
*Writing Notebook Have students keep a writing notebook as a way to hold their ideas. They can use the notebook to pick ideas and expand them into longer pieces. They can personalize their notebooks with photos that relate to their lives.
Photos can be used to spark a writing idea. Have them write about what is in the photo or what they were doing at the time of the photo. The photo could be kept in their writer's notebook.
Lists Have the students make lists before they start a new piece. It helps students focus in on specific words and phrases that go with an idea. Kristina Smekens feels that list writing is an important genre to help students prepare for standardized tests and to help them develop their writing in all genres.
There are so many ways to help kids grow as writers. With these few ideas you can continue to give students the tools they need to become confident lifelong writers.
Quotes from Castaway and jaws
"Don't worry Wilson, I'll do all the paddling. You just hang on." OUR school is such that everynow and then we are all Wilsons. But, we also all take our turn as Chuck Noland(The character from Castaway.) WE ALL SHARE THE WORK LOAD!!


"87 hours is an eternity. The cosmos was created in less time".-THE TIME BETWEEN CHRISTMAS BREAK AND SPRING BREAK...


"Aha. Look what I've created. I have made FIRE".--THAT MAGICAL MOMENT WHEN A STUDENT EXPERIENCES SUCCESS AND THE FEELING WE ARE REWARDED WITH!

Jaws..
Quint: Hooper, what exactly can you do with these things of yours?
Hooper: Well, I think I can pump 20 cc's of strictnine nitrate into him, if I can get close enough.
Quint: Can you get this little needle through his skin?
Hooper: No, I can't do that. But if I can get him close enough to this cage, I think that I can get him in the mouth or the eye...
Brody: That shark will rip that cage to pieces!
Hooper: YOU GOT ANY BETTER SUGGESTIONS? --WHEN TIMES ARE TOUGH AND NO ANSWERS APPEAR TO BE VIABLE... ALWAYS REMEMBER, IF YOU CAN'T GET A BIGGER BOAT, KEEP ON FIGHTING FOR THE SOLUTION...

Safety Tips from Chief Brody
Bill Cain, Josh Buhro and Andy will be at Avilla for a meeting in the next couple months to discuss East Noble School Corporation's response to violent offenders and "worst-case scenarios" with the staff:
Dynamic Response Plan:
" Based on the premise that no "ONE" strategy can possibly work for every violent offender scenario.
" Plans must be fluid
" Staff and students must be empowered to make appropriate life-saving decisions
" Based on the study of past events.
" Recommended by Federal, State, and Local law enforcement agencies along with School Safety Specialists
East Noble's previous protocols have been to go to always go to classroom lockdowns in response to a violent intruder but we want to avoid the "one plan fits all possible situations" philosophy. The Dynamic Response Plan will address this.