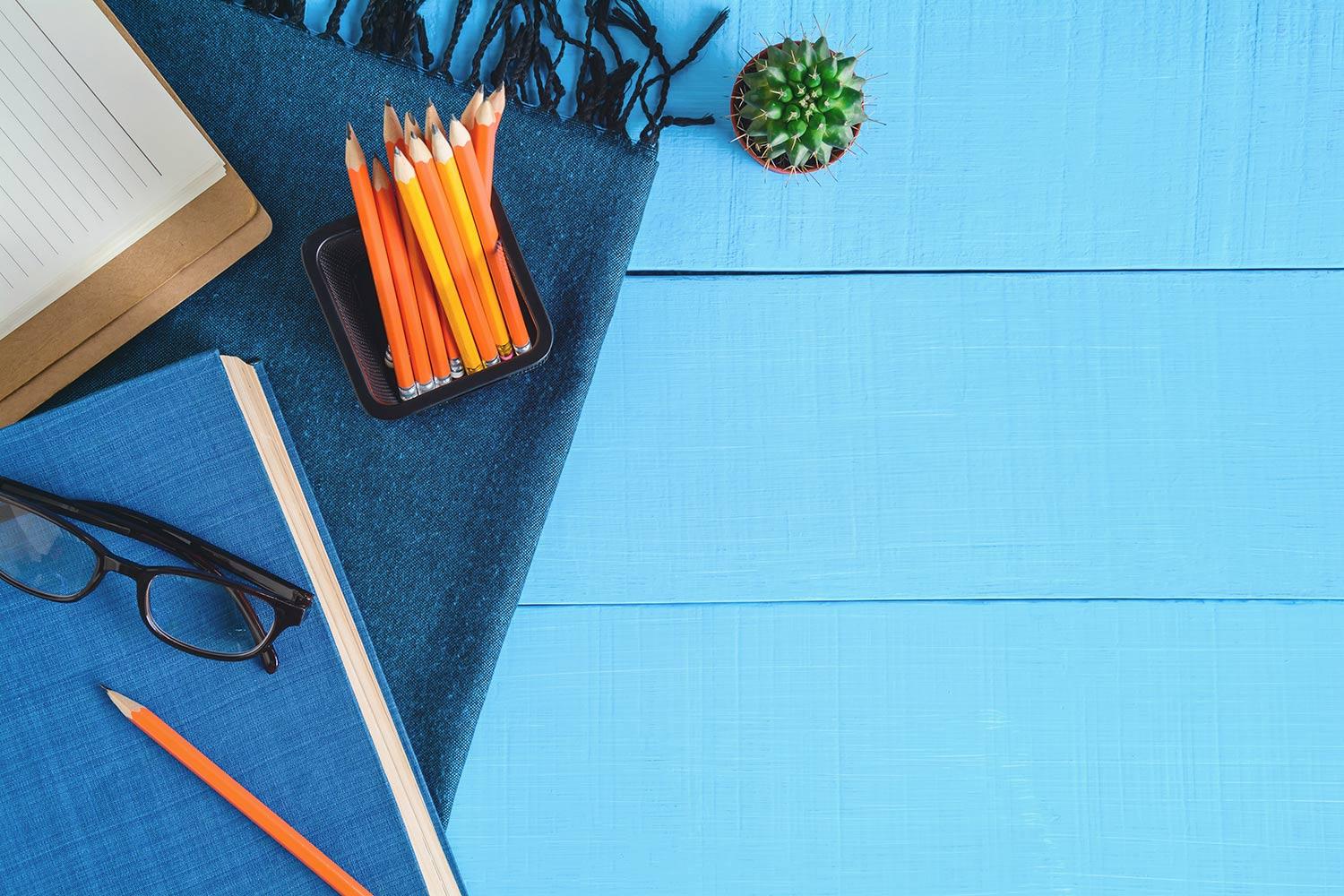 BFMS Weekly Update
3/10/2023
Family News Letter
Hello Families of BFMS,
As we wrapped up Black History Month when the last newsletter came out, we look forward to International Women's Month, St. Patrick's Day, and hopefully at some point, spring here in March.
Students have been participating in a weekly March Madness Office Challenge. On one random day each week, the office proposes a question during morning announcements where the first student in each grade to answer it correctly wins a prize that is different every week. The first weekly prize last week was ice cream! The question was, "on what exact date and time does daylight savings time begin?" The correct answer was Sunday, March 12th at 2:00 a.m. EST. The first weeks winners were Meg Albee, Zander Johnson, Travis Cretelle-Brown, and Owen McCullough. Congratulations to all week one winners and everyone else who knew the correct answer!


Reminder to students: next week is March Madness Week and Friday is Wear Green for St. Patrick's Day! The grade with the highest percentage of green worn on Friday will win free ice cream at lunch one day the following week!
We have a quick 4 weeks until break and a lot is happening in that time.
3/15/2023- Early Release @ 11:30
March Madness Activity Week
Monday: Jump Rope Contest; Hula Hoop Contest
Location: In front of school or Green Space (weather permitting)
Who: 6th grade
Tuesday: Math Problem Contest
Location: Auditorium
Who: All grades
Wednesday: Spelling Bee
Location: Extended Advisory in auditorium
Who: All grades
Thursday: Football Relay; Volleyball Skills Challenge
Location: 5th grade PE time in the gym
Who: 5th grade
Friday: Options for the day are 7th vs. 8th grade contests such as Tug of War, Egg Toss, or
Elimination Dodgeball
5th Grade News
In 5th grade math, students have been working on exploring the relationship between division and fractions. They are doing a fabulous job and working hard!
In Science, students are working on their ecosystems projects and preparing to start their final presentation. Students are choosing to present with a mix of dioramas, posters, videos and slides. We can't wait to see the final products! Additionally, Ms. Henley brought in some little pals from the Caterpillar Lab in Marlborough, NH for students to take a look at. What an exciting visit!
We are beginning to work on informational research papers in 5th grade ELA. They have been working on finding information using context clues and inferencing. We are working on the writing process. We will also be starting a new interactive read aloud in the next few days.
The Social Studies class is working on Northern Africa. The country that they have started exploring is Egypt. Learning how to write their names in hieroglyphics was an introduction in learning about Ancient Egypt. We are talking about Women's History Month. Women Suffrage, Malala, Helen Keller, and other women will be talked about during this time.
We can't believe it is almost the start of the last trimester! Keep up the great work 5th graders!
6th Grade News
In ELA we continue to read The Lightning Thief and examine how the parts of the hero's journey are found in the story. Students are learning about the Greek gods and goddesses. Understanding their history helps with the understanding of the relationships in the novel. We are examining the construction of informational paragraphs and incorporating our learning into our practice. We continue to work with Mr. Ferenc's science classes using nature-based learning.
Science continues to develop and interact with forces and motion with specific attention to the simple machines.
Science will pilot an intervention and enrichment time to focus on skills that will be used and implemented in our spring nature-based learning opportunities.
Math: We have finished our work on adding, subtracting and multiplying decimals. We are moving into dividing decimals. We will use Google Classroom and our math notebooks.
Social Studies: We are continuing with our unit on the Bill of Rights. We did a Kahoot today and we will do an activity at the end of the week where we look at situations and have to decide which amendment is being referred to, and whether or not what the situation says is protected by the amendment or not.

7th Grade News
7th Grade Math
Last Friday in math students had another opportunity to work on algebra growth patterns that our All Learners Network consultant had introduced to us previously. Students were very excited to discover the generalized rules for growth on their own. This week students have transitioned from solving one-step equations to working with one-step inequalities.
7th Grade ELA
The final drafts of our research papers are due by the end of the day on Tuesday, March 14th! This will give us time to get them into report cards, and will wrap up our big project for Trimester 2!
We will be starting book groups for Trimester 3 in the coming week or so, getting a kickstart into the last few months of school! Below you will see the collection of five books that I have selected to be the options for our book groups! We will be working to tie back to our ideas of narrative arcs and character maps from Trimester 1, and our research process from Trimester 2, to bring it all together through our book groups!
Our Reading Challenge continues! I, myself, just wrapped up reading The Fall of Gondolin by J.R.R. Tolkien, which explores the collected notes from the author assembled by his son Christopher that tells the tale of one of the last great elf kingdoms during the First Age of Middle-Earth. For those Lord of the Rings nerds out there, Gondolin is where Gandalf and Thorin's swords Glamdring and Orcrist were forged that they find in the troll den in The Hobbit. Remember, the challenge is to try and read two to three books a month; although, I am feeling for myself one book a month is probably more attainable.
This month is Women's History Month, so, do your part, and read a book, novella, short story, or poem by a femme author at some point this month. Especially given that Poetry Month is in April, consider exploring some of the amazing femme poets out there, such as the women listed here in this article: https://www.thegoodtrade.com/features/inspiring-female-poets/

7th grade Social Studies
We are continuing to study the causes that contributed to the start of the Civil War, as well as Vermont's heritage and contribution to the further settlement and development of the New England region. Projects are also beginning to be worked on and improved.

8th Grade News
In 8th grade ELA, we have started learning media and news literacy skills through the Checkology program. We are also working on short creative writing pieces using prompts from author Jason Reynolds' Write.Right.Rite series.
In Social Studies, we are looking at cause & effect relationships in the setting of World War I. We are also looking at Vermont Town Meetings as examples of direct democracy while advocating for and voting on our own petitions.
UA News
Art:
We are winding down now in art class. Since mid session, we have built our art digital literacy and working those handbuilding skills. Students are finishing strong with making their own cereal bowls!
Student Council
The BFMS Student Council has initiated a Canned Food Drive in our school community. Anyone who would like to donate canned food items for the needy may do so by placing them in the labeled boxes set around our school. When full, the canned food items will be donated to Our Place here in Bellows Falls. Thank you for your support!

Catapiller Visotors
Hickory Horned Devils or Regal caterpillars visited 5th and 6th grade this week. The caterpillars were loaned to us from The Caterpillar Lab. An education non-profit in Marlborough, NH. These caterpillars are among the largest in the world and are found here on the east coast. Their range is from New Jersey to Florida. They eat a variety of trees including hickory, sweet gum, and sumac. As adults they will become the Regal moth with a 6 inch wing span. They are in the giant silk moth family with the more familiar Luna moth.
If you want to learn more about caterpillars visit www.thecaterpillarlab.org. Or visit The Caterpillar Lab in person. They have FREE open hours twice a week where you can see caterpillars, moths, and other insects in person.

Community Partnerships
A lot has been taking place at the Bellows Falls Middle School and we wanted to take a moment and share our community partnerships and the unique skills they bring to address the social emotional needs of our students, while removing the stigma attached to mental health and substance use.
We R H.O.P.E: is contract-based services to provide mental health and anxiety coaches to help each school meet the mental health needs of each of their students. We R H.O.P.E. Coaches utilize anxiety education and coaching services for students with anxiety-related challenges that include regulation skills and services, wellness program development, normalizing anxiety-related challenges within the community, individualized crisis management plans, skills and tool kits, and emotional CPR education. The school-based services have decreased anxiety and depression in the kids we have served and we are looking to help and serve as many kids as we can.
Greater Falls Community Justice Center: (GFCJC) is helping us expand our Restorative Practices work. We have formed a peer led panel that addresses harm that has affected multiple members of our community. They represent the study body voice in the circle process and are working on writing circle scripts and leading circles to continue to shape our community.
Turning Point: Offers a youth recovery coach that comes weekly to the school to meet with students that are struggling with substance use.
VKAT: Vermont Kids Against Tobacco: This is a group of 8th grade students whose focus is raising awareness about the impact of tobacco and vaping products on young Vermonters. They have created bulletin boards, handed out wristbands and created slideshows to share with their peers.
Stay tuned for more updates as we make continued progress in our wrap-around educational services.
BFMS ASP
We want to extend a special thanks to Mr. Day and Mr. J. for taking on the ASP Site Coordinators thus far. They will continue to be the ASP Site Coordinators for 3 days a week until the end of March. Sierra Patterson will come on board as the BFMS Site Coordinator for April - June. At this time, the plan for the spring session of ASP is to have it run 4 days a week for the first 5 weeks. After that, ASP will run for 5 days a week for the last 4 weeks. New online sign-ups will be available later in the month.

School Counseling News
Grades 7 & 8

Grade 7
Continued Second Step & Career Awareness classroom counseling time.
Grade 8
The 8th graders continue to move forward with their BFUHS transition timeline. We had every student successfully meet with either Andrea Carlson or Mark Gebo, BFUHS school counselors to select and review their course selections.
Parents/ Guardians should have received a letter from BFUHS with an appointment time to meet your student & their assigned advisory teacher at BFUHS on March 22, 2023. You can take your student home after the meeting.
- Cathy Morris
Nurse Corner
Greetings from Nurse Kassie. I am excited to be joining the WNESU team! Although I am new to school nursing, I am not a new nurse. Some of you may know me from Springfield Pediatrics, Dr. Halls, Springfield Child Birth Center, or the Sterling House. Please let me know if you have any questions or concerns for me, or if you would like to update me on your child! 802-463-4355 x 5 or email at kassandra.losee@wnesu.com

Make sure you and your family stay covered
Since the pandemic began in March 2020, children and families enrolled in Medicaid have not been required to complete renewal paperwork. On April 1st, this continuous coverage protection will
lift and Vermont will begin reviewing eligibility.
To learn more visit
https://portal.healthconnect.vermont.gov/VTHBELand/welcome.action
Youth Risk Behavior Survey
Parental Notification Letter
Dear Parent or Guardian: Our school is taking part in the 2023 Youth Risk Behavior Survey on March 16, 2023. This was developed by the Centers for Disease Control and Prevention (CDC) and is sponsored by the Vermont Department of Health and Agency of Education. The YRBS has been administered every other year in Vermont since 1993. Separate versions of the survey ask middle or high school students about health behaviors and assets or protective factors. Topics include personal safety and injury prevention, mental health, nutrition, physical activity, sexual health, substance use, and protective factors. Results from the YRBS help us determine the extent to which adolescents engage in or experience health risk behaviors. The results from the YRBS support public health officials, educators, and community organizations ability to assess and improve efforts to reduce health risk behaviors among adolescents throughout the state and nation. They help us develop and evaluate health-related programs and secure their future funding. The YRBS is anonymous. It has been designed to be confidential and to protect your child's privacy. Students will not put their names on the survey and student login information is not recorded. Individual survey responses will not be revealed in a report of the results or disclosed to any school employee. For this survey to be accurate, it is important that all students, regardless of whether they have engaged in health-risk behaviors, are given an opportunity to participate in the survey. We would like all students to take part in the survey to best understand the issues and experiences of youth, however, the survey is voluntary. Students may skip any questions they do not wish to answer or stop taking the survey at any point without penalty. As a parent, you have the right to view the survey before it is administered and to have your child opt out. A copy of the survey is available on the Department of Health YRBS webpage (www.healthvermont,gov/yrbs). If you have any questions or concerns, please call Keri Newton, Acting Dean of Students. Please visit the Vermont Department of Health website at: http://healthvermont.gov/yrbs for more information about the Vermont YRBS including previous reports. Links to the CDC's YRBS page, FAQs, and other background information are available by clicking "Learn more about the YRBS" on the website. Should you decide to opt your child out of taking the survey, please complete the following form and return it to the Bellows Falls Middle School by Monday, March 13th.
Thank you for your cooperation.
Sincerely,
Keri Newton, Acting Dean of Students
Opt-Out Form Please complete this form only if you DO NOT want your child to participate in the survey. Form must be returned to the Bellows Falls Middle School by Monday, March 13, 2023.
Student's name:___________________________________________
Grade: _______
I have read this form and know what the survey is about. [ ] NO, my child may NOT take part in the 2023 Vermont YRBS.
Parent or Guardian's name:_______________________________________
Parent or Guardian's signature:______________________________
Date:_________________
Phone number: __________________________

Fun activity this weekend
VT & NH Days
$10 Admission for Residents*
Join us for VT & NH Days at the VINS Nature Center. Take in a live animal program, visit our special exhibits and enjoy the day!
All outdoor exhibits are open: Raptors, Adventure Playscape, Nature Trails, Songbird Aviary, and the amazing Forest Canopy Walk. Our indoor exhibits are open: Birds Are Dinosaurs and the Forest Exhibit.
VT Days
Saturday, March 11 OR Sunday, March 12
10AM – 4PM
NH Days
Saturday, March 18 OR Sunday, March 19
10AM – 4PM
*ID required with ticket purchase upon entry at the VINS Nature Center.
Sierra Patterson
Sierra is using Smore to create beautiful newsletters