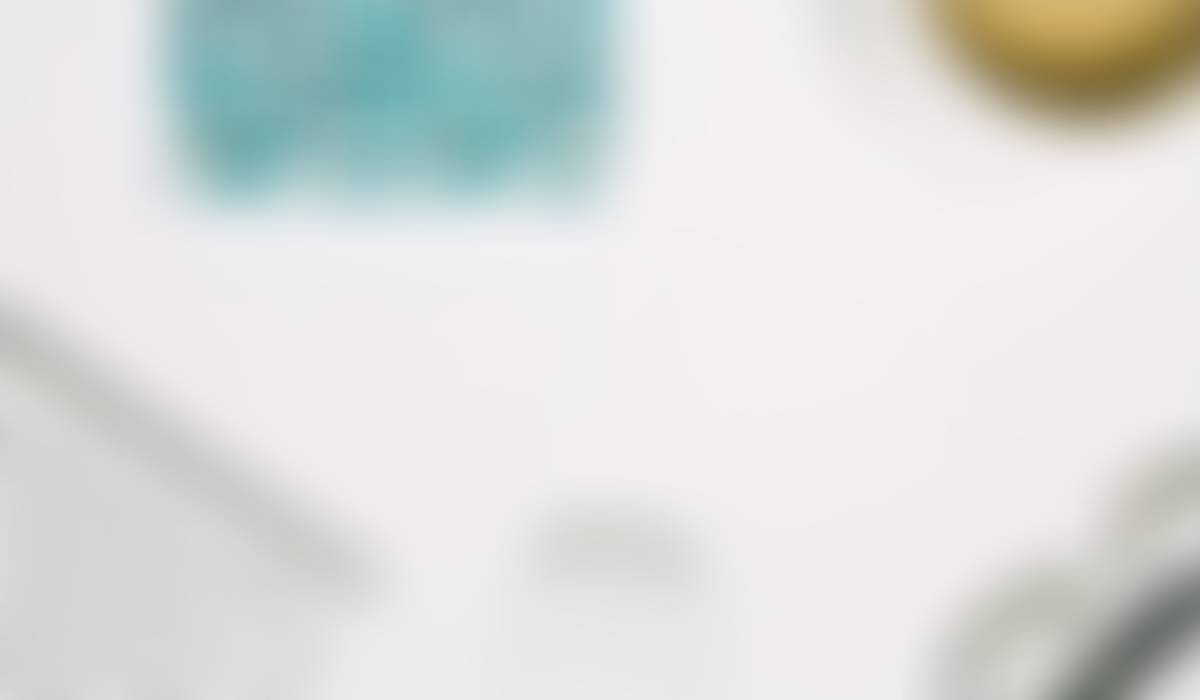 SENIOR EDITION
Gresham High School - Class of 2023
GRADUATING CLASS OF 2023
Wow- graduation is right around the corner!
Graduation is a wonderful time for parents, families, and 12th grade students. The excitement, joy, and pride during this time is palpable and it is a time I look forward to every year.
The GHS graduation ceremony is on June 13th at the Memorial Coliseum (more details are in this newsletter) and I look forward to celebrating our GHS Graduates with the thousands of family members that will be present.
It is important for all of us to be aware that we are nearing a time when "senioritis" can set in. Every Spring seniors begin to see a light at the end of the tunnel and sometimes turn their focus outside of school, rather then making sure they are taking care of their business at school. It is so important for our 12th grade students to finish strong. Regular attendance and attention to grades are a critical part of finishing and graduation (a diploma) is at stake. History shows us that that some 12th grade students lose focus and then do not have the opportunity to appear on the graduation stage. We want to team up with you (and your student) to make sure this does not happen to your student.
Our School Counselors are feverishly working to monitor student progress toward graduation. You can help support and monitor your student by checking ParentVue, having conversations with your student about their grades/standing in class, and keep an open line of communication with your student's teachers. We are committed to getting all of our students across the finish line!
Congratulations in advance! Families, students, and staff have worked hard to get to this point and we are so very proud!
Erika Beddoe Whitlock, Principal
SENIOR EVENTS: Save the dates!
May 1st - 10th:
AP Exams, Students should contact their AP teacher for more information
May 6th:
Pass/No Pass Deadline, 3:00pm
May 11th:
Jostens will deliver Announcements, Graduation Caps & Gowns, In the Commons
Week of May 22nd:
Counselors visit Senior Social Studies Classes to share Graduation Information
May 24th:
Senior AVID Night, 6:30 pm
May 29th:
Memorial Day (No School)
June 1st:
Senior Check-out forms distributed and must be returned to bookkeeper by June 6th.
All Seniors must complete the checkout process to receive graduation tickets.
June 5th: Evening of Excellence in GHS Auditorium. (Generally for seniors who have received scholarships and/or awards and their parents/caregivers)
June 6th:

Seniors' Last Day! Senior Check-out procedures must be completed and forms turned in to the bookkeeper for final checkout. All fees must be paid by this date. Commencement tickets (10) will be distributed. Additional tickets are limited and there will be an opportunity to request up to 5 additional tickets. A form to do this will be sent out at a later date.
All Senior Assignments/Coursework due by 3:15 pm

Grad Walk and Senior Picnic, Schedule to be determined.
June 13th:

Graduation Commencement ceremony Practice, Memorial Coliseum, 11:00 - 1:00 pm (arrive by 10:45 am); All seniors participating in the graduation ceremony are REQUIRED to attend practice and must provide their own transportation to and from the Coliseum.
Graduation Commencement Ceremony, Memorial Coliseum, 8:30 PM; All participating seniors must arrive by 7:45 pm
Senior All-Night Party--buses will depart from the Memorial Coliseum. Please see article later in this newsletter. (The Senior All-Night Party is not a school-sponsored function; it is planned and chaperoned by senior parents.)
GRADES AND GRADUATION REQUIREMENTS
All seniors must meet Gresham Barlow School District graduation requirements in order to participate in commencement. In order to see where your student is in regards to their graduation status you can go to your ParentVue account. By going to the Course History tab it will show your students status. If you have any indication that your student's academic performance and grades may be placing him/her in jeopardy of not graduating, contact his/her counselor and teachers immediately. You may call (503-674-5500) and/or email. Email addresses are available on the GHS website.
If your student attends the Center for Advanced Learning, we encourage you to contact teachers at CAL or Director, Jessica Gallagher, at 503-667-4978. Twelve-week progress reports will be available through your ParentVue account starting April 27th.
For some students, meeting graduation requirements is one of the first times in their lives that they have had to comply with an absolute requirement. A few seniors continue to believe that somehow an exception will be made for them at the last minute. I assure you, there are no exceptions made for students that do not meet state and District graduation requirements. One of the most difficult tasks that GHS counselors and administrators face is telling parents that their student will not participate in graduation. Please stay apprised of your student's progress toward graduation (see article entitled Parents Should Monitor Grades in this newsletter)—we don't want there to be any surprises during the last week of school for seniors.
Remember--- ONLY students who have completed ALL requirements for graduation (including credit requirements, career-related learning experiences and the extended essay) are allowed to receive a diploma and participate in commencement exercises. No exceptions will be made.
PARENTS SHOULD MONITOR GRADES
It is critical that all seniors track whether they have met the credit and personalized learning requirements for graduation. Parents and students can check the status of graduation requirements simply by following the steps below and referencing this guide.
Log in to StudentVue or ParentVue.

Click the "course history" button on the right side of the page

In order to see the details for each area of the graduation status you will need to click on the details button on the right hand side.
This screen will have information about credits earned and needed, state tests, and personalized learning requirements. A list of personalized learning requirements can be found in the student handbook but includes a career plan, an extended essay, and two, career related learning experiences (CRLE). Opportunities to completed the extended essay and CRLEs have occurred during advisory.
Inevitably, each year, students wait until the last minute to complete these assignments and jeopardize their participation in the graduation ceremony. Parents and guardians should pay close attention to these details.
ESSENTIAL SKILL REQUIREMENT AND GRADUATION
The graduating Class of 2023 is required to finish their Career Related Learning (CRLE) and Extended Application Essay in order to graduate.
As we enter our last 6 weeks of school, it will be imperative that your student check their graduation status with their counselor and through StudentVue and ParentVue (see next article). Questions can also be directed to our testing coordinator Brenda Person. Ms. Person can be reached via phone at (503) 674–5500 or email: person@gresham.k12.or.us
Over the next several weeks the auto dialer will be calling all students missing graduation requirements. Many students still have not finished career related learning activities (2 required), or extended essay. If you have a question about these requirements please email or call your student's counselor, assistant principal or Brenda Person.
CREDIT RECOVERY
Seniors that currently need credit recovery in order to earn enough credit to participate in the graduation ceremony on June 13th must finish their Incomplete or Credit Recovery by June 6th. Summer school will be offered to all seniors that do not meet the requirements in time to walk at graduation. If the student can finish their requirements by the end of summer school, they will still be considered a 2023 graduate. If you have any questions please contact your counselor.

SENIOR CHECK OUT PROCEDURES
Senior check out forms will be available for pickup on June 1st. Forms are available in the bookkeeper's office. These must be completed, signed and returned to the bookkeeper by June 6th, 2023. Seniors will need to turn in the following items during checkout days:
Chromebooks/hotspots
Outstanding Textbooks
Outstanding Library Books.
Pay for any accumulated fees and charges from your student account.
Students who have outstanding items to pay or library books to turn in will receive an email notice from the GHS Bookkeeper Michelle Davis and the Media Center in the next few weeks.
SENIOR CHECK OUT (whether you are graduating or not) will occur June 1st - 6th. The bookkeeper will accept cash, credit card or you can pay online at our website. NO CHECKS WILL BE ACCEPTED.
All outstanding fees must be paid prior to graduation. Students that still owe fees at the end of the year will not be permitted to participate in the graduation ceremony. Call our bookkeeper at 503-674-5518 to receive an update regarding fees that your student owes.
STUDENT AND GUEST BEHAVIOR AT COMMENCEMENT EXERCISES
The Gresham-Barlow School District recognizes the following guidelines and expectations with regard to the graduation decorum / adornments / cords permitted during the ceremony:
The GBSD honors policies and practices that recognize the diversity of students and families to promote cultural inclusivity and equity. We fully support policies and practices that promote cultural autonomy and give students the ability to wear items of cultural significance honoring their unique and diverse cultures. For example, some African Americans wear African kente cloths, some Mexican Americans wear a serape, and some Muslim women wear a hijab. When centering the graduation needs of American Indian students and their families, a cultural practice for many is the wearing of culturally significant items such as eagle feathers, beaded caps, tribal insignias, moccasins and stoles during ceremonies (see House Bill 2052 for proposed legislation to require this allowance).
Acceptable guidelines regarding "appropriate decorum and safety" at graduation are:
Senior students are expected to wear appropriate dress attire.

Senior students and members of the audience are asked to be respectful of those who are speaking and performing during the ceremony. Applauds are appropriate; catcalls and booing are not. Do not bring or use items that will distract from the ceremony such as air horns, beach balls, etc.

Senior students are allowed to wear school-sanctioned, commercially purchased academic honor cords, sashes, or medals that have been earned by participating in qualifying activities. Decorative adornments to the graduation cap or gown are allowed as long as they are consistent with dress code. Qualifying activities are those which are academically related and under the umbrella of a national organization. The following school-based organizations qualify for honor cords/sashes/medals:
Associated Student Body Officers

AVID

Center for Advanced Learning

College Possible

CTE Completers

DECA

Foreign Language National Honor Society

Instrumental & Choral Music

International Baccalaureate Full Diploma Candidates

Scholars of Distinction Diploma Recipients

MEChA

MESA

National Forensics League

National Honor Society

Renaissance Seniors

School Newspaper editors

Thespians

TRiO

Yearbook
School Administrators are responsible to carry out all School Board policies. Administrators have the authority to approve or disapprove graduation adornments in order to be consistent with GBSD dress code. Senior students and members of the audience are expected to comply with this policy. Action will be taken should this policy be violated during our graduation ceremony.
In accordance with Oregon Department of Education "Every Student Belongs" guidance the GBSD prohibits the use or display of any symbols of hate, including at a minimum the noose, symbols of neo-Nazi ideology and the battle flag of the Confederacy, on school grounds or in any program, service, school or activity where the program, service, school or activity is financed in whole or in part by moneys appropriated by the Legislative Assembly except where used in teaching curriculum that is aligned the Oregon State Standards.
BE RECOGNIZED!
Parents of Seniors,
If your student received any scholarship offers, please encourage them to share this information with our College Coordinator, Mr. White, by May 15th.
We are collecting this information for two reasons:
Accepted scholarships will be entered into the GHS graduation program.

Scholarship offers - even if students choose to not use them - will be added to the Class of 2023 scholarship total.
Students and parents can email Mr. White (white106@gresham.k12.or.us) with the following information - full name of the scholarship, total amount offered, and whether the student will accept it or not.
SENIOR ALL-NIGHT PARTY
The Senior All-Night Party is a drug/alcohol-free, parent-sponsored event where seniors can be together after graduation for a night of celebration with their friends. The parents of the 2023 Senior Class have been hard at work raising the money needed to pay for this event. The ticket cost is $50 per student. It includes bus transportation to & from the party location, great food (unlimited pizza, soda & snacks) breakfast goodies, games, photo booth and lots of activities for seniors to enjoy. Graduates will need to meet outside Memorial Coliseum right after graduation on June 13th to load buses for the secret venue. Graduates are transported back to GHS by bus and arrive at approximately 6:00 AM on June 14th. Graduates are NOT allowed to drive to the venue or leave once there. Tickets can be purchased every Friday outside of the cafeteria during lunch. We accept cash, check (made out to (SANP 2023) or Venmo. Parents can also reach out to us at 2023sanp@gmail.com. We have monthly meetings and would love as many volunteers to join us! Please follow us on Facebook at GHS Senior All Night Party 2023 for upcoming events.

There will be a photo slideshow at the event. We want to see your student being their fabulous selves, silly, serious, with friends and at their sporting events. The sky is the limit, but anything that is not appropriate will be left out. Please start sending in your photos now, initial deadline is May 31st. However, we may be able to take a LIMITED amount up through June 7th, so that Senior Picnic photos can be included. Please do not wait until June 7th to send in 100 photos, we may not be able to include them.
Be looking at your parent square for our few remaining fundraisers, including May 3 at Killer Burger, Papa Murphys on 5/19, and possible others. Also, check your email if you have purchased a ticket for waiver information coming soon. We are looking forward to making this a night these kids won't forget and so deserve!
GRADUATION TRIPS
We are approaching the time of year when seniors are actively planning for graduation events. One of the most common proposals is the alleged "annual graduation trip" to Mexico or other locations that "everyone else" gets to go on. Please be very thorough in researching any package graduation trips before agreeing to let your son/daughter go. In no way does Gresham High School, nor the Gresham Barlow School District, endorse or sponsor ANY kind of graduation trip. We do not allow announcements or posters to be posted, nor do we allow recruitment meetings to take place on our campus. Typically a company will promise a "free" trip to a senior as long as they can sign up ten of their friends (who pay) to go along. It is advised that you check out these companies very carefully before allowing your son/daughter to go. Experience tells us that there is too often a lack of the promised supervision on these kinds of trips. Inadequate supervision can lead to easy access to alcohol and drugs, inappropriate sexual activity and the potential for serious problems to develop miles away from parental support. If you decide to allow your student to attend a senior trip, whether it be local, national or international, we encourage you to know everything you can about where your student is going, who they are going with and what is going to happen once they arrive at their destination.
Donna Matteson
Donna is using Smore to create beautiful newsletters