The Digital Broadside
News You Can Use
Ralph Northam Visits Hungary Creek
... And in case you're scratching your head, that's Virginia's Lieutenant Governor (I had to look it up). He visited the Civics classes at Hungary Creek but students in Mrs. Ingram's and Mrs. Jewell's advanced 6th grade classes also got to talk with him in the library. Rumor has it, he'll be running for Governor in 2017.
National Council of the Social Studies Election
From NCSS:
Beginning this year, elections for the NCSS Board of Directors will begin immediately following the NCSS Annual Conference and closed January 15. For 2015, the ballot will open November 16.


NCSS individual members of good standing as of October 15, 2015 will be eligible to vote, and will be receive voting credentials and instructions on accessing the online ballot the week of November 16.
This is a significant change from previous years, so please mark your calendars!
How to Handle Cell Phones in Class
Last week, following the release of a
video
showing a sheriff's deputy body-slamming a South Carolina high school student over her use of a cellphone in class, we asked teachers to tell us how they handle mobile technology in the classroom. Teachers from places like Hawaii, Ecuador, Tennessee and across Los Angeles wrote in with their strategies for coping with students who bring their cellphones to class.
Another Award Winning Social Studies Teacher
Though Doug Saunders isn't in the Social Studies classroom anymore, his influence is still felt there and in those other content areas we still allowed to be taught.
For those who don't know Doug, for a while, he was about the most popular 6th grade Social Studies teacher in the state. When I presented with him at the NCSS Conference in Washington, D.C. a few years ago, he actually had teachers in the room who knew him and wanted to meet him after our session. No lie.
Today, he's an ITRT at Holman and has helped me in a number of ways over the years.
This year, he won the 2015 Outstanding Teacher of the Year for VSTE (Virginia Society for Technology in Education).
VSTE says, "Doug is an experienced teacher and instructional coach who inspires others to become confident in implementing 21st century instruction within their daily curriculum. He currently works as an ITRT at Holman Middle School in Henrico County. Doug's educational philosophy that by using technology, educators can provide an interactive, meaningful, experience and create an environment where students can learn at their own pace, actively seeking out new information and empowering themselves to master content and embrace lifelong learning, is evident in his approach and coaching of teachers."
That's a heck of a final sentence! Read the rest here.
Congrats Doug! Well deserved.
Prevention Project at Hermitage
Jeannine Chewning and Colleen Savino were recognized yesterday by the Richmond Justice Initiative for winning the 2015 Robert H. Jackson Center National Award for Teaching Justice. They will be officially award this prize in New Orleans next month.
The Prevention Project has also been taught at Glen Allen and Godwin and will reach other schools this year.

What is "history?" Part 2
Why do we insist on making students take notes in class? There are two conflicting ideas that have been recently published: First, that students learn better by writing down a lecture rather than typing it (
article
) and second, that the worst way for students to learn is by lecture (
article
).
So there are two reasons I can think of to give a lecture:
to present students with important, basic information
to help students better understand a concept
Today, in our Social Studies classes, #1 is nearly useless. Almost everything they need to know is already written down. If not by a historian, writer, journalist, etc... but by you, since you're probably reading off notes as you give the lecture. So why not just GIVE the students the information and then make them USE the information in class?
Lecture #2 can still be valuable because you are probably providing a context or connection that the notes do not present themselves. For example, maybe your students read a section of the textbook for homework. Instead of lecturing the same material, your lecture discusses how what they read connects to prior learning. Or maybe you're providing a point of view that the text doesn't supply.
While #2 has value, it probably loses that value after 20 minutes. At that point, students start needing to USE what they've LEARNED.
So why do we still lecture history instead of having students use history?
Teacher|Student Opportunities
Gilder Lehrman Summer Institutes
The 2016 list of Gilder Lehrman summer institutes is out now. Each summer, the Gilder Lehrman Institute offers academically rigorous Teacher Seminars for K–12 educators. These highly competitive one-week seminars are open exclusively to participants in Gilder Lehrman's free Affiliate School Program.
Deadline to submit your application: February 29, 2016.
Monticello Teacher Institute
The Thomas Jefferson Foundation is pleased to announce the 2016 Monticello Teacher Institute (MTI), an immersive professional development opportunity designed to provide social studies teachers the opportunity to research and study at Monticello and the Jefferson Library in Charlottesville, Virginia.
With the dual goal of enhancing their classroom teaching and contributing to the collection of digital resources available online at Monticello's Digital Classroom and Sea of Liberty websites, teachers will collaborate on projects such as lesson plans, curricular units, resource packets, or other creative products rooted in the history of the founding principles and their relevance today.
Their onsite experience will be enriched and supported by group excursions, presentations by leading Jefferson scholars, and other focused workshop sessions. Following the weeklong residence, participating teachers will be expected to bring conversations about Jefferson's ideas and Monticello into their classrooms, schools, and communities.
You might be a ....
Great lesson idea from Social Studies Chat: #
YouMightBeAnAntiFederalist
:
Other ideas:
#YouMightBeASecessionist
#YouMightBeABolshevik
#YouMightBeAWhig
It's endless...
Go Formative
Last week, I found a pretty cool site you can use with students for Formative Assessments. It's called,
Go Formative
. It's free (for now), easy to sign up for, easy for students to sign up for, and easy to create a variety of assessments.
The key to a good formative assessment is the data, and Go Formative gives that to you. You get real time results without refreshing and students can see how they're doing.
With Interactive Achievement, you would already have pre-set questions, but if you keep using IA for exit slips or quick questions, you'll use up the pool too fast. With Go Formative, you can create questions on the fly and have a good discussion about answers with your students.
Plagiarism from the NYT
Do your students have a hard time defining — and thus, perhaps, avoiding — plagiarism?
They're not alone. In a cut-and-paste world, examples of both intentional and unintentional plagiarism are everywhere.
Check out the entire article here.
The video it references is below.
Trivia and Other Balderdash
Trivia 2015 - 2016: Teachers- 4 and Me- 5
Last week:
Who is this person?
Not since Kennedy
Wasn't arrested for beating an old man and woman
Won a big prize, but for what?
Brennan Maynard from Tucker was the winner. It was President Obama.
This week:
Who has been guarded every day for the last 94 years?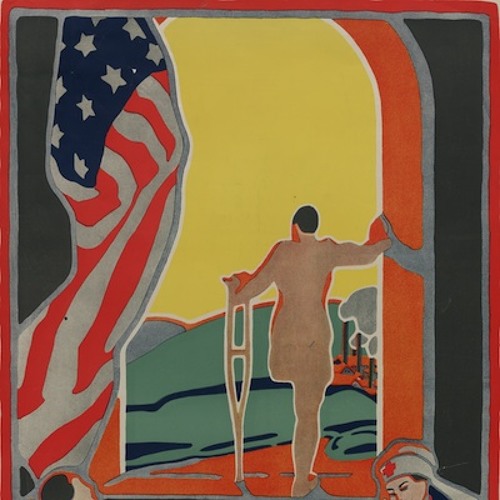 BackStory
Coming Home: A History of War Veterans [rebroadcast] by BackStory