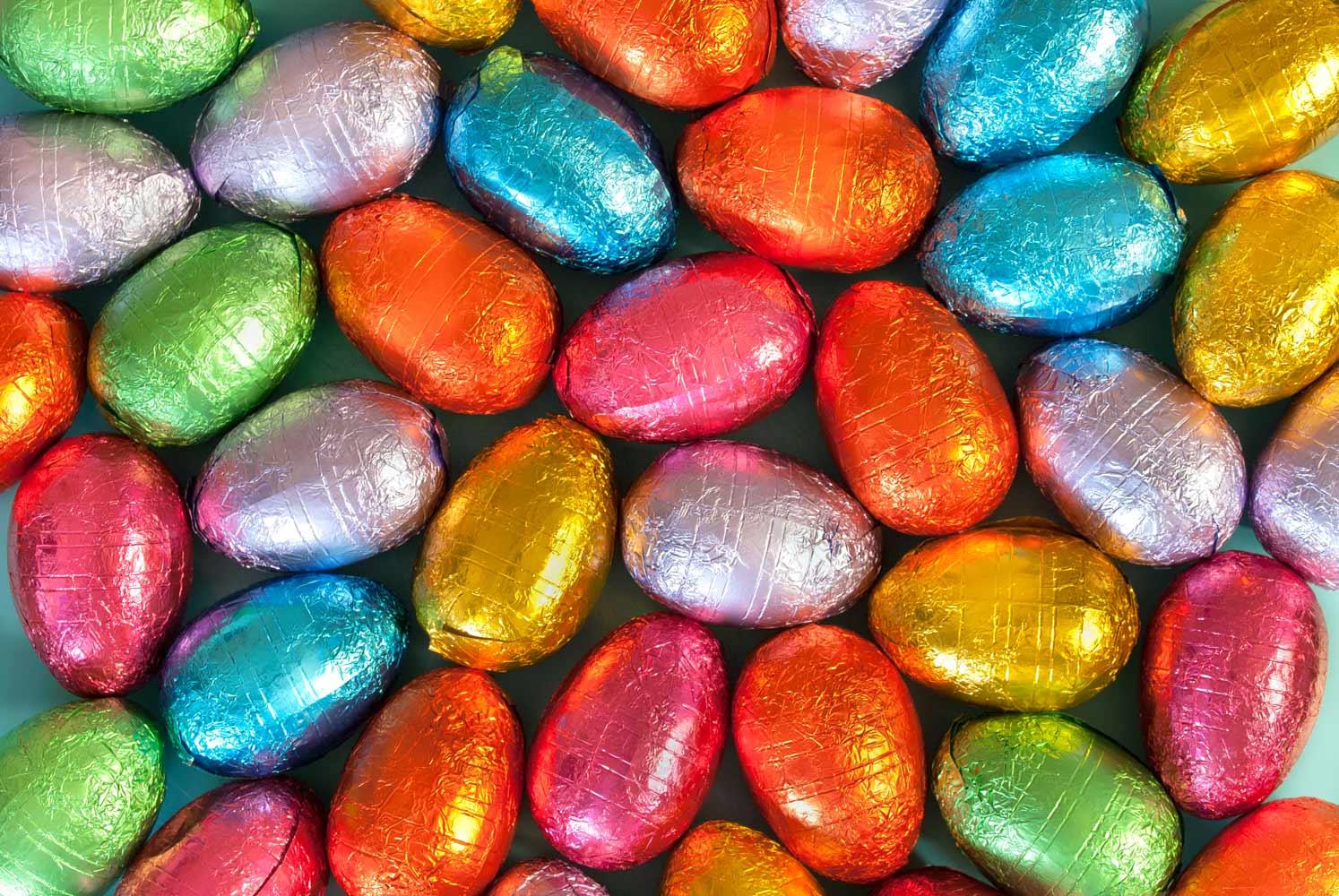 Hillcrest Academy South Campus
April 2023 Newsletter
Dr. Balsamello's Message
Hillcrest Academy South Campus (HAS) staff and students focused on Responsibility and Self-Care themes throughout April as well as held an event for Autism Awareness Month. Everyone is excited to have begun the fourth marking period and have been working towards completing their academic goals!
April 2023 Events
Every Tuesday: Visit the Westlake School Can-Do-Cafe

4/7-16/23: Spring Break

4/18/23: 4th Marking Period Began

4/25/23: Autism Awareness activities & Celebration of Administrative Professionals Day
April Student of the Month
Congratulations to our Student of the Month for April, Kally S. Kally's hobbies involves doing hair and nails. On her free time she loves to play volleyball or go to the beach with her friends so it comes as no surprise that her favorite season is summer. When asked what her favorite subject is, her reply was "English because you get the chance to be so creative!".
Good Luck Ms Holden!
HAS English teacher Ms Holden, has announced her retirement from the teaching profession. Thank you for the 25 years of time and dedication you gave at HAS. Best of luck to you in your future endeavors!
Teacher Spotlight
Ms Ferrari has been a teacher at HAS for the past 7 years. Ever since she was in the third grade, she knew that being a teacher was her calling.
When she wakes up in the morning, she enjoys exercising (preferably yoga) to help set the tone for the day. Ms Ferrari enjoys going on adventures like camping, whitewater rafting, horseback riding, and so many more with her daughter's Girl Scout troupe. No matter what is going on in her life, Ms Ferrari always relies on her strong faith to get her through good and difficult times. "I am in awe how mathematics relates to everything, including nature".
Ms. Arora's Classroom
In Forensic science, students studied the main categories of fingerprints. During lab time students made their own fingerprints and used pencil and tape to find out the which type they have. Students took those finger prints to analyze which type of prints are most common. In Environmental Science, students researched the Big Bang Theory and continental drift. by researching how the universe and different continents were formed. On Earth day they planted a tree and flowering seeds. In Biology, students learned about anatomy and physiology. They observed or participated in a dissection of a fetal pig, a sheep brain, and cow eyes. In the post lab, they studied the anatomy of human beings and labeled a diagram of all the body systems as well as participated in virtual labs.
Ms Picciano's Classroom
In art class this month, the students experienced an array of artistic medians. First, they created their own sketchbooks to draw in on their down time. Then random items were set up in the middle of the classroom for students to sketch and add their own flair to the piece. Students then learned the technique of drawing in 3D. Also during this month, students were told to print out a picture of their favorite character and then traced it using carbon paper and a metal pen. Finally students began to learn about the different types of paint (water color, oil, acrylic, etc.)
Reading of Facts
On National Autism Awareness Day, facts about autism were read to the students to bring awareness.
Research suggests that autism develops from a combination of genetic and non-genetic, or environmental influences.
In 2023, the CDC reported that approximately 1 in 36 children in the U.S. is diagnosed with an autism spectrum disorder (ASD), according to 2020 data.

Boys are four times more likely to be diagnosed with autism than girls and affects all ethnic and socioeconomic groups.

Over the last two decades, extensive research has found vaccines do NOT cause autism.

Early intervention and speech and occupational therapy can improve learning, communication and social skills, as well as underlying brain development.

The (CDC) estimates that 75 million people have autism. This is 1% of the world's population.
Above facts from Autism Speaks and the World Health Organization.
Ribbons
Students wore ribbons in solidarity with Autism Awareness. These ribbons are created with great meaning behind them. The symbolism of the different color puzzle pieces stems from the complexity of the spectrum and the hope that early interventions will help those with autism to live life to the fullest.
Noodles for a Purpose
The HASCSP hosted a Noodles for a Purpose fundraiser to benefit
Autism
Speaks. Members of the group went from classroom to classroom with a trolley to sell uncooked noodles during 5th period. Students were then able to prepare and enjoy their noodles in the cafeteria during lunch.
End of Marking Period 3
Students took the time those last few days of the 3rd marking period to work on and submit assignments and meet benchmarks for credit retrieval. There are many different reasons why students need to make up work, but here at HAS we believe in giving the students every opportunity to do what they can to thrive in school.
Food Drive!
The HASCSP hosted a food drive to benefit the Community Food Bank of NJ. Students brought in donations of non-perishable food to help their community. As part of our Responsibility theme this month students are taking care of those in need. When looking up the definition of responsibility in Google the first sentence that accompanies the definition is "a true leader takes responsibility for their team and helps them achieve goals" and this embodies what HAS is doing!
Can-Do-Cafe Continues!
Continuing with our partnership with Westlake School, Dr Balsamello every Tuesday will take students as a reward for different accomplishments; Student of the Month, Perfect Attendance, service, and even birthdays. Our students have a choice of 3 different cakes and drinks that are all made at Westlake and the Westlake students take orders and help serve the treats. We hope to continue with this partnership for the rest of the school year and many more school years to come!
UCESC Spirit Day
On April 6th, HAS participated in the district wide UCESC Spirit Day. Everyone wore their UCESC shirts in solidarity of the spirit day. Our district helps so many students from so many different backgrounds and needs from within Union County, so it is only right that we get to celebrate.
National Administrative Professional's Day!
According to Google, the definition of an Administrative Professional are those who
"provide essential office duties such as writing business correspondence, scheduling appointments, managing projects, maintaining paper and electronic files, and delivering customer service".
Here at HAS, Ms Demilio is so much more than that! The students love her and look up to her for all the kind things she does for them. The staff appreciates all the work she does behind the scenes to keep our school running. Thank you Ms Demilio from the bottom of our hearts!!❤️
Our Students In and Out of School
Gimme A Beat!
Jacob L has been a musician since he was 13. He found that music was a great healthy way for him to be able to express himself. Jacob believes that there is always room to work on your craft, so he is always in the music studio singing or writing his own lyrics, trying to be the best music artist he can be. Jacob says his music style is a mix of Hip Hop and R&B.
About Us
Hillcrest Academy South is an alternative high school for students from the Elizabeth Public Schools. Students are referred to HAS by their Elizabeth Academy guidance counselor and administration for an interview at HAS. We provide a small educational learning setting with opportunities to make up courses through our Credit Retrieval Program in a caring environment in order to meet Elizabeth's graduation requirements.
Website: www.ucesc.org
Instagram: ucesc_has
Facebook: Hillcrest Academy South
Location: 1571 Lamberts Mill Road, Westfield, NJ, USA-Door 3B
Phone: 908-233-9317
HAS Smore
HAS is using Smore to create beautiful newsletters