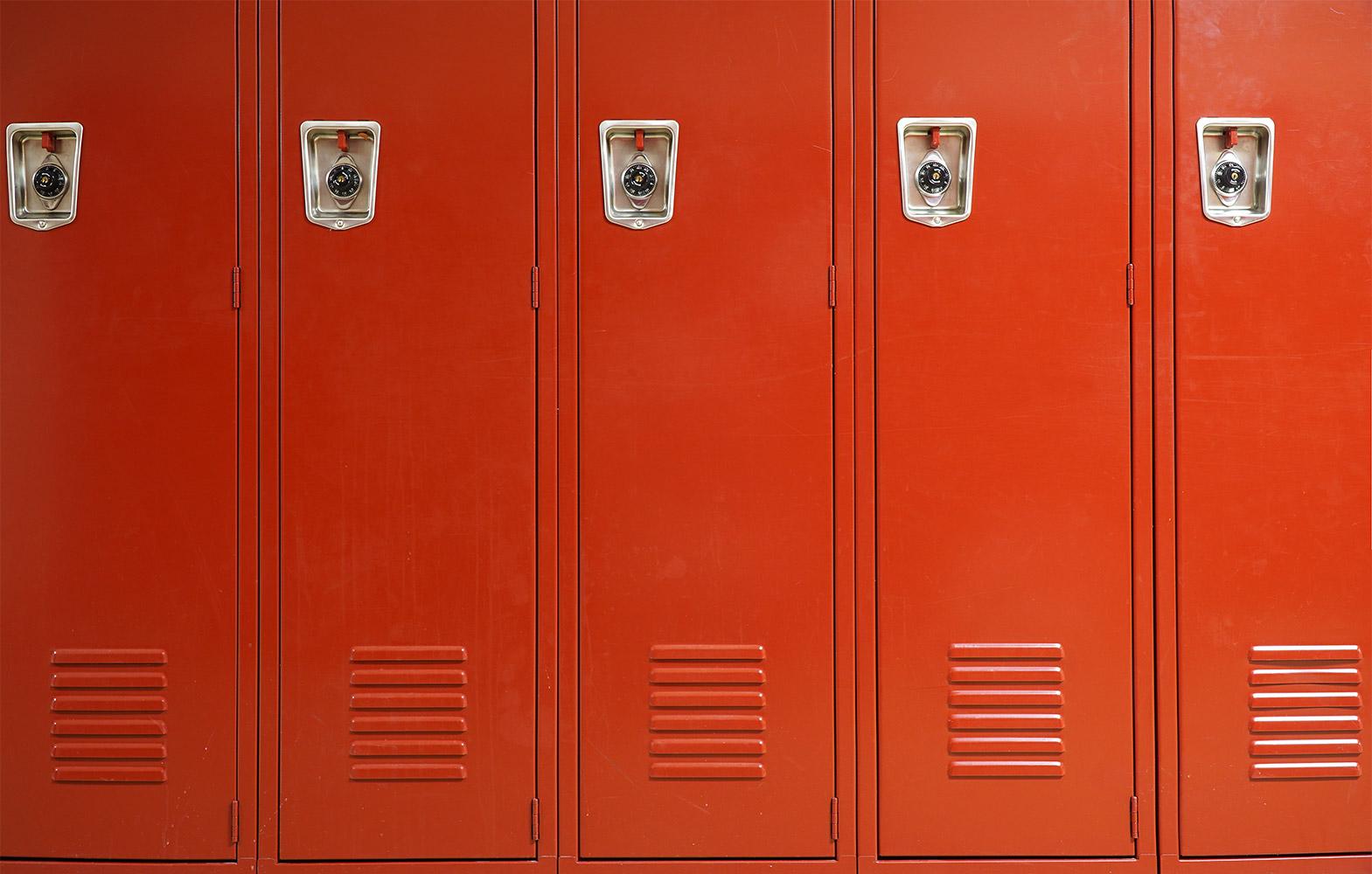 Brown MS Weekly Update
February 18, 2022
To translate this news letter, click on the newsletter and select the word "translate" at the top right hand side under Accessibility. Select the language from the drop down menu.

Dear Brown MS Community,

Two years ago on February 28, 2020, David Fleishman announced to the community that I would be the next principal of Brown Middle School. I remember how elated I felt to have the honor to lead this community - one that I has taught me so much over the course of my career. I started at Brown Middle School in 1992, first as a teacher, then as assistant principal and now as principal. Two weeks after Dr. Fleishman's announcement all Massachusetts public schools were closed due to the pandemic.
Education has changed much over the past thirty years, but none more so than the past two. We are all doing heavy lifting to make sure our students feel welcome, valued, seen and heard. We do this by building relationships with students and demonstrating that we are here for them. We have learned a plethora of new technologies (zoom, padlet, desmos, kahoot,...) and become "experts" in health and safety guidelines (masks, social distancing, PCRs, quarantining,...). Teachers have worked together to develop creative ways to teach students reasoning, collaboration, problem solving and communication. The work seems never ending, but we are seeing the results and students are making progress both socially and academically.
While life during the pandemic has been intense for all of us, I remain grateful for the leadership opportunity offered to me two years ago. I never could have predicted the obstacles we would face, but I know we met those challenges together and made the best of our situation. Our work is paying off, our students are making gains, and now it is time for a break! I wish all of you a happy and healthy February vacation full of sleep and good eats!
Best,
Kim Lysaght, Principal
Cabaret a Success!
Brown Working Theatre has done it again! They pulled off an incredible show this past Tuesday and Wednesday. The cabaret called "Life in the Middle" was a compilation of 12 songs from a variety of musicals along with dialogue between numbers. The crew and cast worked extremely hard along with the amazing adults (Elana Cutler, Judy Pava, Diane Pollard, Becky Cohen, Peter Tordo, Robin Miller, Elizabeth Messina, Devon Nelson, Mark Pisaturo, &n Jeremy Goldberg) who led them through the process. Congratulations on a job well done!
Basketball Season Ends
Our girls and boys basketball teams wrapped up their season with their final game against Natick on Monday. Both teams did a wonderful job and showed excellent skills and sportsmanship throughout the season. (Our boys ended the season undefeated!) A big thank you to our coaches, Katrina Antonellis, Gloria Rinkus, Jeff Primeau, and Chris Anderson.

School Committee and Supt. Fleishman Zoom
This past Wednesday evening we held a zoom meeting to provide families and opportunity to hear from the Superintendent and two of our Newton School Committee members, Emily Prenner and Cove Davis. Here is a link to the video of our Q&A session. I want to thank Sarah Housman, PTO president for moderating the evening and collecting questions for us.

Middle School Matters - Community Forum - Thursday, March 3, 2022
Please join us for an informative community forum with guest speaker Phyllis Fagell. Ms. Fagell is a licensed clinical professional counselor, certified professional school counselor, journalist, and author of the best-selling book "Middle School Matters: The 10 Key Skills Kids Need to Thrive in Middle School and Beyond—and How Parents Can Help." She is also a Ward, Day and North grad! This will be a terrific night filled with important information and dialogue, including how families can help their students navigate through the pandemic. You can take a sneak peek at her work on her website.

Here is the Zoom link for this virtual forum:
https://newton-k12-ma-us.zoom.us/j/88476468856
Meeting ID: 884 7646 8856
Passcode: 090547
One tap mobile: +16465588656,,88476468856#,,,,*090547# US (New York): +13017158592,,88476468856#,,,,*090547# US (Washington DC)
Please RSVP to the forum using this form. You can login without an RSVP, but it is helpful for us to have a general sense of attendance to plan accordingly. Here is the RSVP form:
More details on the forum can be found on the NPS website here: https://www.newton.k12.ma.us/Page/3988
Traffic Reminder
This is a reminder regarding dropping off and picking up students at Brown. We ask that you only use the blue loading zones that are in front of Oak Hill on Wheeler Rd or the blue loading area on Meadowbrook Rd. The faculty parking lot, the Brown MS driveway and the traffic circle are not for dropping off or picking up students. There has been a lot of traffic congestion in the parking lot and on the traffic circle at dismissal and is a safety issue. We appreciate you taking care to abide by the traffic signs when you pick up your child.

Chromebooks at Home
Below are some tips to help students keep school-issued Chromebooks
in good working condition.
Covid Update
This week we had only 1 individual that tested positive. We will continue to send notifications to any teams with a positive case daily and advise families and staff to actively monitor for/stay home if symptoms develop. For more information: NPS COVID Case Count and Vaccination Rates.
Please make sure to mark your calendar to remind yourself that all students opting into the Covid testing should take their test on Sunday night at the end of vacation.
Students received a new test kit package today during school.

All families need to "opt-in" to this new testing program.
IMPORTANT!! If your student is within 90 days of a COVID infection, they should NOT test. DESE program guidance indicates that any student within 90 days of a COVID infection should not participate in this weekly at-home rapid antigen test for asymptomatic individuals.
Here is an FAQ that you can read to help with questions you may have.
Brown MS FORJ meeting - Wednesday, March 9 at 7:00PM
The FORJ (Families Organized for Racial Justice) leadership everyone to know that FORJ is a resource to support parents with concerns about the recent events at Brown. Both the history and current practice of anti-semtitism are highly interwoven with other types of racism and bigotry.
Parents can always reach out to us at brownforj@gmail.com. The next FORJ meeting is planned for Wednesday, March 9 at 7pm. They will have a presentation from the 7th grade English teachers about their work to curate a diverse library and their recent PTO mini-grant. If parents have concerns or ideas or needs in the meantime, please get in touch with the FORJ leaders, Rachel Pytel and Jingjing Hu.
Need to update your information in Aspen?
Calendar and School Hours
Kimberly Lysaght
Kimberly is using Smore to create beautiful newsletters