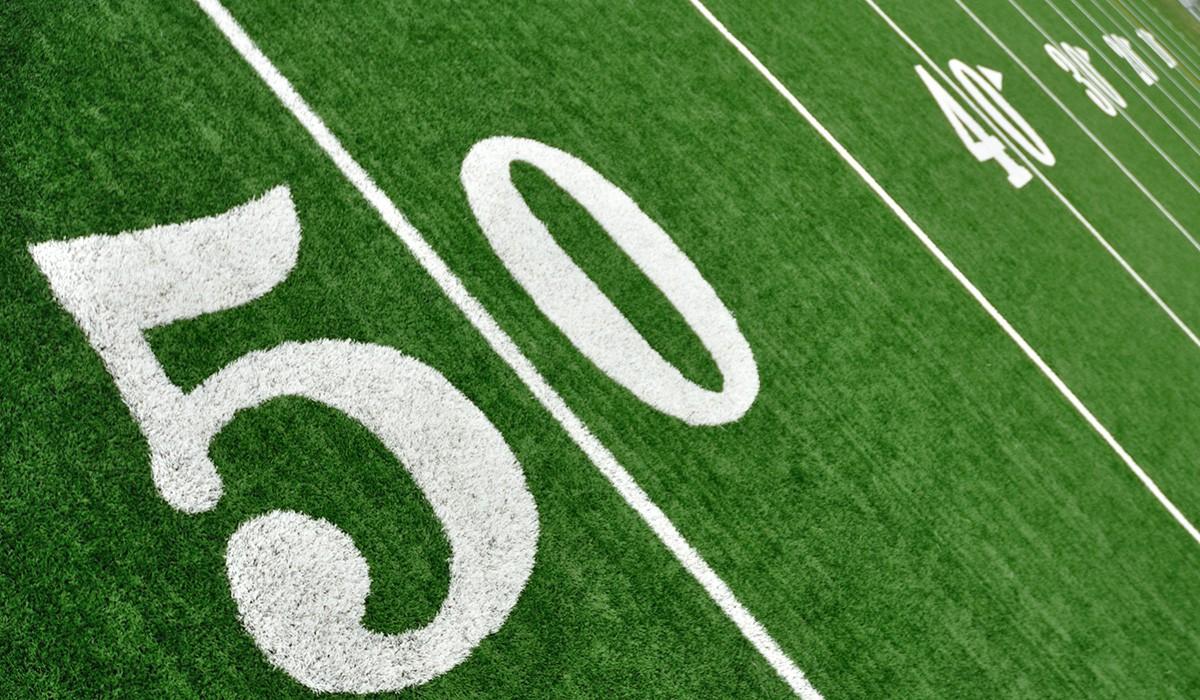 Just Around the Corner
We can't believe it's already June!!!
So much to prepare for still, and not a lot of time.
There is a ton of information in here, so please READ CAREFULLY!!!
In this months newsletter you will find some important links for
Birth Certificate Submissions (NEW TACKLE PLAYERS ONLY)
Concussion Screening link (TACKLE PLAYERS 10 AND UP)
Woodstock North High School Summer Camps
BAND APP (FOR COMP AND NON COMP CHEER ONLY)
Email links if you are interested in coaching Tackle or Cheer
We look forward to seeing you all soon!!!

NEW TACKLE PLAYERS ONLY
Parents of TACKLE PLAYERS that are NEW to the program for FALL 2022 MUST have Birth Certificates submitted. To ease an influx of emails coming in at the last minute before the season starts, we ask that you please send Birth Certificates over to Tim Flannigan at tpflann@yahoo.com.

At-Home ImPACT Baseline Concussion Testing
Anyone 10 years old or older MUST be done before the start of the season.
Please click on the button below to register for your child(ren)'s concussion screening. The cost is $10.00 plus service fee of $1.30 for each child who is age 10 and over.

(You must register each child individually so they can each take the screening).
Once you register you will receive a receipt and follow-up email from Woodstock Thunder with directions and link to complete the concussion screening. All screenings are done online now.
COACHES NEEDED - FOR ALL LEVELS OF FOOTBALL AND CHEER
If you are interested in coaching this season please reach out
Woodstock and Woodstock North High Schools are offering camps this summer!!!
WHS and WNHS will be hosting 3 separate Dance Camps.
These camps are not mandatory, but highly suggested for our Cheer Team.
Click the button below for more information on dates as well as registration.
Kindergarten - 2nd Grade
3rd - 5th Grade
6th - 8th Grade
WHS and WNHS will be hosting ONE Football Camp
This is a non-padded, no contact camp. And again, this is not mandatory, but highly suggested. This camp is available for 5th - 8th Grade ONLY.
Click below for more information and registration.
STAY CONNECTED
Woodstock Thunder Cheer utilizes the BAND APP as a form of communication. There is always so much going in the Cheer World.
Stay connected with your coaches and your peers.
Below you will find two separate links.
One for Competition Cheer, and one for Non-Competition Cheer.
Please click the button to sigh up and get connected TODAY!!
Important Upcoming Dates COMING SOON!!!!
Woodstock Thunder Youth Football and Cheer
Woodstock is using Smore to create beautiful newsletters