The West coast has the sunshine...
But that seems to be all. Sorry, Beach Boys.
Weather been a little on the dry side recently?
No wonder. California has been in the throes of a severe drought since 2011, with last year being its driest in recorded history, and scientists estimate that the anomaly will continue into the winter of 2014. And the bad news doesn't stop there–research has shown that 44% of 3-year droughts go on to last four years or longer. Trends are indicating that this is the worst drought California has experienced in a long time, and may be experiencing for a while longer.
So what can YOU do to help? Read on to inform yourself about the whats, wheres and whys of the drought and start making a difference. After all, one should never underestimate the power of the individual.
Wait–it's not our fault this time?
Although the effects of global warming certainly haven't been helping, studies have shown that natural patterns are actually to blame for the drought which has shaken the nation (or at least, the state).
An atmospheric ridge which has limited rain and snowfall over the past three years was actually largely produced by variations in sea surface temperatures. The mass has anchored itself for 13 months, earning itself the name the "Ridiculously Resilient Ridge."
One ring, two ring, red ring, blue ring.
To measure the severity of a current drought, scientists depend on the North American Drought Atlas, which provides historical drought severity data based on tree rings. Drought severity itself is measured by considering soil moisture conditions, which are in turn affected by precipitation, temperature and evaporation.
It's methods like these that help climatologists and meteorologists determine how severe one drought is compared to others historically. And according to recent research, the drought currently taking hold of California is near unprecedented.
What happens in California doesn't always stay in California.
According to the Climate Prediction Center's latest seasonal drought outlook chart, the drought will not only continue or worsen in California, but may also spread to parts of the Southwest and the southern Rockies.
More hot air blows across California.
As with numerous issues concerning both the climate and most everything else, the California drought has become something of a political platform.
Over the past twelve months, the Brown Administration has been trying to implement a long-term, broad-based strategy to better protect California from future water shortages while trying to deal with the issue at hand. Governor Jerry Brown's declaration of a drought state of emergency has resulted in California state agencies and their federal counterparts working to provide water supplies while simultaneously protecting water quality, endangered species, and fragile ecosystems threatened by the severe conditions.
In light of an expected fourth year of drought, a 2015 Drought Operations Plan has been drafted to build on this year's experiences and develop alternative water project operations.
So what's the hold-up?
California is in the midst of one of the worst droughts in history, yet state residents don't seem to have gotten the memo on water conservation.
"Frankly, the public has just never gotten the serious message that they should conserve, or adequate information on the many ways they can," said Peter Gleick, president of the Pacific Institute. "I'm afraid we're sliding back into hoping that nature will bail us out."
Recent statistics confirm Gleick's concerns. In October, California reduced urban water use by just 6.7% compared to the same month in the year before. That's down from a 10.3% reduction in September and an 11.6% cut in August. In the meantime, water consumption has risen 8%, particularly in coastal California.
Felicia Marcus, the California water board's chairwoman, recently voiced her concern. "California is in the worst drought we've seen in our grandparents' generation or beyond," she stated. "Fields are going to fallow. Thousands of people are going to be out of work. There are communities that are out of water ... But many parts of California don't seem to realize how bad it is because they are so far away from their source of water. We are all in this together, and this is not a time to waste water."
Marcus had a point. Like the state's water supplies, gardeners find job opportunities dwindling as drought conditions push thousands of California homeowners to convert lush greenery to drought-resistant turf. Communities that are completely out of water bathe out of buckets, visited periodically by water trucks coming in to help them. But many residents simply aren't willing to confront the severity of the situation.
Apocalypse (Not) Now?
Luckily, water conservation efforts are on the rise–and you can help, too. Through donating to water conservation charities online or conserving water at home, no action is too small.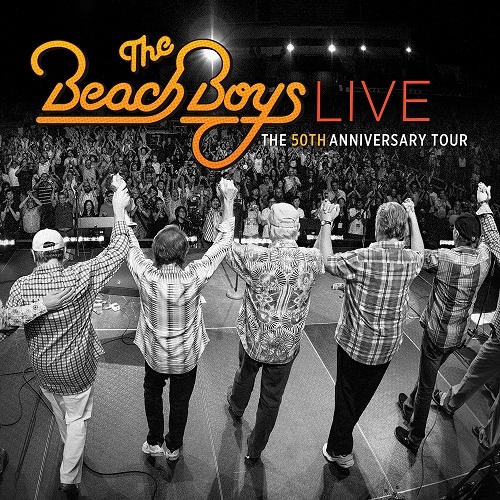 umesongs
The Beach Boys: "California Girls" Live by umesongs
Proudly brought to you by: Anna Statz